Check vehicle registration in Nigeria
Do you face problems trying to prove to security agencies that your vehicle is duly registered? Maybe you are weary of the delay experienced at check points. There is a way you can now go about it quickly thanks to the Lagos State Government. Learn about how you can check vehicle registration in Nigeria.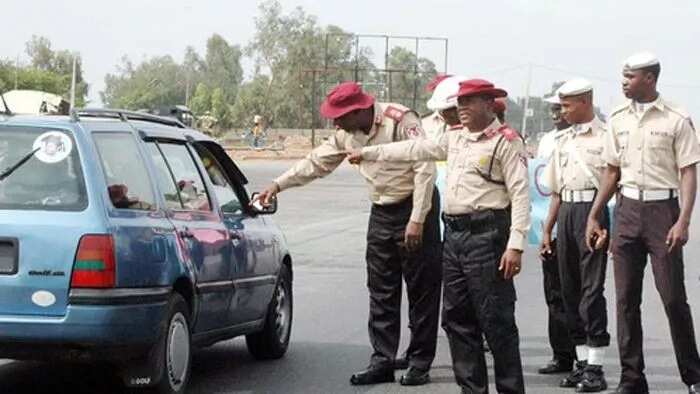 The Lagos state government in collaboration with the State Motor Vehicle Administration Agency (MVAA) has created a website for verifying your vehicle plate number authenticity. This website was created in a bid to assist both the law enforcement agencies and motorists in confirming car registration online quickly at checkpoints. And also, to put an end to the delay and harassment faced by motorists from the Federal Road Safety Corps (FRSC) and other security agencies.
The website is known as the Motor Vehicle Registration Search (MVRS). It is a search portal powered by the Lagos state ministry of science and technology. The website is connected to the directory containing the registration details of all legally registered vehicles within Lagos and other states in Nigeria.
READ ALSO: 6 things you did not know FRSC could arrest you for (LIST)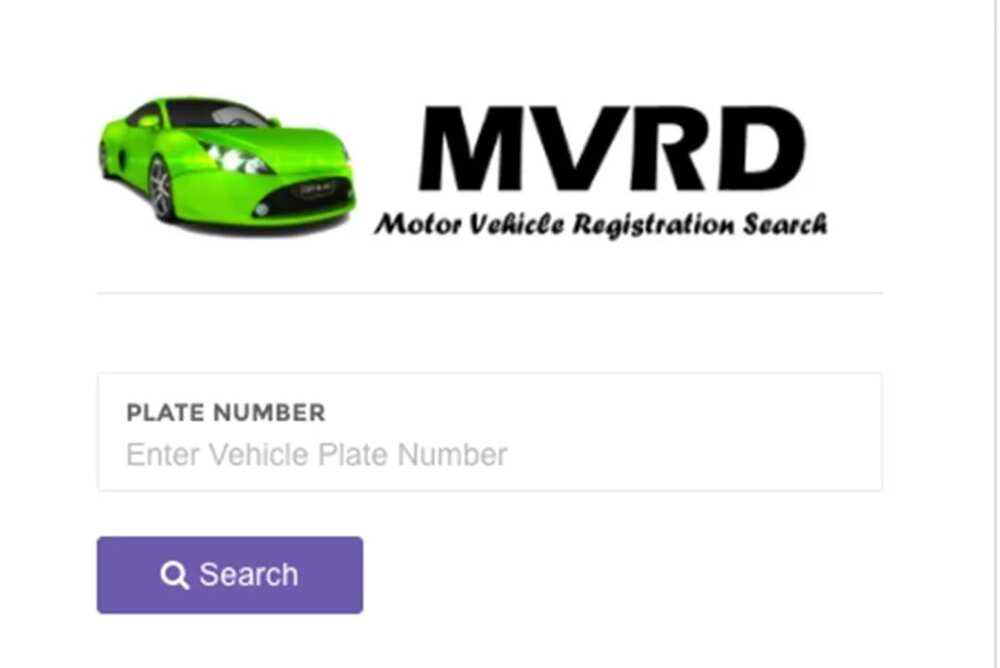 To check your vehicle registration in Nigeria, just follow these simple steps.
1. Go to www.lsmvaapvs.org to log on to the Motor Vehicle Registration Search website.
2. On the landing page, you will see a search engine box. Type in the plate number of your vehicle. Do not add space or any other symbol to your plate number when typing in the number. For example, type in your plate number like this: LG543BD. You can also enter the number in small letter blocks because it's not case sensitive i.e. lg543bd.
3. Click on the search button and wait for your result. If your plate number is correct and valid, the registration details of your vehicle will come up. The result will contain the name of the vehicle owner, the colour, the model of the vehicle, the chassis number, the date the registration was issued and so on. If the number is either incorrect or invalid, your search will return as "plate number is invalid".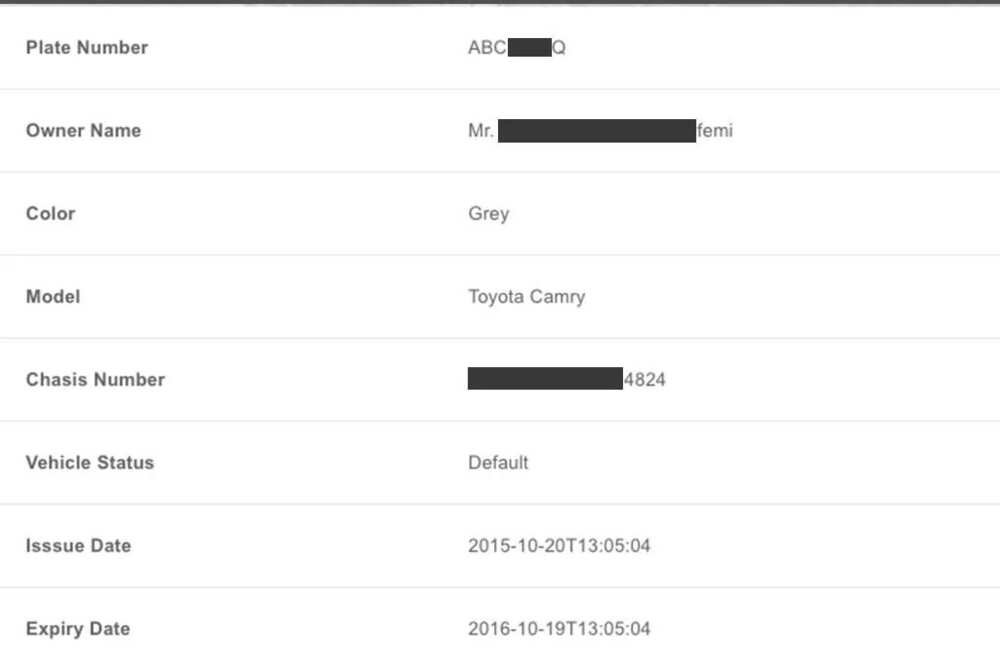 Now you know how you can do an auto reg verification of your vehicle in Nigeria. You can do it anywhere; in your house or on the road. All you need is a working Internet. Although the auto reg check website was created by Lagos state, you can verify other states' plate numbers also.
READ ALSO: FRSC boss Oyeyemi blows hot, says agency will resist further attack on its personnel
Source: Legit.ng