How to make Ewa Agoyin and sauce
The Nigerian cuisine (as always) surprises everyone with new recipes for delicious food. And with the right recipe, you can cook something really yummy for your family! Here you will find a step-by-step instruction on how to cook Ewa Agoyin!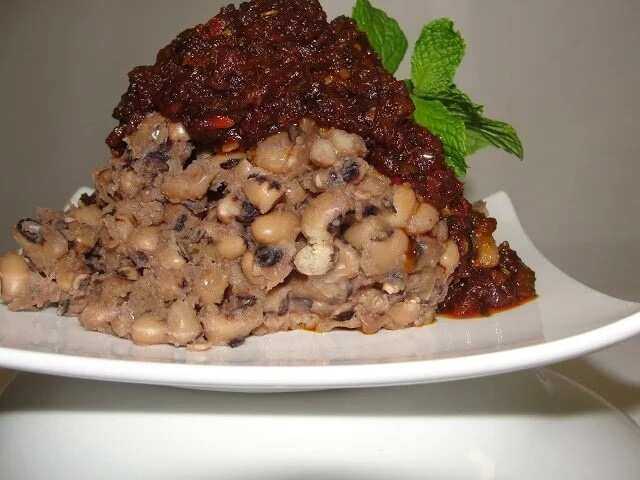 How to make Nigerian Ewa Agoyin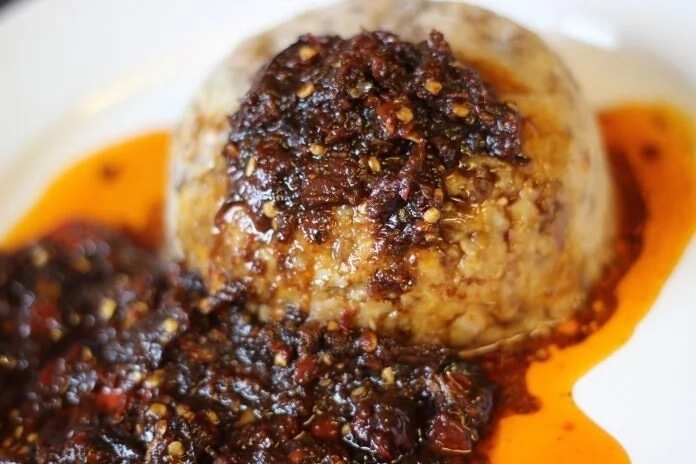 A characteristic feature of Nigerian cuisine is the predominance of agricultural products. In fact, Nigerians love to consume a lot of vegetables: breadfruit, eggplant, tomato and pumpkin.
The most common oil used for cooking is the palm oil. But some people can also use peanut and coconut oil. There is so much to enjoy when it comes to Nigerian meals.
Now you will learn how to make Ewa Agoyin pepper sauce.
Ewa Agoyin pepper sauce recipe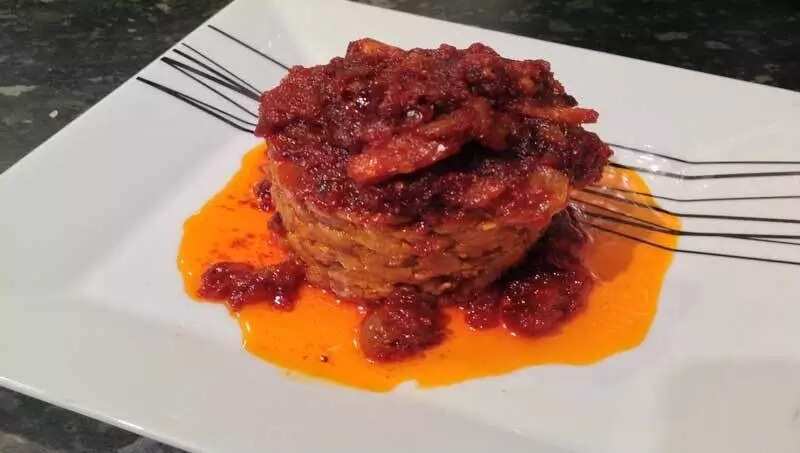 This dish can also be called boiled beans. It is better to be eaten with pepper sauce. Ewa Agoyin dish is a perfect substitute for people who do not like ordinary beans. It is also quite delicious.
For cooking you will need the following ingredients:
1. 500 grams of black/brown eyed beans.
2. Five tablespoons of red (palm) oil.
3. Five big tomatoes.
4. One handful of crayfish.
5. One large sized onions
6. Salt and pepper to your taste.
7. Two stock cubes.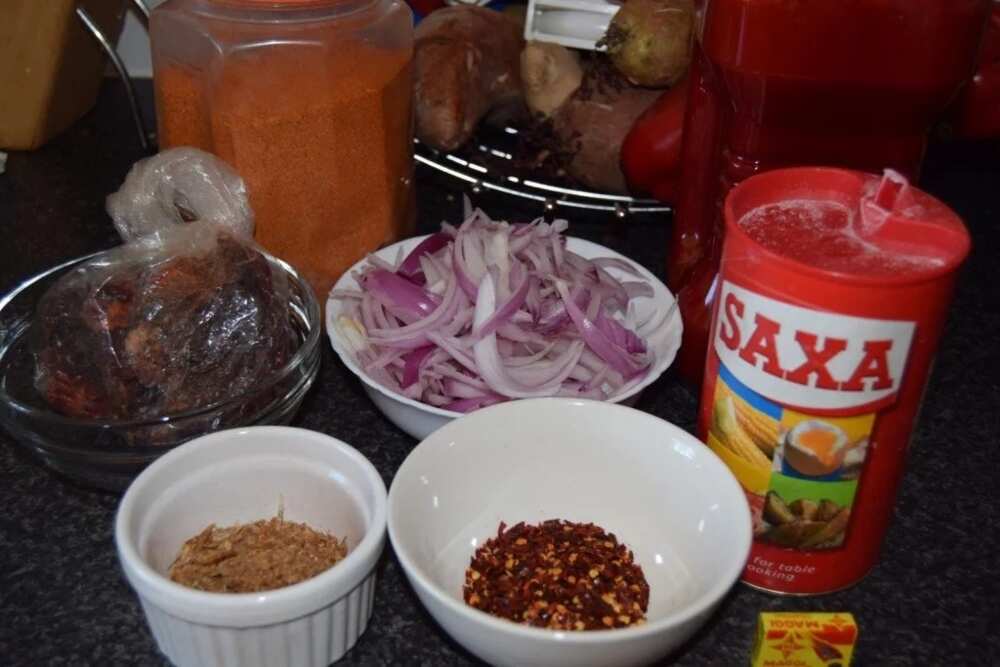 READ ALSO: How to make Nigerian cake from scratch?
Before you begin the actual cooking of Ewa Agoyin, you need to soak the beans in cold water. They must be left for about 5 hours. Then boil them for 5 minutes and drain the water.
Slice the onion into cubes and grind the crayfish. Grind the pepper. Then blend the tomatoes and boil the puree until the water dries.
Preparation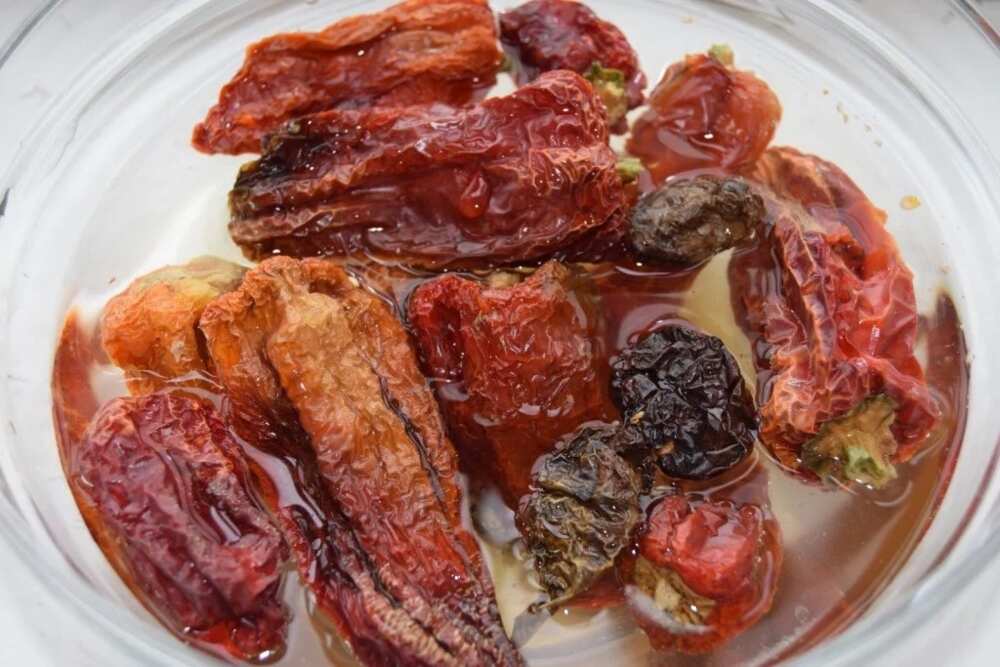 Beans should be soft for this dish. Don't forget to cook it very well. By the way, you can boil beans in a pressure cooker if you have it. It simplifies the cooking process.
Add some salt and then leave the beans to boil. The next thing to do is, pour the palm oil into a separate pan. Heat it for a while until the colour becomes transparent. The temperature should be moderate so that the oil does not overheat.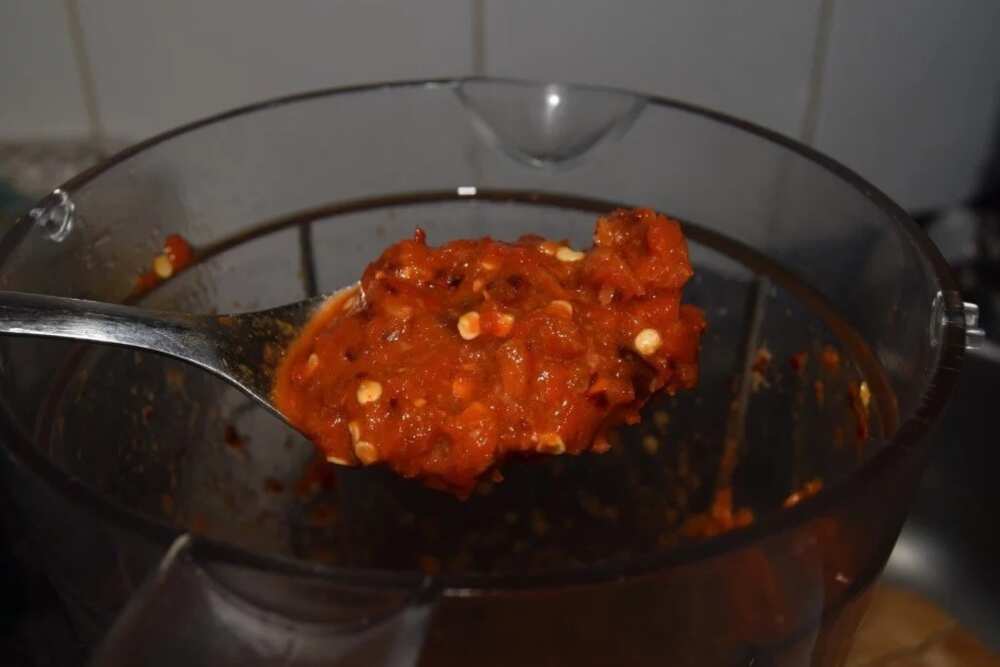 Then you have to add the onion and stir the mixture until the onion becomes very dark. Add the tomato puree and stir it for some time. The next step is to add salt to your taste, crayfish, and stoke cubes. Stir Ewa Agoyin sauce for a few minutes.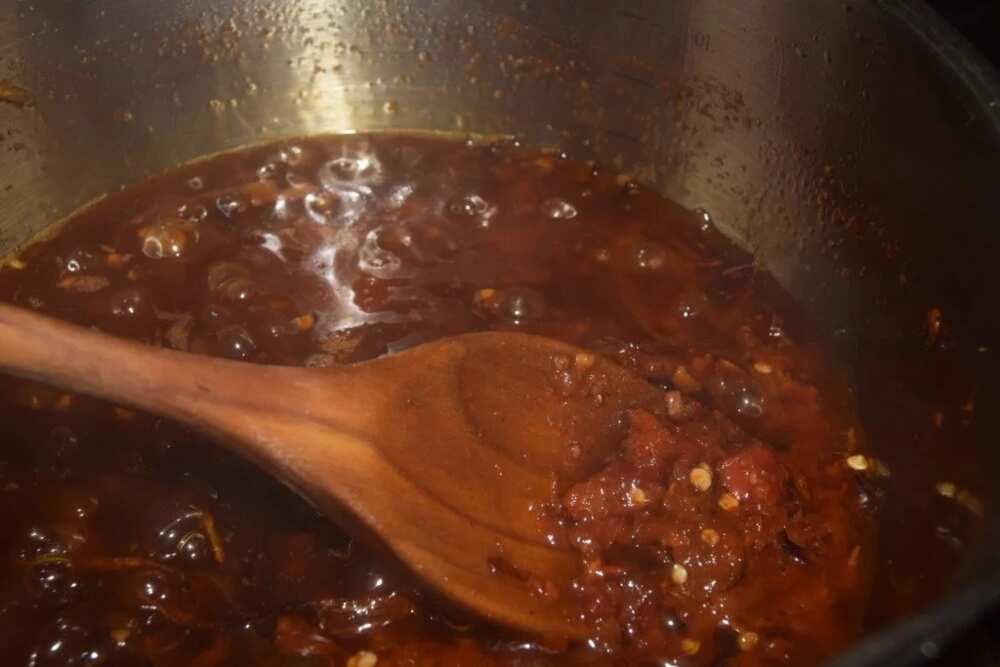 If the mixture is too thick, add some water but be careful not to add too much. Now mix together. As soon as your beans is cooked, your delicious meal is ready! Serve by putting the beans on a plate and add some Agoyin stew on it. You can eat it with bread if you want.
To prepare a good Ewa Agoyin sauce pepper you need to choose right peppers and use enough palm oil. Cameroon pepper or dry bell pepper is very good for this dish. Just be sure to choose all the ingredients correctly and follow the instructions. You will end up with a very tasty Ewa Agoyin dish!
READ ALSO: How to make Semovita without lumps?
Source: Legit.ng