Lagos flood: Not everyone in Lekki built properties from the proceeds of crime - Nigerians react
- Nigerians have been urged not to be happy with the current situation in Lekki area of Lagos state
- Some Nigerians have alleged that properties in the ravaged area are built from proceeds of crime
- Some Nigerians however claim that not all properties owners in the area got their money from proceeds of crime
As flood continues to ravage Lekki area of Lagos state, Nigerians have been asked to stop linking the disaster to the well being of residents of the area.
Some Nigerians have alleged that properties in the ravaged area are built from proceeds of crime.
In a reaction to the allegation, some Nigerians have come on social media to counter such views, insisting that not all properties owners in the area got their money from proceeds of crime.
READ ALSO: South-east and south-south governors meet in Enugu
Mayowa Michael Adeleye in his submission wrote that: "It has been raining non stop....but water didn't disappear even after the rain stopped.... It means the the land cannot take in more water and the water level in the lagoon is rising fast, the so solution is a construction of large dam to control the water.
While reacting to the issue of flood, Temitope Ajayi noted on Facebook that:"Flooding is not a Lagos problem alone. This year, massive flood had happened in parts of London, Houston with great casualties in human and properties. Just 3 days ago there was a major flood in Japan that killed 15 people as reported by CNN. It washed off road, buildings, electric poles etc.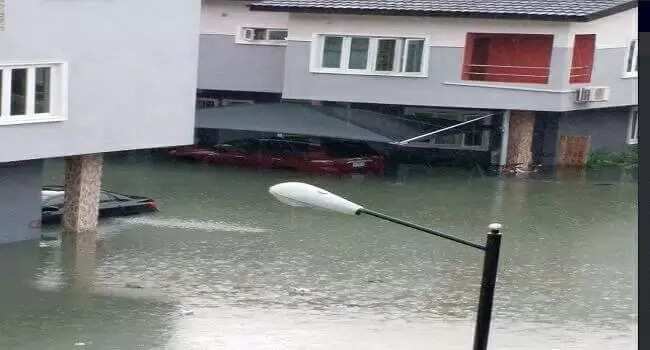 "Those are better planned cities. We need better planning and stronger town planning regulations, no doubt. What happened in Lagos now is beyond drainages and water channels in my view. More of consequence of climate change than government failure. We are always too hard on our governments when things like this happens as if they don't happen elsewhere.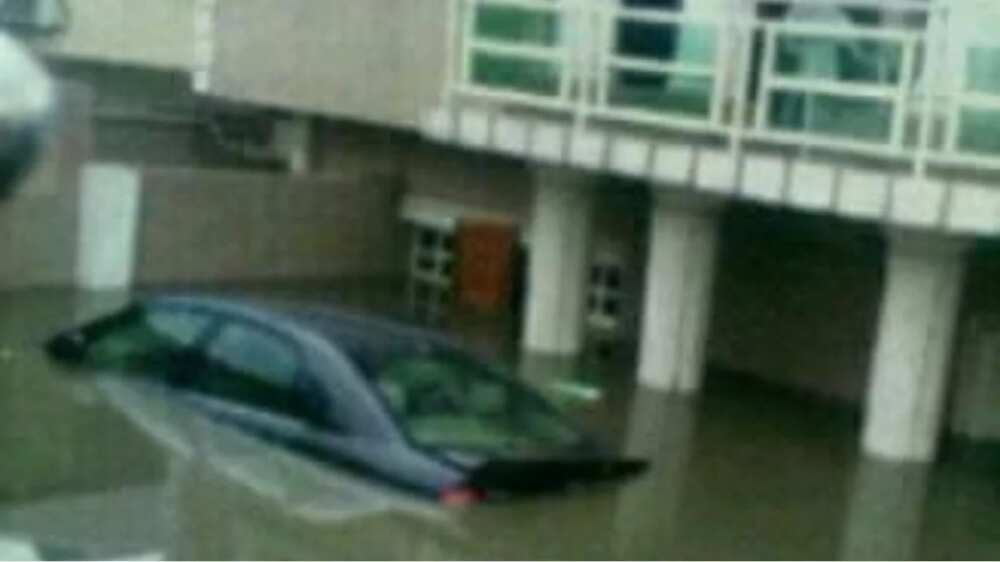 "And to those who are happy that the rich people along Lekki/Ajah corridor are victims, calm down and do away with that your 'it-serves-them-right-mentality.' There are more very poor and most vulnerable people in that axis than the fewer rich," he said.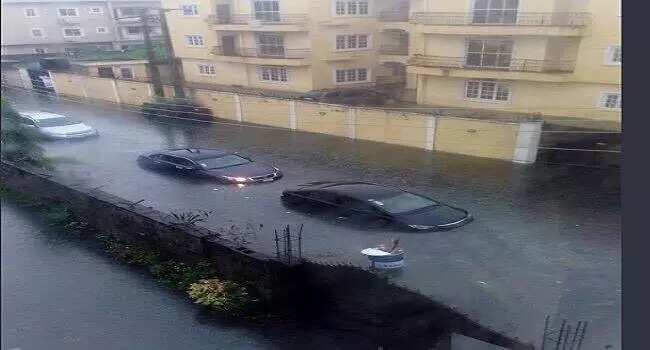 PAY ATTENTION: Read the news on Nigeria's #1 news app
On his part, Temitope Adebanjo said he was disturbed at the stereotype associated with the people living in Lekki and Ajah axis of Lagos.
"I was fixing my car yesterday and was frightened by comments. A lot of folks believe that all residents along that axis are beneficiaries of one heist or people that are stealing from common purse," he said.
Bolaji Akinyomi Idowu Orisabinone on her part argued that: "People shouldn't be happy that the flood is affecting the rich. Aren't they human beings? Imagine all through this period, they won't be able to sleep, the psychological trauma will be their. Apart from residential places, there are banks, hospitals, schools, offices and the rest.
"The last time I check, there are poor people living in Jakande (1st and 2nd gate), Awoyaya, Ologufe and the rest. We do not know what will happen to the residents of mainland. Flood is a natural phenomenon. Don't rejoice that u aren't affected. This same thing happens in Yenagoa (Bayelsa state) in 2012. Let's be our brothers keeper.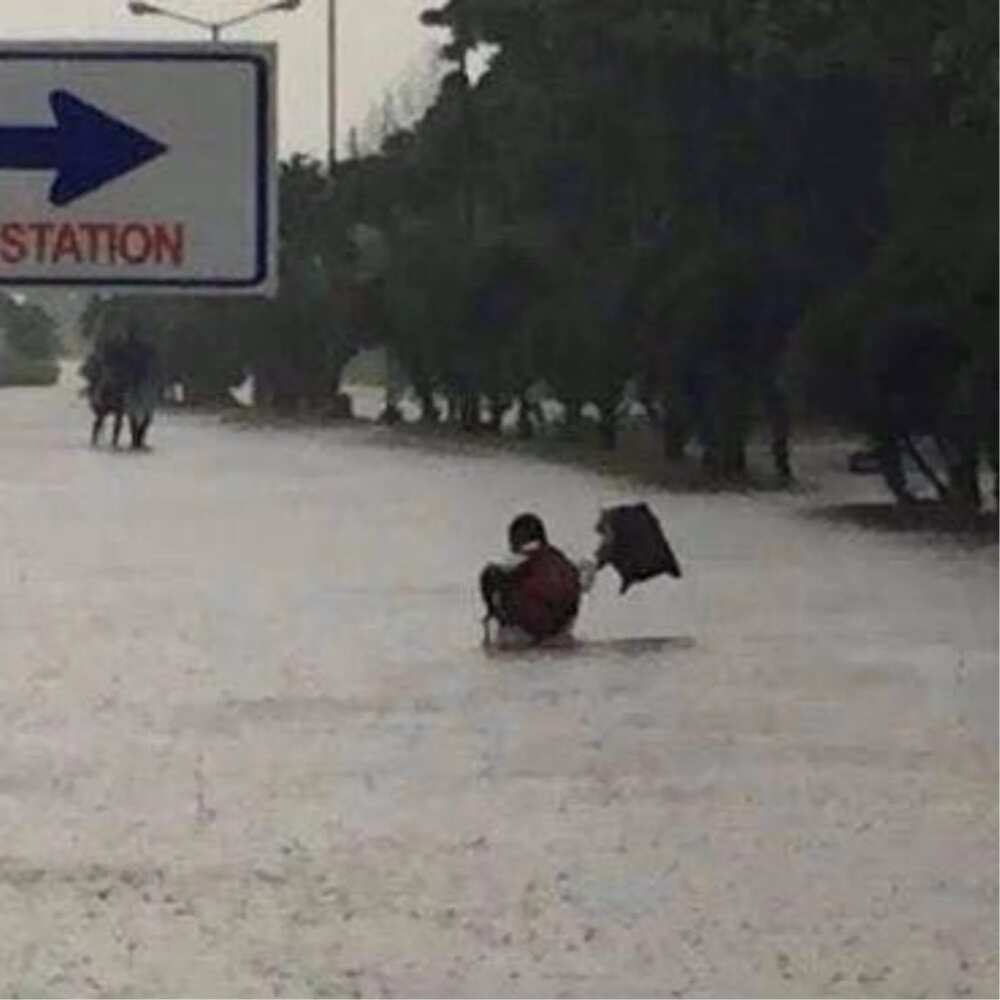 Legit.ng had reported that residents of the Lekki-Victoria Island-Ajah axis of Lagos state, have expressed fears that they may lose their homes to the extensive flood that has ravaged the area.
Legit.ng gathered that most of the major roads and even streets located at the Lekki-Victoria Island-Ajah area of Lagos state, were submerged in flood due to the heavy rainfall experienced since the early hours of today, July 8.
Despite the fact that residents of Lagos state are not new to flood, this seems to be on a whole new level as the flooding left people scooping water out of their houses, some were seen swimming as a foreigner was even seen paddling his canoe on a major road. Residents have since taken to social media to share their plight. While some mocked them, others expressed their sympathy.
Meanwhile, see this video of some Lagos residents begging the government not to send them packing from their houses:
Source: Legit.ng