Mide Martins dismisses rumours that her husband used juju to marry her
Nollywood actress Mide Martins recently dismissed rumours that her husband used juju in order to marry her.
In a new interview, married Nollywood actress addressed people who believe her husband of almost 14 years, Afeez Abiodun aka Afeez Owo, used juju to marry her.
READ ALSO: Beautiful 21-year-old model leaves internet dumbfounded with her doll-like features (photos)
She dismissed the rumours in a recent interview with Punch. In her words: "I wonder what people stand to gain by carrying vicious rumours about my marriage. I have tried my best to keep my marital affairs out of the glare of the public, but some people wouldn't just let me be."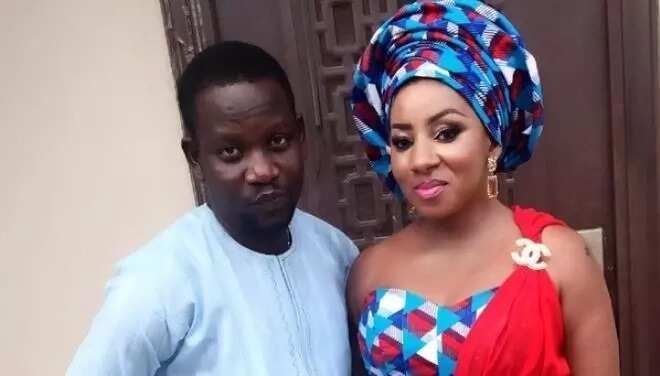 "My husband and I are very fine and we don't have any issues whatsoever. Just like in every marriage, there are challenges but ours is nothing serious. I have said so much about this already and I don't like as it is always made an issue."
WANT MORE? Download Legit.ng Wedding app for android to get the latest posts
"My husband is a very caring and dependable person. He is always there whenever you need him. I know some people said that he used black magic (juju) to marry me, but that's not true. If only they know the type of relationship we share they wouldn't be saying all that."
Just last year, the couple were on the brink of a divorce but they managed to reconcile and remain together during the year. Months ago, Mide even praised her husband on his birthday Mide even praised her husband on his birthday calling him "a blessing from God."
Regardless of what people have to say, these two are determined to make sure their Nollywood marriage stands the test of time.
Watch the video below of Legit.ng asking Nigerian if they can get intimate with their boss to save their partner's life:
Source: Legit.ng