Nigerian cleric meets a man who is allegedly above 130 years old and still very agile (Photo)
- A Nigerian cleric has shared a beautiful photo of him and an old man
- The old is allegedly above one hundred and thirty years
A Facebook user identified as Chiadikobi Emmanuel has shared a beautiful photo showing the moment a Nigerian cleric met a man who is allegedly above one hundred and thirty years.
From the post made, it was evident that the cleric was impressed and prayed for the grace to live long and enjoy life to the fullest.
According to him, the old man who was simply identified as Mr Ifem is still agile as he is able to move around actively. He went on to say the man used to ride his bicycle from a part of Imo state to Port Harcourt in 1930.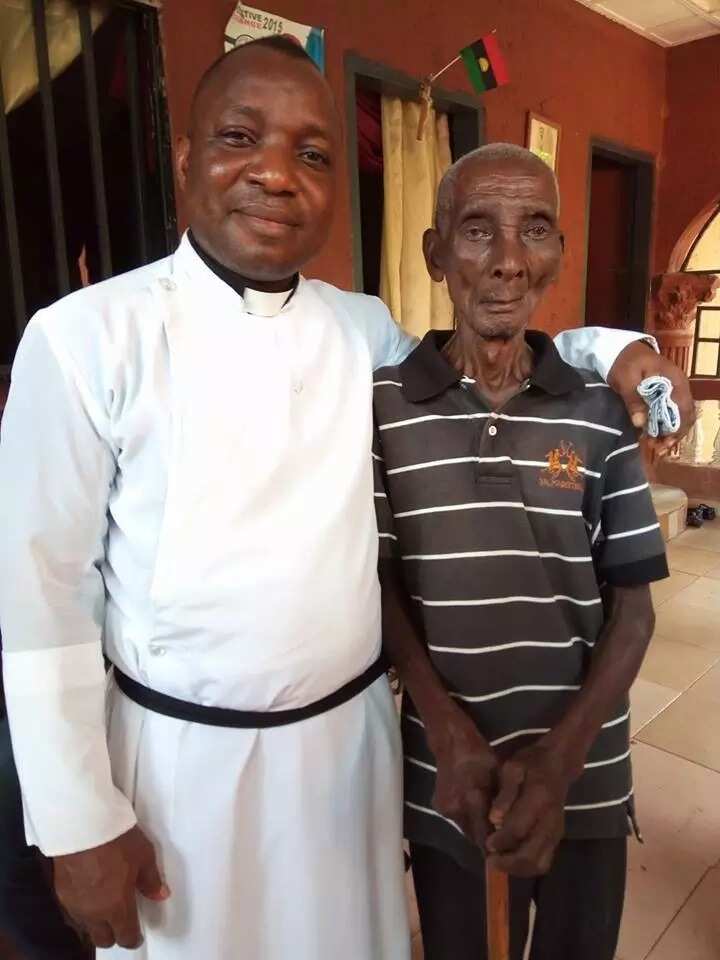 READ ALSO: Meet the man who is just 29 inches tall at 50 years old, stopped growing at age 5 (photos)
The cleric prayed for the old man as he implored those willing to share the kind of grace carried by this old man to like his post and share it too.
PAY ATTENTION: Install the latest android app to get updates from Nigeria's number one online news platform
Check the original post made by Emmanuel below:
Do you know anyone who is probably older than this old man?
Watch the Legit.ng TV video below to learn about the testimony of this old man who joined Biafra when he was twenty one:
Source: Legit.ng