72 tonnes of Nigerian yams exported to Europe
- Nigeria has kick-started the export of Nigerian yam to the world
- The move is one of the ways the government is taking to diversify the Nigerian economy
- Over 30% of the yams produced in Nigeria are said to rot away
Nigeria has officially kick-started the export of Nigerian yam to different parts of the world in fulfillment of the promise of Buhari's administration to diversify the economy.
The Nigeria Yam Export was launched at Lillypond Container Terminal, Ijora, Lagos on Thursday, June 29, by the minister of agriculture, Chief Audu Ogbeh.
Speaking at the event, Ogbeh said: "The yams we export will in no way diminish the quantity we have at home. Indeed, most of the yams we produce, rot away.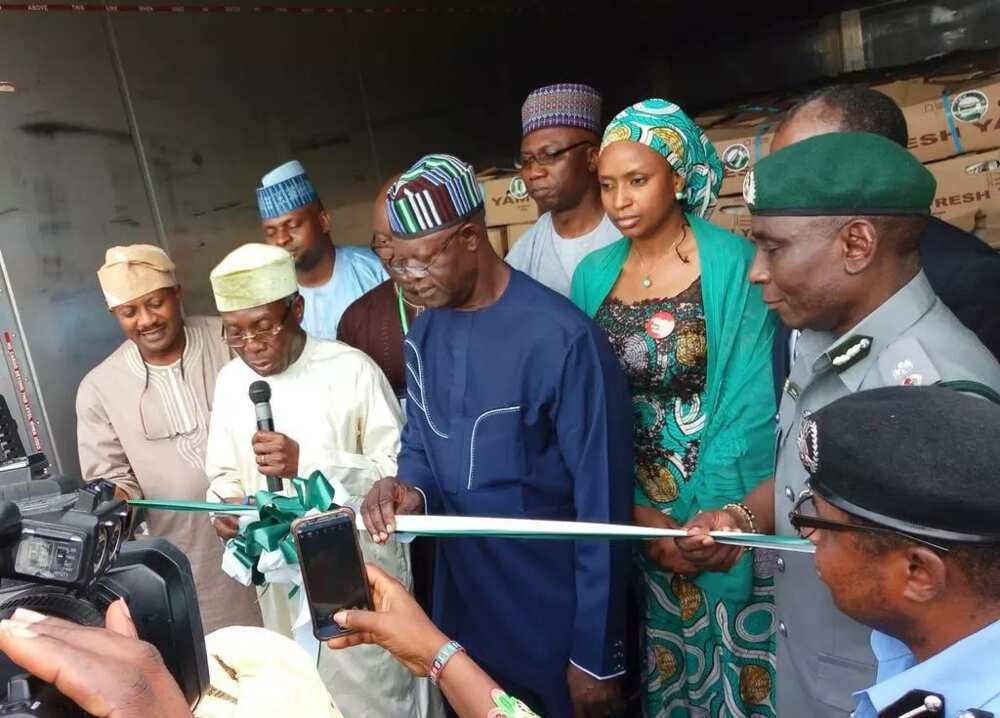 PAY ATTENTION: Read the news on Nigeria's #1 news app
"Oil and gas cannot employ millions of people just like agriculture so we must work hard to move from oil to earning foreign exchange from agriculture."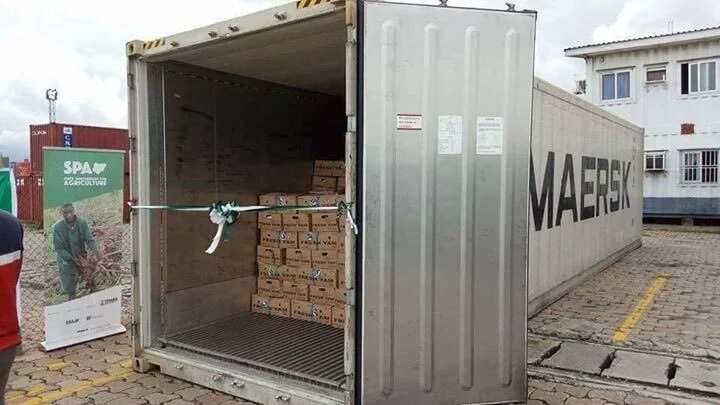 Also speaking, the managing director of the Nigeria Ports Authority, Hadiza Bala Usman, said the NPA is ready to give the Ministry of Agriculture the necessary support to fast track export process.
"I'm very excited that Nigeria, the largest yam producer is taking its rightful place in the export market," she said.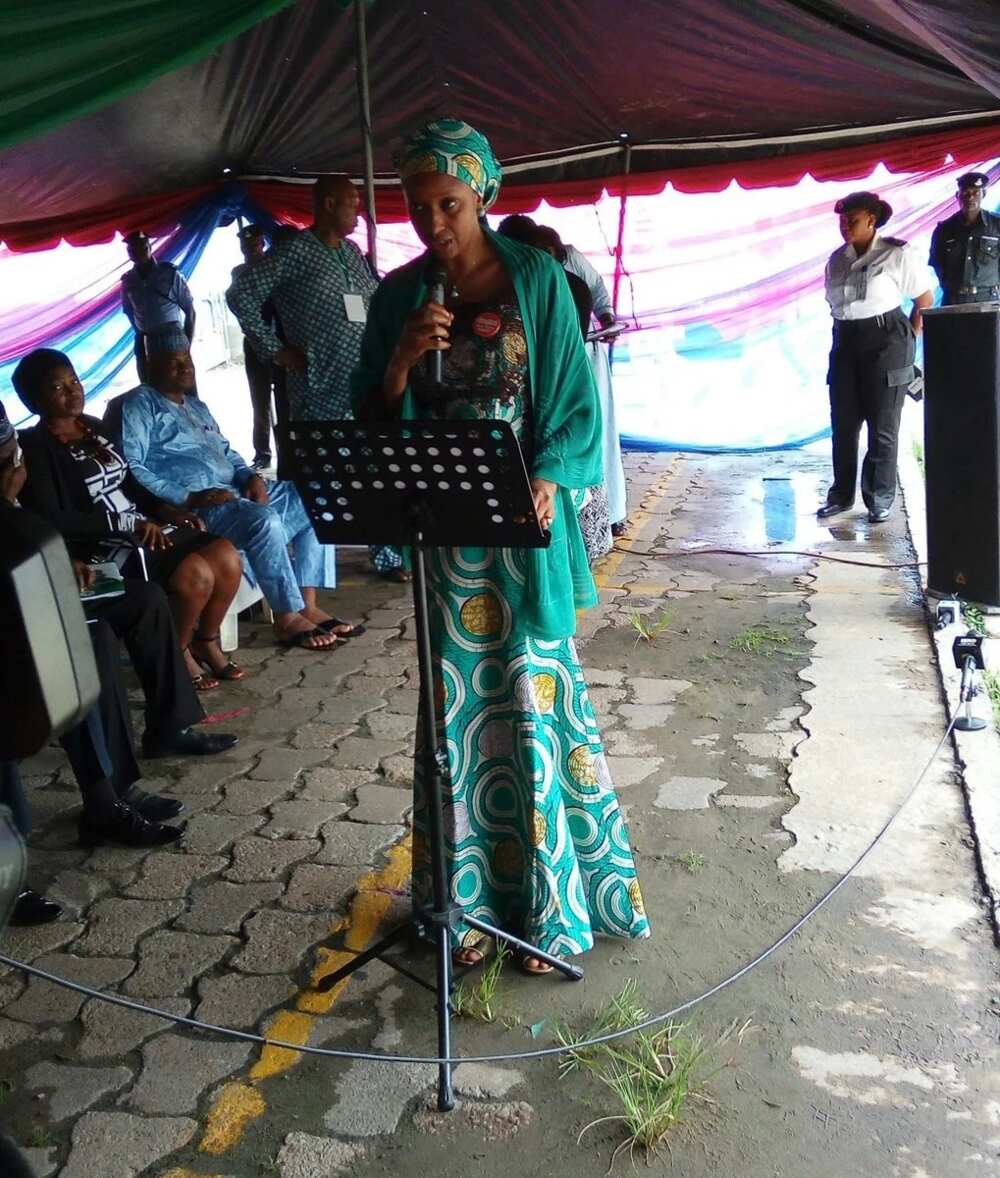 Meanwhile, below is the top 10 facts about the exportation of yam from Nigeria.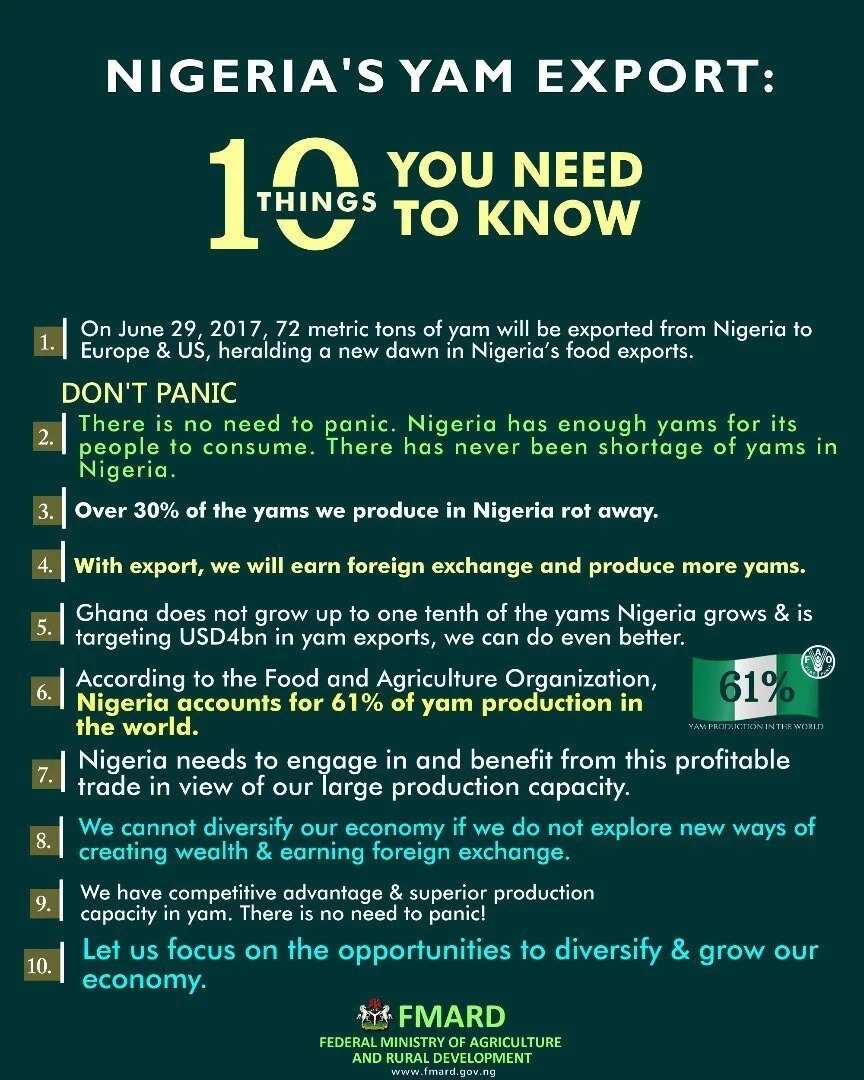 READ ALSO: Food is overproduced and wasted in Nigeria - Audu Ogbeh
While flagging off the Nigeria Yam Export programme on Thursday, June 29, Ogbeh stated that Nigeria produces more food than can be consumed by its people.
According to the minister, a huge chunk of the food gets wasted due to poor storage facilities across the country.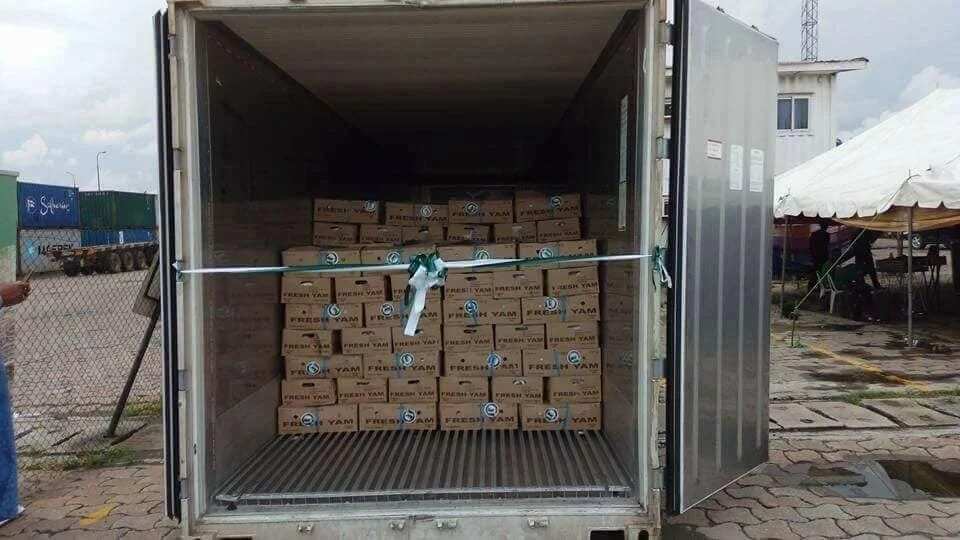 In the video below, Legit.ng TV asked some Nigerians if they still think Nigeria is the giant of Africa. Watch responses.
Source: Legit.ng