Excellent cooperation among West African police services ensured Evans' arrest - IGP
- Inspector General of Police, Mr Ibrahim Idris, has lauded police services in West Africa over the arrest of Chukwujeme Onwamadike, the suspected kidnapper a.k.a Evans
- Idris has disclosed that Evans was arrested by the police based on the accurate information they got from both Nigeria and beyond
- He further said that the Nigeria Police Force had 300,000 personnel in 127 area commands and 5303 divisions
The Inspector General of Police, Ibrahim Idris, has attributed the arrest of Chukwujeme Onwamadike, the suspected kidnapper popularly known as Evans, to information sharing and intelligence cooperation among police services in West Africa.
"Information sharing is crucial to tackling the menace of trans-border crimes in West Africa; it is through such exchange that we were able to nab a Ghanaian/Nigerian kidnapper two weeks ago, after evading arrest for many years," Idris said on Wednesday, June 21.
Idris spoke in Accra, Ghana in a paper titled: ''The role of Nigeria Police in national security and its contributions in West Africa", delivered at an ongoing West Africa international security conference.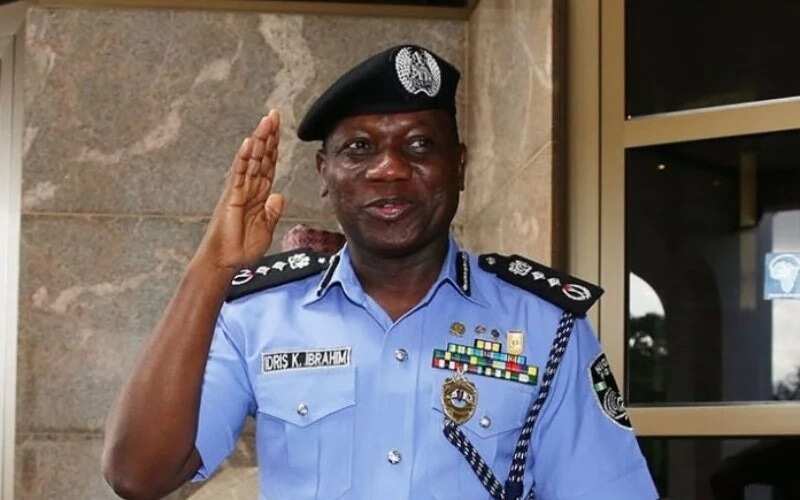 READ ALSO: Ambode asks Buhari, Fashola to return Lagos land taken over by FG
The paper was sent, via email, to the News Agency of Nigeria (NAN) in Lafia."For several years, Evans terrorized Nigerians and nationals of many countries across West Africa.
"Efforts to apprehend him did not yield the desired results until we spread our search net wider," he said.
The police chief, who solicited closer ties among security agencies in the sub-region, emphasized the need to improve the method of monitoring and surveillance, particularly among border and coastal police units.
Idris called for improved communication capabilities among intelligence gathering outfits in West Africa, and called for mutual support to plug loopholes usually exploited by criminals.
He said that the Nigeria Police Force had 300,000 personnel in 127 area commands and 5303 divisions, adding that the force had consistently contributed to stability and peace in ECOWAS nations and under UN mandates.
"The Nigeria Police Force trained 250 Liberian Police personnel in 2005 and has consistently offered training slots to police officers from Gambia and Sierra Leone at the Police Staff College, Jos and the Police Academy, Wudil."We also trained 100 police officers from the Republic of Niger on mobile police combat in 1998.
PAY ATTENTION: Install our latest app for Android, read best news on Nigeria's #1 news app
He said: "At the end of the training, Nigeria donated trucks, riot equipment and tear smoke to the Nigerien government.
''Idris said that the Nigeria Police Force also helped to stabilise Guinea Bissau in 2012, when the military intervened in its leadership and truncated democracy."Our police personnel remained there until democracy was restored in 2014."
The IGP expressed Nigeria's readiness to consistently cooperate with police formations in other countries to track down criminals, pointing out that such mutual cooperation had become even more necessary as technology had reduced the world to a small village.
Meanwhile, Legit.ng earlier reported another kidnapper and his accomplice were arrested in Imo state.
Both men had kidnapped a priest in the state, before they were apprehended by the police.
The suspects are: 24-year-old Chinedu Odoemena, 20-year-old Ogadinma Ajonuma and 48-year-old Uzoma Mejuru who are all from Umuokpu Agbajah in Nwangele local government area of Imo state.
Watch this Legit.ng TV Video of Nigerians' views on whether government should offer him a job to help catch other kidnappers:
Source: Legit.ng