How to sell on Jumia, Konga and Jiji?
Online shopping in Nigeria is now becoming quite common. This has opened up many opportunities to bring sellers and buyers closer than ever. It is high time you seized this chance, and take your sales to the next level. Find out with our article how to sell on Jumia, Konga, and Jiji without any problems.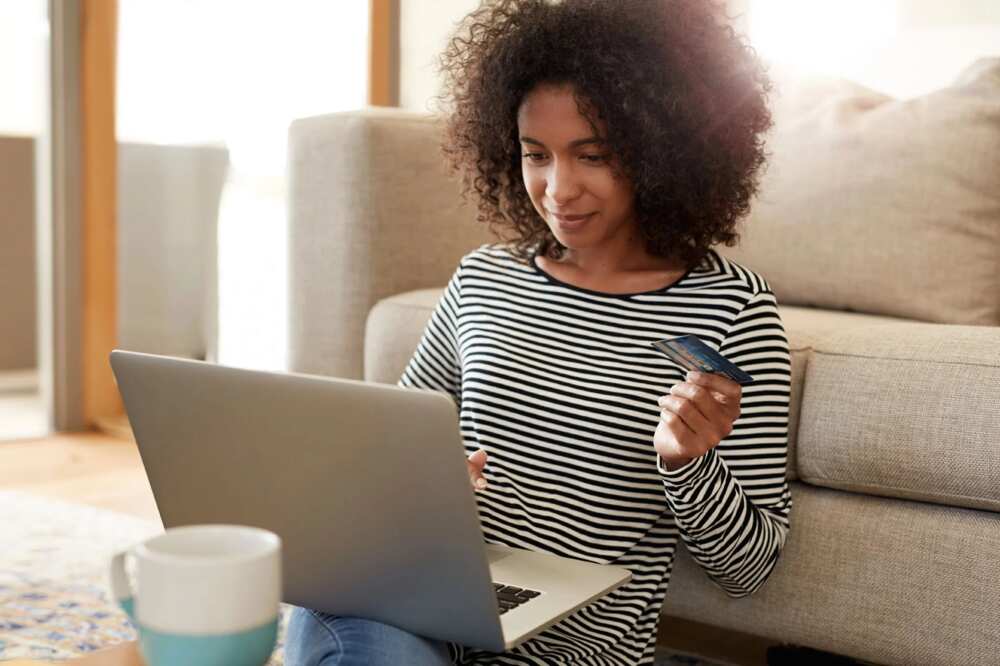 Jumia, Jiji, and Konga are three of the most visited online stores in Nigeria. These three online stores have created a marketplace where sellers and buyers meet online and make safe transactions. Sellers get to reach more people with their product and make money online. Buyers don't need to go to stores when they can just make purchases just with a click from the laptops or phones. For a seller, it is one of the best opportunities to make more money online. You can market any product of any category in any of these three online stores.
READ ALSO: TOP 4 online stores with the best app ratings (No 1 is the BEST).
How to sell on Jumia?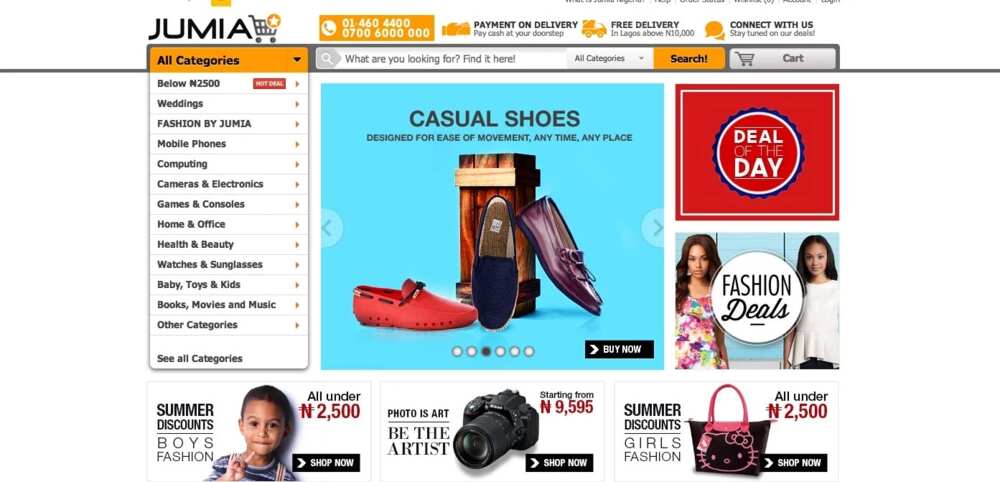 Before we tell you how to sell, let's briefly tell you why to choose Jumia.
Jumia is the largest and number one online store in Nigeria. As a Jumia seller, you get to enjoy the following benefits:
● Marketing of your products to over three million visitors of Jumia online shopping mall.
● Opportunity to list as many products as you have in stock.
● Controlling of your price.
● Shipping and complete customer service by Jumia.
● Selling on Jumia is quite easy.
● There are no hidden charges of fee for selling on Jumia. Only the standard commissions and fixed shipping fees.
So, are you ready to start selling on Jumia? Let's put you through.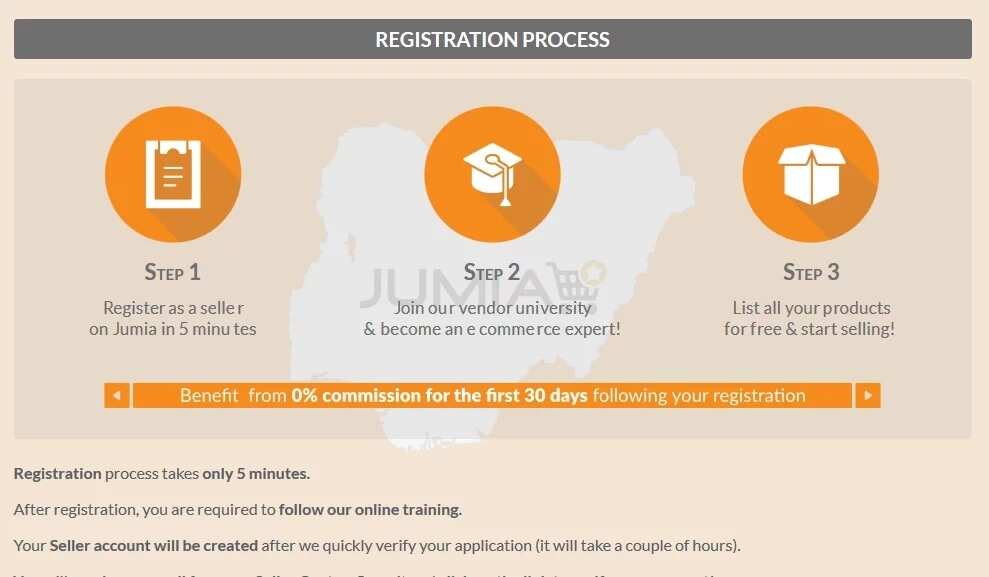 ● Go to https://www.jumia.com.ng/marketplace-vendor/ and fill out the registration form. Click on the 'Start selling now' option on the page. A form will open in a new tab. Follow the instructions and complete the form.
● Submit documents showing your business registration and your account details for payment.
● After completing your registration, you will be required to go through a training session for new sellers.
● After your training, activate your seller center account.
● You will need to upload at least 5 products to start selling.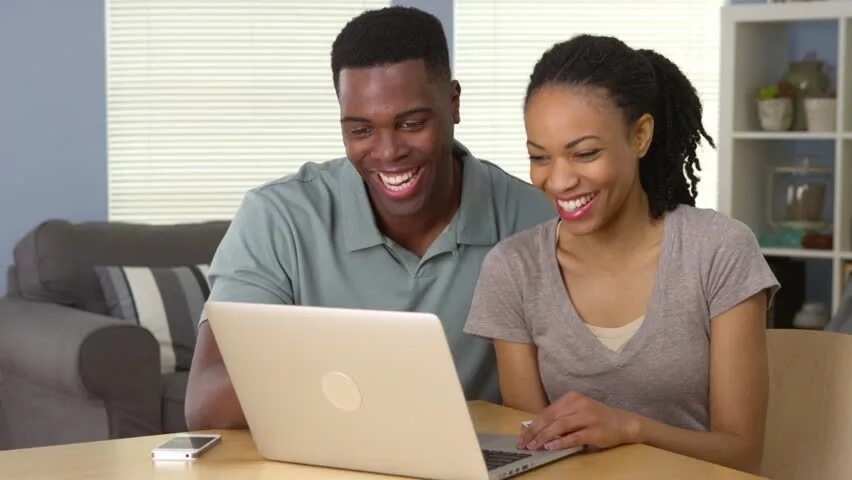 How to sell on Konga?
Konga online shopping mall is one the largest online stores in Nigeria with a very large database. They have over two million followers on social media. You can take advantage of their database to give maximum publicity to your products.
How do you begin selling on Konga?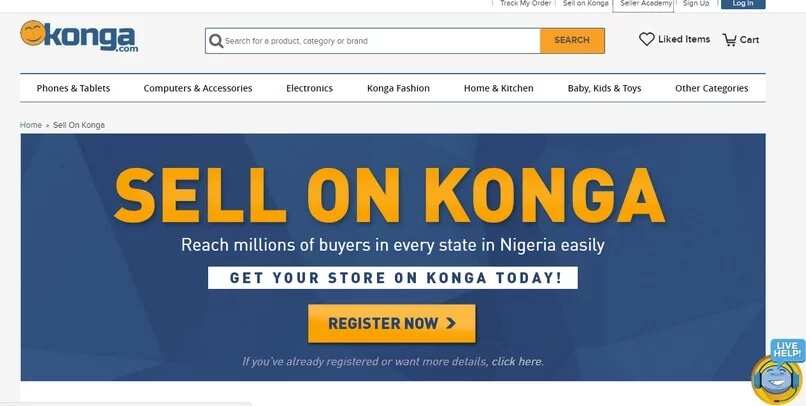 ● You start by visiting https://www.konga.com/sell
● Click on the REGISTER NOW option on the page to be directed to the form page.
● Complete and submit the form to create your SellerHQ account.
● Once your details have been verified and your account has been created, you can now upload your products for sale.
● Put in high-resolution pictures, accurate and attractive description, and necessary information regarding each product. Make sure the information will convince customers to patronize you.
● Your products will be visible to Konga's database of customers and followers.
● Konga will receive orders for your product on your behalf and notify you.
● Then you can package your products nicely and deliver them yourself or through a logistic partner/courier service of your choice. Make sure deliveries are made on time to enjoy good ratings which will attract customers to your products.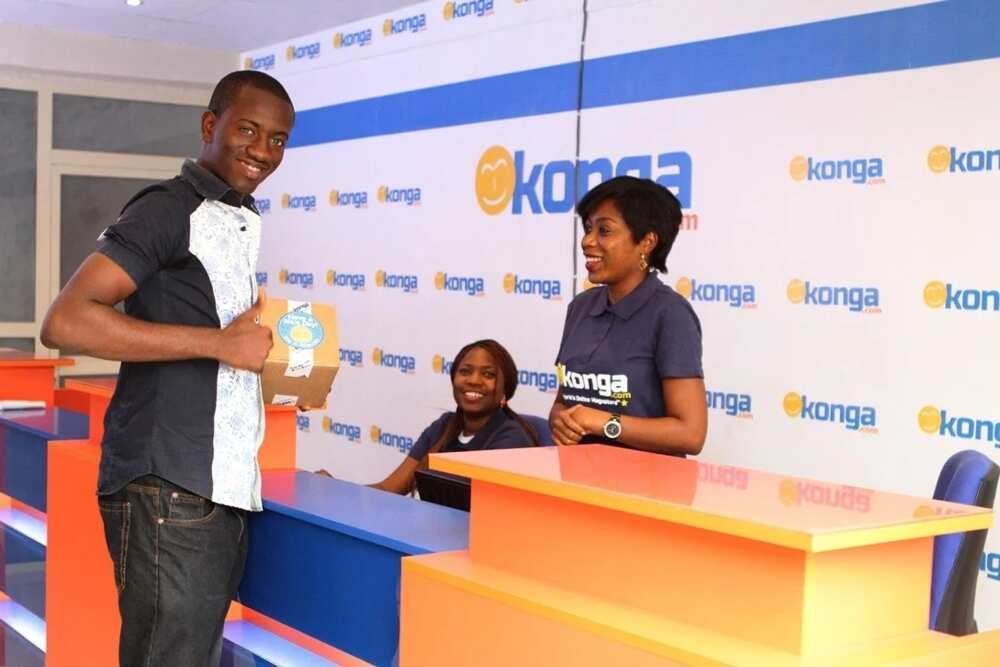 How to sell on Jiji
Jiji is the number one online marketplace in Nigeria where people sell and buy old or used items. People also buy and sell new products there as well. The most common items traded on Jiji are electronic devices, mobile phones, cars, furniture, clothes, and kids' stuff. If you wonder how to sell your items on Jiji, here are the steps to follow:
● Log on to Jiji.ng and click on 'Post Free Ad'.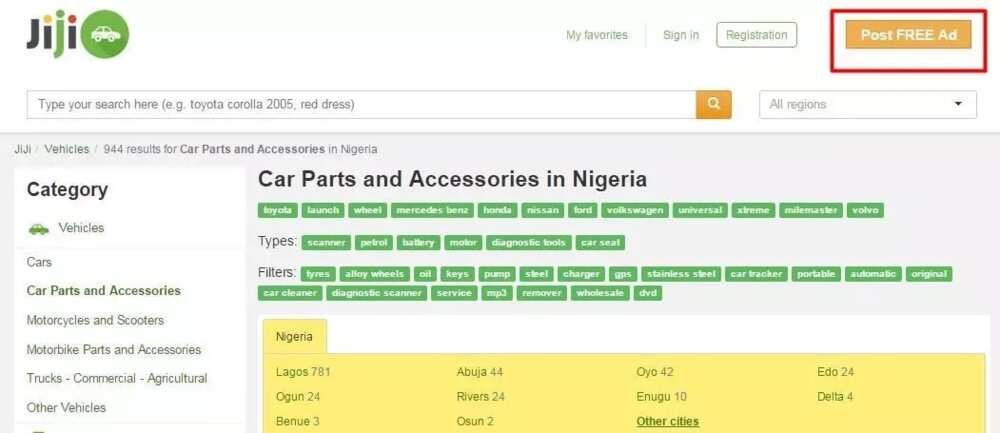 ● You will see a form like the image posted below.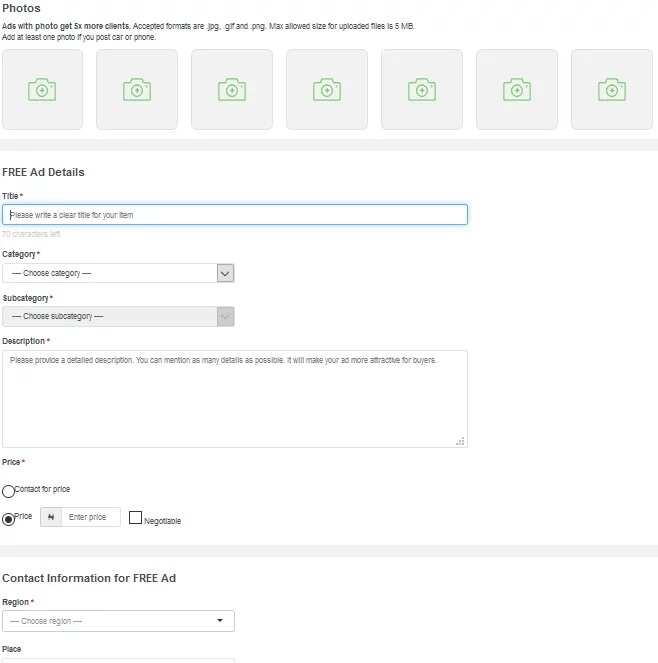 ● Fill in the form carefully. Make sure you select the right category, subcategory, and price.
● Now you will have to add a picture of the product. To sell your products faster, you need to provide high-quality pictures. High-resolution pictures will help the buyer to see what they are buying clearly.
● Also, you need to write a unique and compelling description to get the attention of a potential buyer. It is important to inform buyers adequately about the item.
● After completing the form, click on 'Post FREE Ad'. Your advert is ready, and buyers will see it when they do searches related to your item.

You can promote your ad by buying a boost package from Jiji. This will let your item be placed at the top of the search result and make it more visible to buyers. This increases your chance to sell quickly.
Also, make sure you can be easily reached at any time of the day. You can add several options of contacting you. It could be mobile, email or social media.
Online marketing is the way forward when it comes to pushing your products to reach a much larger audience and community of buyers. Start selling online today to increase your income.
READ ALSO: 5 most affordable shopping sites you can get the best sales on.
Source: Legit.ng