GTbank mobile banking registration guide
Gtbank mobile banking registration guide is useful for any of its clients. It doesn't matter if you have been using Guaranty Trust Bank account for a decade or just for a few months, almost the first thing you should know is the process of registring for Gtb internet banking to make it faster and safer for you. We will answer questions about the requirements and those easy steps you need to get access to this service.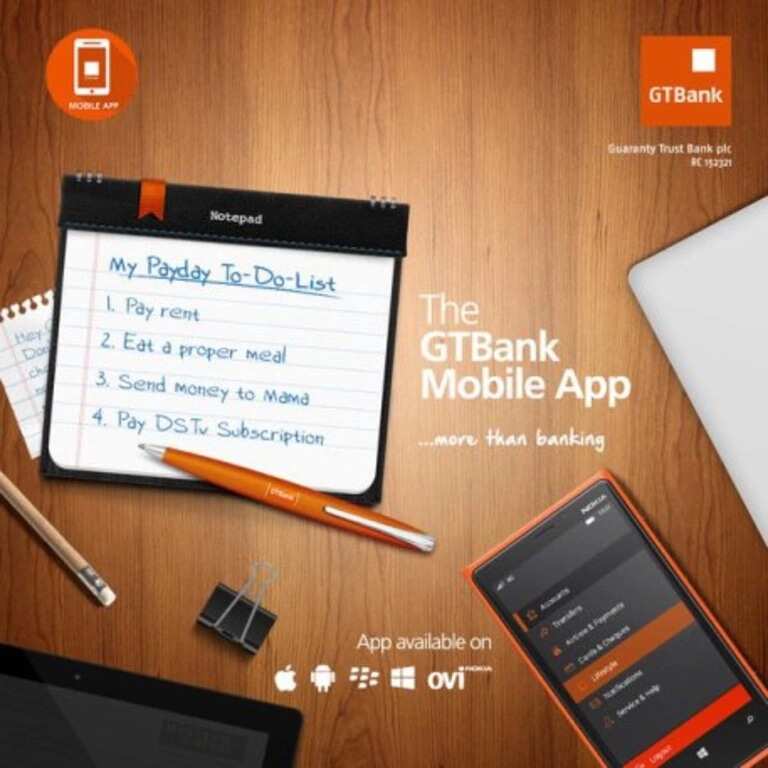 As it was mentioned, Gtbank Nigeria online banking was the first service of such type in the country. Gtbank is the leader in innovations for Nigerian banking system. They created a lot of primal forms of modern banking in this country, and for now, they are successfully keeping their position.
Here are a few main advantages of Gtb internet banking:
It allows you to check your balance rapidly.
It will enable you to buy airtime and data packages in a few clicks.
Guaranteed by the bank and complex code security of your transactions.
The possibility to pay any bills in a few minutes and full comfort.
No more queues in bank.
You can quickly do even international transactions via this app or website.
The access to all your GTB accounts all over the world 24/7.
Last but not the least, the reliable online support at any time of the day.
This is a pretty big list, isn't it? And this are not the only advantages, but their much more of them that you can experience by yourself. There are some requirements you should know to use the GTB online banking, let's take a look at them:
You need to have a credit card of Gtbank.
Your phone number from one of the Nigerian telecommunication companies should be connected to your GTB account.
You need to have a good Internet connection on your PC or mobile device.
(optional) a smartphone on iOS, Android or WindowsPhone system.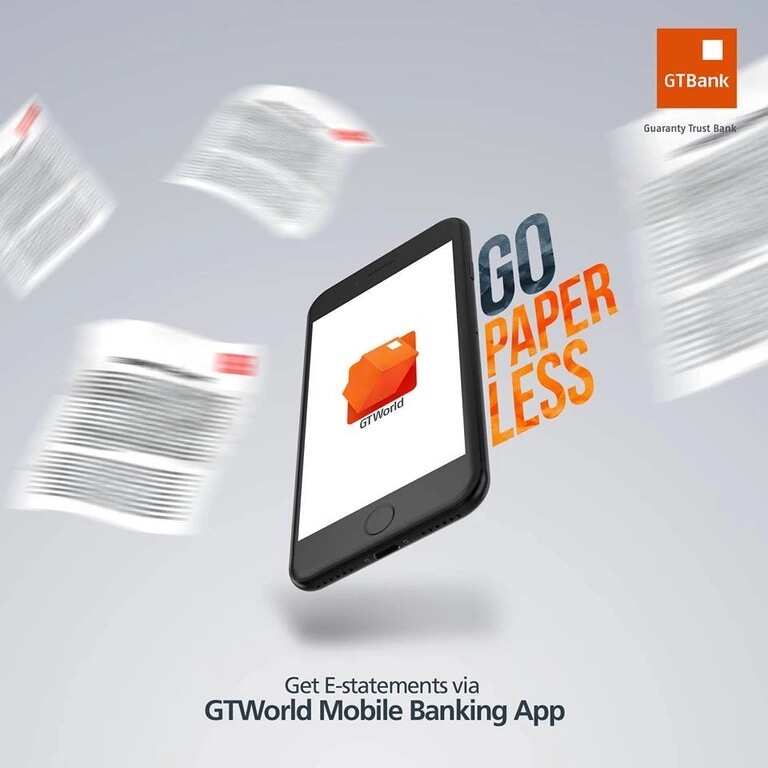 READ ALSO: Best bank in Nigeria for savings account: top 5
As for smartphones, you can download the application for Gtbank internet banking on any of official stores according to your operating system (AppStore, Google Play Market, Windows Store, etc.). Also, you should remember that there are two ways of registration: online and offline.
For online registration, you will need to download the official application and push the "Get Start" button on the screen. The all following steps will be clearly explained on the screen of your smartphone. You will need to create a unique ID login and password to access bank via the Internet. After that, you will get the generated code in the SMS from the bank to verify your registration. During the registration process, you will also need some of the digit numbers of your card (for example the 10th, 11th, 13th and 14th). After verification, you are done, welcome to the world of online banking.
As for offline registration, you will need to go to the nearest Gtbank branch and fill the application form. There you will get the personal code for verifying of your registration on the website of GTB. There you will also create an own login and password for your online account.
Moreover, there exists a registration form right in the website of Gtb internet banking.
These methods are the easiest for registration, but if you get into troubles with it, you can always make a call to the call-center of Gtbank. And of course, if you can always use the service of simple mobile banking through the USSD code *737#.
READ ALSO: Baking superstar Edd Kimber is coming to the 2018 GTBank Food and Drink Fair
Source: Legit.ng