Shipping from Nigeria to the USA: all you need to know
To date, there are almost no delivery limits. You can order and receive absolutely any product. If we talk about shipping from Nigeria to the USA, it is possible for you to bring everything, ranging from textiles such Ankara, Adire, Aso-Oke, Akwa-Ocha, George, traditional home-made beads, costumes to food items and lots more. All possible information has been gathered in one post.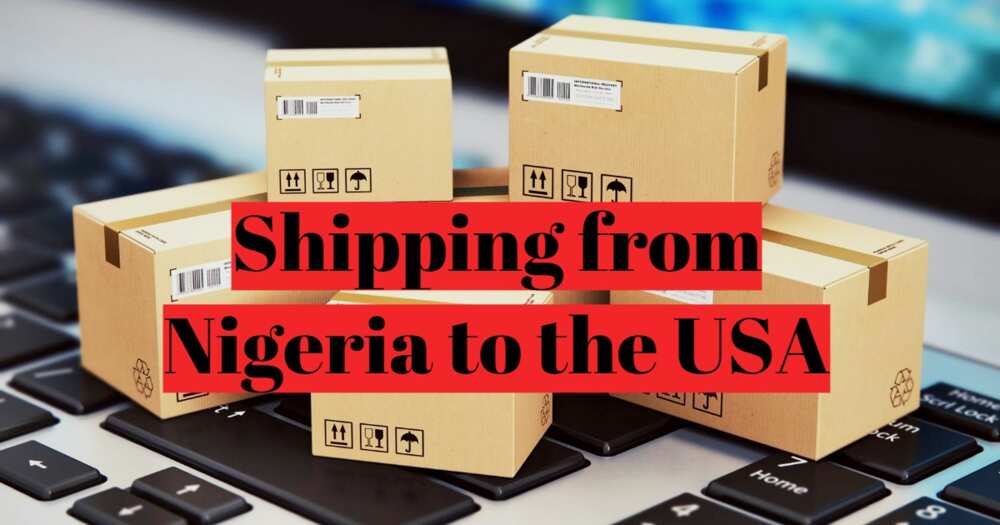 Shipping goods from Nigeria to the USA
When we talk about the delivery of goods from Nigeria, we immediately recall such goods as ankara, snails, ogbono, ginger, bitter-cola, mellon (Egusi), bitter leaf, pumpkin leaves (Ugwu), etc. And that's not all. You can ship these and many other products by air or ocean.
Next, we will tell you more about the delivery methods.
Air shipping
This is the fastest way to deliver any goods from Nigeria to the United States. Delivery is carried out by air within 3 days. The following are options for air delivery:
Expedited shipping within 3 business days
Standard shipping within 4-8 business days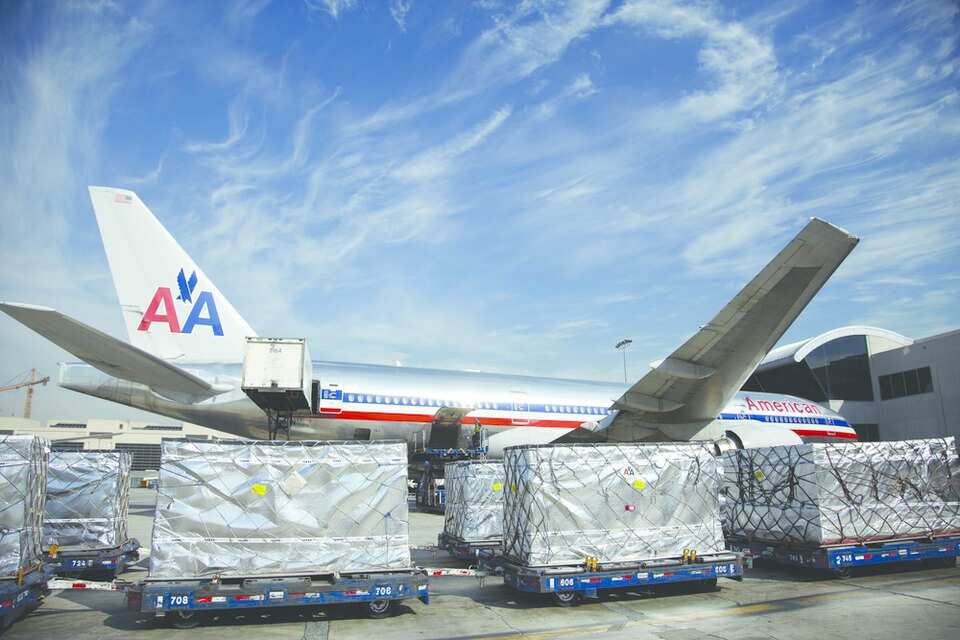 Picture: foodlogistics.com
READ ALSO: Does eBay ship to Nigeria?
Ocean shipping
Ocean shipping is significantly different. Read below for all the features of such transportation.
Delivery from the USA to Nigeria usually takes 6 to 8 weeks.
Weekly ocean shipping is always without delays up to 3 or 6 months like other shippers.
Some companies propose their clients a 25% discount on weekly ocean shipping from the USA to Nigeria.
If you are a big exporter than you can opt for a Full Container. Full container load (FCL) shipping from Nigeria to the USA is available for business that has items to fill up a container. Many shippers offer great shipping rates and discounts for 20 ft, and 40 ft containers. Warehouse of the ocean shippers provides an excellent opportunity for every receiver to load all items into their container securely.
Less than Container means that receiver does not need to have items to fill up a container. You can ship a parcel of any size from 1 pound to over 100,000kg. With this option, a receiver pays for the exact space he or she needs in the container. So if a receiver is importing for home/office use or business (reselling in the USA), senders have their consolidation service.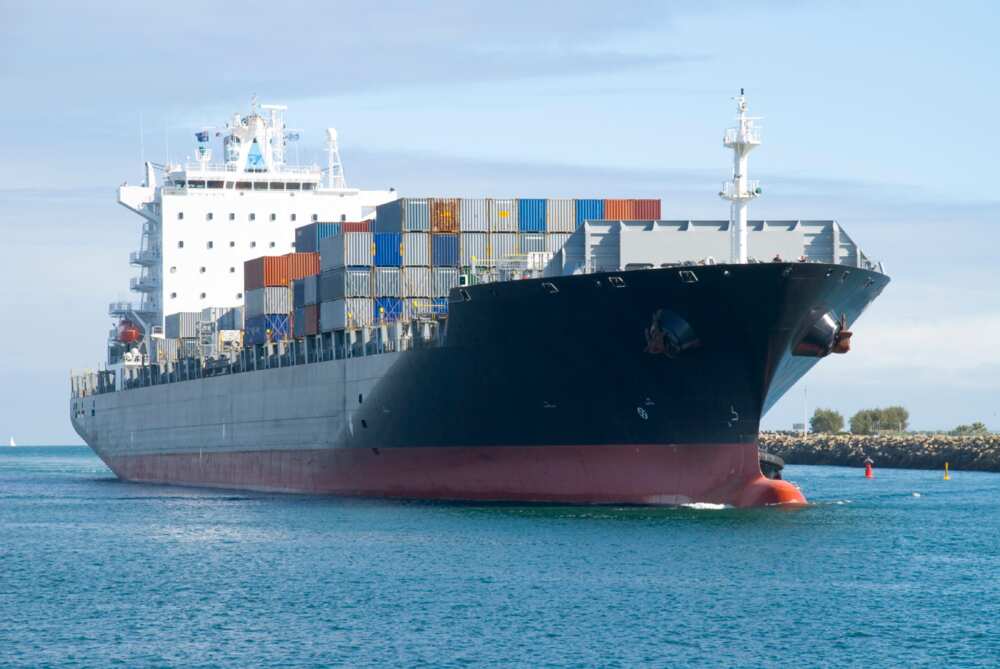 Photo: shippinginternational.com
Customs clearing
Clearing is usually performed at the airport and seaport in Houston.
Clearing at the US Port typically takes 2 business days to be completed.
Shipping of documents, letters, and small packages
You can find a company that can deliver postcards, letters, large envelopes (flats), and small packages using air freight for less than $10 from Nigeria and customer will get it in the USA as soon as 4 business days. Weekly shipments in huge volumes from Nigeria allows them to lower the cost of shipping for all their customers. While you should be ready that there are companies that charge as much as $50 for the same service.
You can read different reviews on the web to choose the company that will ship your goods without any problems and time. We stress that is a very wise idea to read reviews first.
Shipping of heavy equipment/machinery
Shipping services are not limited to textile, food, fashion items, and documents. Senders ship for import and export heavy items that may need repair or return from Nigeria to the USA and vice-versa. Most times it is referred to as break bulk:
This service is for oversized loads or those that cannot fit inside a container.
Shipping cost is very reasonable, and the transit time is usually from 6 to 8 weeks.
This service is designed for equipment such as caterpillars, tractors, cranes, heavy trucks, and other heavy duty construction equipment.
It includes car shipping from the USA to Nigeria for export.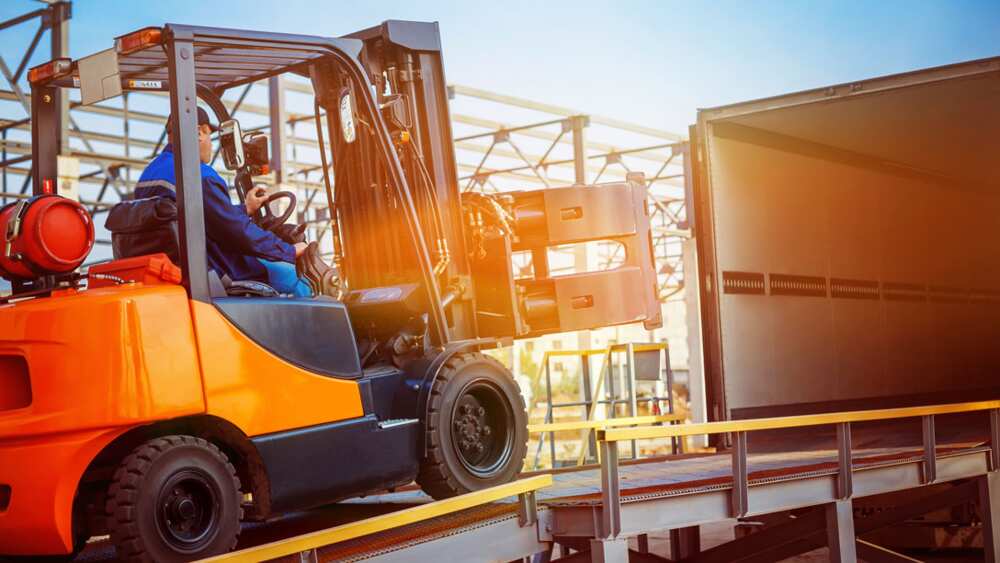 Photo: pakmail.com
READ ALSO: Shipping from USA to Nigeria: Rules and Tips
Shipping from Nigeria to the USA: how to do it successfully?
Importing from Nigeria to the USA requires from a sender to follow basic principles, procedures, and documentation as outlined by the US Customs and FDA. We will tell you how to send something, so a person from another continent will receive his or her order without any problems.
Accuracy and transparency:
When shipping something from Nigeria to the USA, you are required to provide accurate information on the good you are shipping. The next information:
The name of the product.
Description of the product.
Quantity of the product.
Price (value) of the product.
Appropriate packaging
Goods to be shipped to the USA must be properly packaged and wrapped using the right materials. Each item must be properly labeled as well, as it is in the packing list required.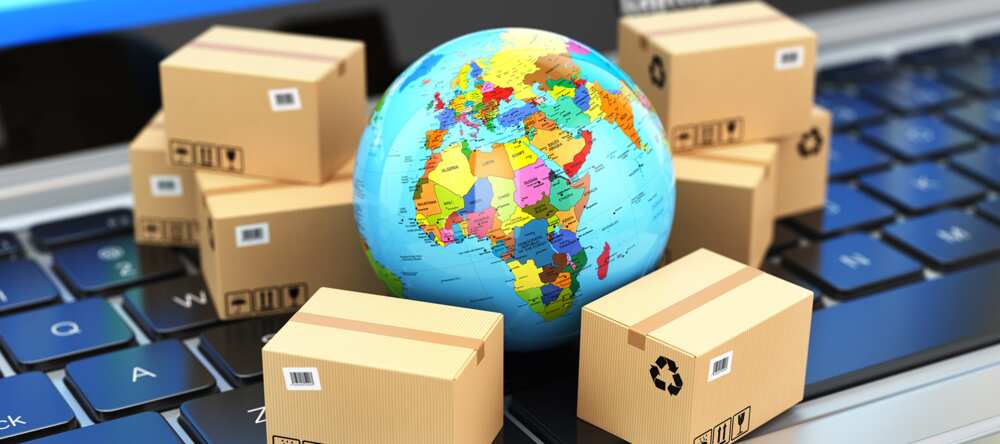 Documents and requirements of shipping from Nigeria to USA
Many Nigerian products are in demand in the US, so it is vital to know what documents you need to arrange delivery. Do not be afraid if you are a common sender of small items. If you need to send a present or a small item which you have sold to somebody in the USA, all you need to do is to find a reliable company that provides affordable and high-quality services. Do not forget to read the reviews, they may be very handy.
The list of the documents below is for "big players", those who make business and send/ship items, goods, etc. to the USA. There are 10 documents every Nigerian must have before shipping any item out of the country.
1. Commercial invoice
It is supposed that a commercial invoice must complete every transaction between a customer and a salesman. Primarily, it includes the description of the goods, the address of the shipper and seller, as well as the delivery and payment terms. The invoice allows the customer to prove ownership and to arrange payment.
2. Bill of lading
The Bill of lading is a deal between the retailer of the items and the exporter if we speak about domestic shipments. There are two types. The first is the straight bill of lading which is non-negotiable. While the second one is the negotiable or exporter's order bill of lading which can be bought, sold, or traded while goods are in transportation. This bill is also used for letter-of-credit transactions. The customer should have the original or a copy as proof of ownership before she or he can get the delivered goods.
3. Consular invoice
Some countries require a consular invoice which is used to control and identify goods. This invoice is usually obtained from the administration of the country to which the goods are being exported.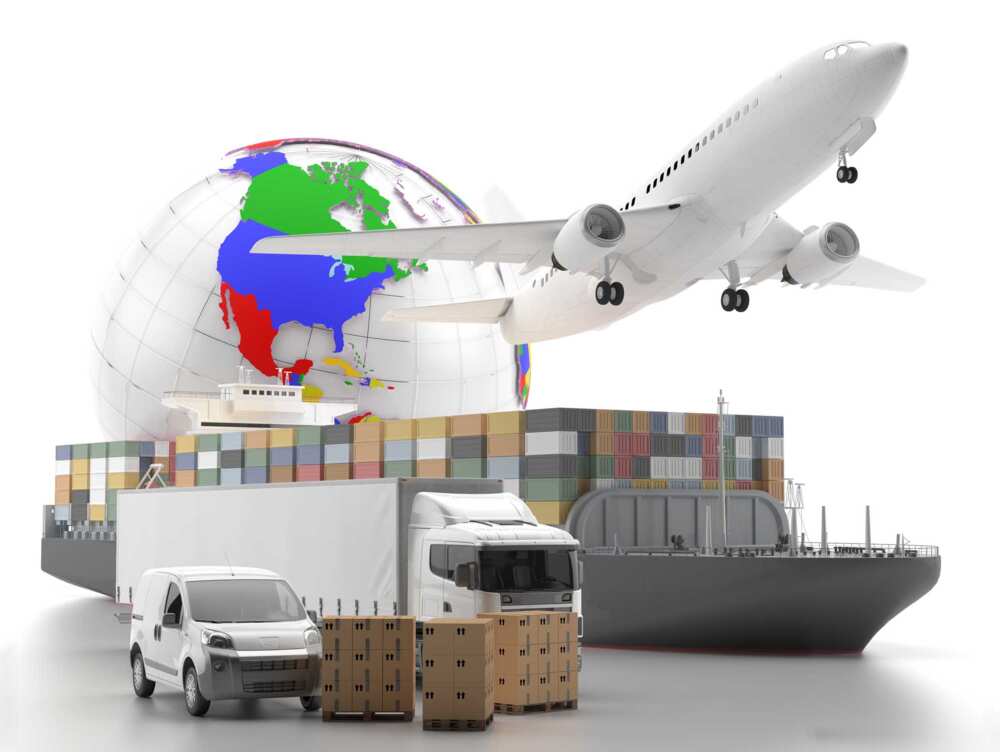 Picture: columbiamovers.com
4. Certificate of origin
Sometimes it is required to have a signed declaration showing the origin of goods. This document is usually taken from a semi-official organisation such as a Local Chamber of Commerce. It is interesting that the commercial invoice already shows the origin of the export goods, but seldom this certification is required as well.
5. Inspection certification
The certification of inspection is the document that attests to the designations of the exported goods. This document is usually received from a third body which is an objective testing organisation.
6. Dock receipt and warehouse receipt
These receipts are also significant as they are used to transfer responsibility when the domestic shipper transported the export object to the port and left to the international shipper for export.
7. Destination control statement
You will find this statement on the commercial invoice, ocean or air waybill of lading, and Shippers Export Declaration (SED). It conveys the shipper and all foreign customers that goods can be shipped only to particular purposes.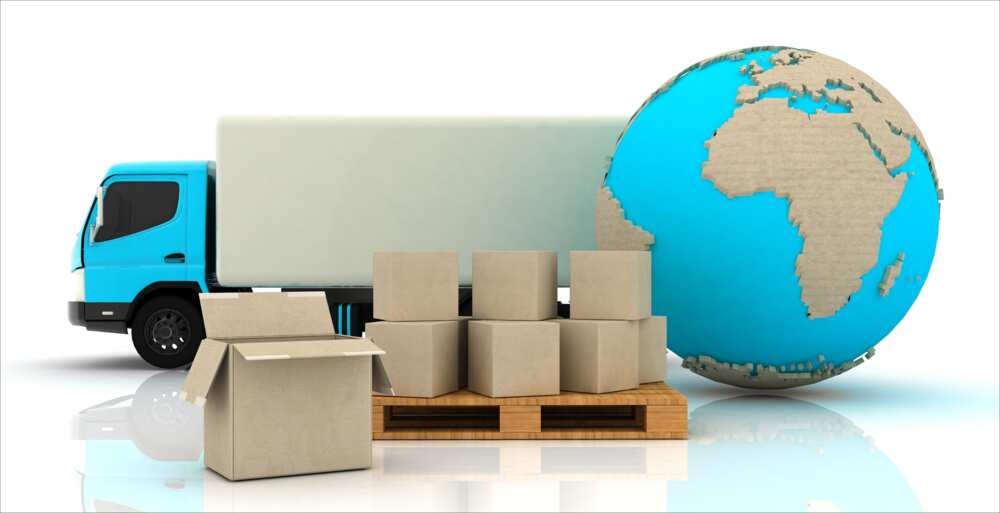 Photo: tech.co
8. Insurance certificate
This document declares the type and cost of the insurance coverage.
9. Export license
The export license is a required document for each serious shipper. It is usually received from the relevant government agencies responsible for the issuance of licenses to exporters. There are the two most significant companies concerning export in the country such as the Nigeria Export Promotion Council (NEPC) and the Federal Ministry of Solid Minerals Development. NEPC is responsible for issuing out the export license for agricultural commodities and manufactured goods while the Federal Ministry of Solid Minerals Development is the body responsible for granting licenses for extraction and exportation in Nigeria.
10. Export packing list
This document lists the goods in each package and shows the type of packaging. Is it box, carton, crate, drum. It indicates the individual net, tare, legal, and gross weights and measurements for each package.
The packing list should be added to the surface of a container in a waterproof cover marked "packing list enclosed." It is used by the sender or forwarding agency to determine some things which are the whole purchase weight and volume and whether the right shipment is being exported. Customs officials (both local and foreign) often use the list to check the delivery.
Good news is that there are brokerage companies that provide services and preparing these documents or just do everything for you and all you need is to provide them with information and pay for the services.

Picture: sgkglobal.com
We have gathered relevant information for you, and we hope that it will help you to send goods to America easily. Follow the guidelines specified above and your product will fall into the hands of the recipient.
READ ALSO: Сheapest way to ship to Nigeria
Source: Legit.ng