House of Representatives members seek 3-year amnesty for treasury looters
- Members of the House of Representatives are currently seeking a bill to grant amnesty to those willing to return funds looted from Nigeria's treasury
- The bill the lawmakers said will provide a three-year amnesty to the looters
- The bill also seeks to establish a voluntary taxable income recovery and proper amnesty scheme for the recovery of stolen funds
Members of the House of Representatives are currently seeking a bill to grant amnesty to those willing to return funds looted from Nigeria's treasury.
The bill the lawmakers said will provide a three-year amnesty to the looters, Leadership reports.
The bill also seeks to establish a voluntary taxable income recovery and proper amnesty scheme for the recovery of stolen funds.
READ ALSO: Just in: Osinbajo makes new appointment (photos)
The scheme the legislature said will enable the injection of these recovered loots into the Nigerian economy.
Linus Okorie, the sponsor of the bill said once signed into law, the bill looters will voluntarily declare stolen money to the Central Bank of Nigeria with a 30% declaration tax paid into the federation's account.
READ ALSO: I took Okada to Magodo to arrest Evans the notorious kidnapper - Abba Kyari
Okorie said: "After the declaration, 30 percent of the declared sum will be paid as tax into the federation account for distribution to all the tiers of government in the country," Okorie said.
"While a 25 percent surcharge on the tax shall be deplored towards agricultural and infrastructural developments in the country. The remaining fund shall be invested in any sector of choice in the nation's economy," Okore said.
He also noted that the said bill will help the federal government to fight corruption and improve the country's economic growth.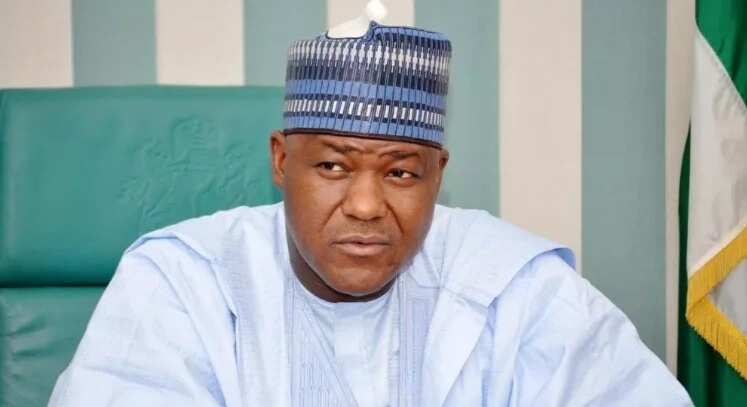 PAY ATTENTION: Read the news on Nigeria's #1 new app
"In effect, our anti-corruption drive would then be prosecuted on a new paradigm and robust strategy supported by a national consensus built upon a positive attitudinal shift," he added.
Legit.ng earlier reported that the House members had said its members will ignore invitations by the Economic and Financial Crimes Commission (EFCC).
The lawmakers said members invited will only honour the commission's invitation through the Speaker of the House of representative Yakubu Dogara.
Watch a video of what Nigerians think about the Senate:
Source: Legit.ng