Kechi Okwuchi may have emerged from a plane crash scarred, this hasn't stopped her from chasing her dreams of working with the UN or becoming a musician. Legit.ng details how she has overcome the many challenges that have sprung up as she chased her dreams.
When she stepped on the America's got Talent stage to perform recently, many in the crowd did not know what to expect. Before them stood a woman who had obviously been in an accident and when she mentioned that she had sustained her burns in a plane crash, intrigue set in.
Would this be another contestant who wanted to use her condition to garner pity? Immediately this woman began to sing with so much confidence and self-belief, the hall erupted with applause.
READ ALSO: Plane crash survivor shares her experience over ten years after
Confidence is something that Kechi Okwuchi has plenty of even though this wasn't always the case. In 2005, the now 26-year-old was a passenger in the ill-fated Sosoliso Airlines Flight 1145 plane crash that took the lives of 107 people leaving Kechi and one other person as survivors.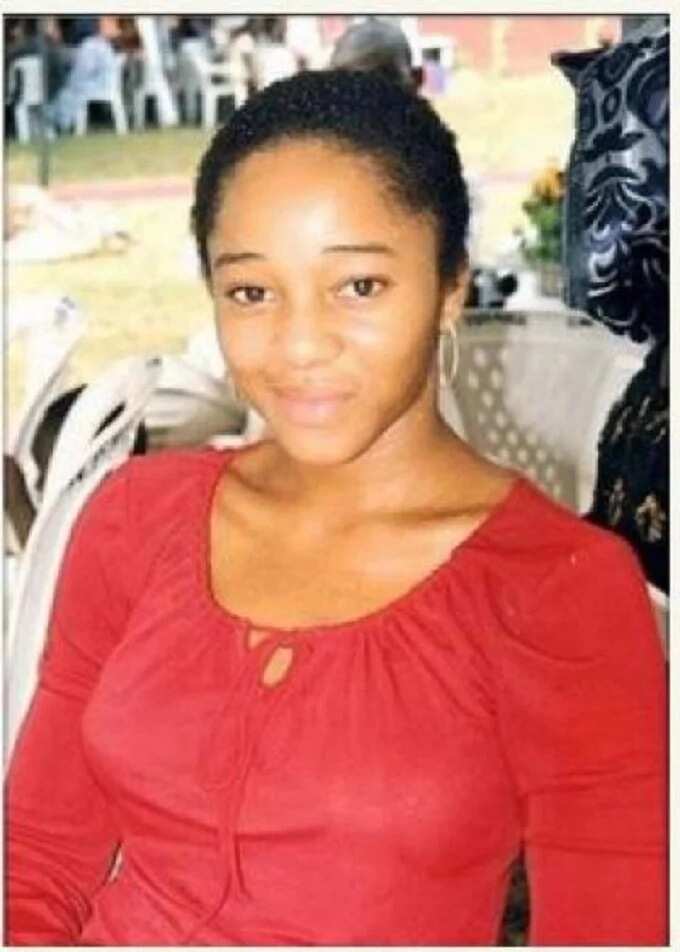 She suffered third degree burns over 65% of her body and had to undergo several difficult surgeries in order for her to continue living life as normally as possible.
And living a normal life is what Kechi is determined to do. In 2015, she graduated top of her class from the University of St. Thomas, America with a BBA in Economics. She even delivered the Commencement Speech. Since then, she has worked with a non-profit organization in Houston while also nursing a desire to work with either the United Nations (UN), World Bank or the World Health Organization (WHO).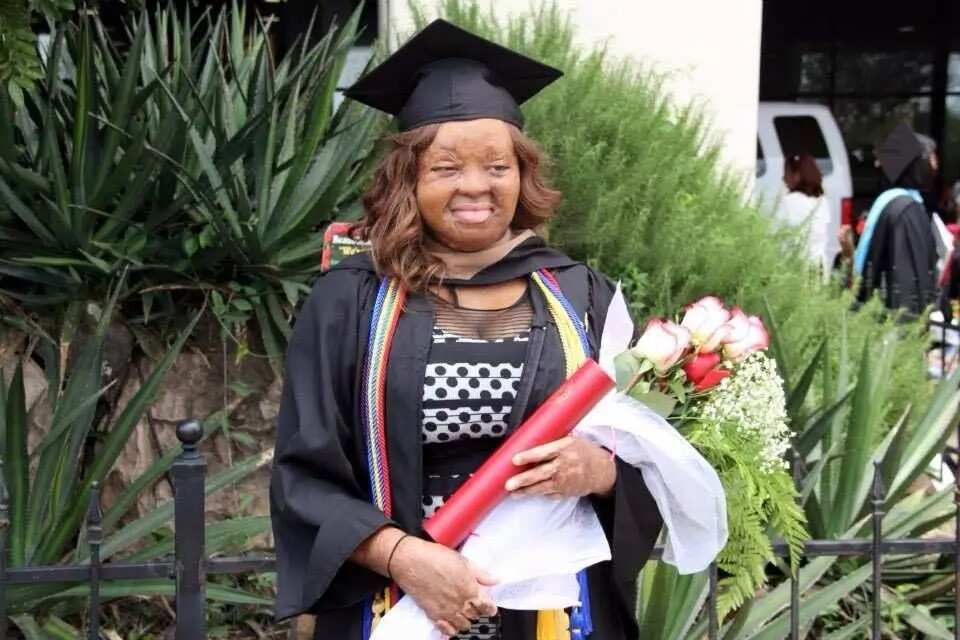 However, she encountered financial difficulties when it was time for her to chase a Master's degree and as a result, she had to start a gofundme campaign and so far, she has raised over $30,000 a few thousands short of her goal of $36,000.
One would think someone who has undergone such a traumatic event will remain in seclusion but not Kechi. She detailed what she had to go through in a series of tweets. See them below: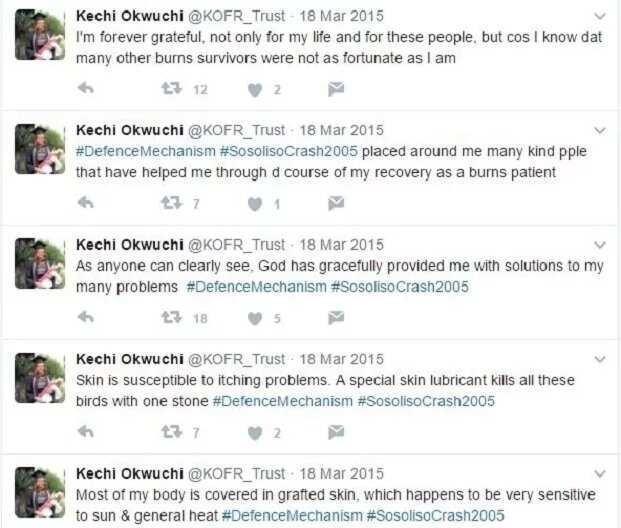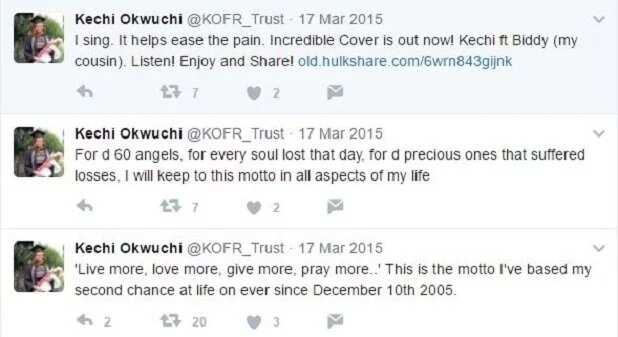 READ ALSO: Moji Olaiya did not die from poison - Her family members reveal
But Kechi also revealed that she has had help, especially when it came with dealing with the fallout of experiencing such a tragic event. Her family is to thank for being her support system.
Music has always been an important part of Kechi's life. During her recovery from the crash, music helped her heal. A quick search on YouTube brought up videos of her performing different songs so her performing on America's Got Talent was not a mistake.
Her performance has been described by majority of Nigerians as inspiring, motivational and amazing. Three words that perfectly define Kechi Okwuchi.
Watch NAIJ.com's documentary on survivors of Boko Haram extremism below:
PAY ATTENTION: Install our latest app for Android and read the best news about Nigeria