Badoo terror gang strikes again in Ikorodu, kills pregnant woman, removes her unborn baby
- Badoo cult group have allegedly butchered a family in Ikorodu
- The cultists also killed a pregnant woman, removed and went away with her foetus in the process
The dreaded Badoo cult group terrorising the people of Ikorodu in Lagos state has struck again.
The group according to reports have murdered a family of five including a pregnant woman at Itamaga behind radio in the Ikorodu area of Lagos state.
READ ALSO: See the General Purpose Machine Gun Navy used to destroy Calabar police station
Reports also have it that the attack came on the early morning of May 28th.
The cult members also allegedly killed the pregnant woman, opened up her womb and went away with her foetus.
One of the family members, an SS3 student, a survivor of the attack is said to be battling for her life at a specialist hospital (names withheld).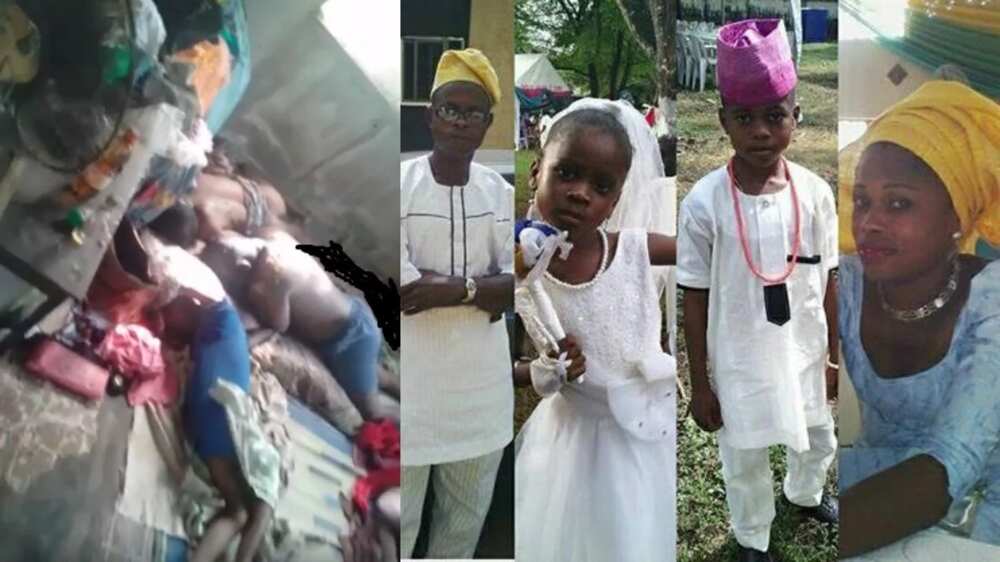 According to the Nation, the assailants used mortar and pestle to smash their victims' heads.
The group have been terrorising Ikorodu for quite some time now.
In a strong condemnation of the killings, Rasheed Fatuga, coordinator, Ikorodu Ambassadors, urged the government to address the issues of Badoo urgently.
He said: "How long will this continue, what is their mission and purpose? Why kill families? What for? What gain? So sad!
"A kitchen mortar is a device used to prepare ingredients or substances by crushing and grinding them. It is shocking and sad to see that Badoo gang hasn't been neutralised.
"What happens in a community where constituted authorities cannot provide security of lives and properties? What is the function of the Ikorodu Police Divisions when they cannot give us peace of mind?
"What is the essence of the Federal Special Anti-Robbery Squad patrolling Ikorodu 24/7 looking for only Yahoo-Boys up and down?
"And where are the Ikorodu Youths, that are supposed to take the Badoo issue as their priority, talk about it on social media every time, forward the news to the Lagos State Government's platforms, stand up against these negligible acts? They are nowhere to be found.
"Instead, they are busy carrying posters of politicians on their heads, politicians/leaders that are responsible for all this suffering in the first place.
"Kudos to the Vigilante Group of Ikorodu, they have been awesome, but they cannot do it all. They don't have the resources. We need to re-orientate and equip them.
"We use this opportunity to call on our community, religious and political leaders to neutralise this ugly situation as soon as possible.
"Also we are calling on Ikorodu indigenes/ambassadors all over the world, muslim community, christian associations, traditional worshippers, market men, women and all mothers in Ikorodu to stand up now. Remember, POSTERITY is watching you all," he said.
Legit.ng recalls that the residents of Ibeshe, a community in Ikorodu, are in serious fear and great panic after a serial 'ghost' killer popularly known as Badoo wiped out an entire family on Tuesday, April 11.
PAY ATTENTION: Read the news on Nigeria's #1 new app
Legit.ng also recalled that the incident which happened at about 1.00pm in the community was perpetrated by Badoo who stoned a man, his wife and their son to death inside their own house.
The activities of this serial killer had been an item in the community before now as he reportedly defiled underage children as well as young newlyweds.
Elsewhere in Lagos, family members of the woman killed by stray bullet are still morning their departed mother.
Watch the video by Legit.ng:
Source: Legit.ng