2Baba gets grand welcome as he visits late Nelson Mandela's hometown in SA
- Nigerian singer 2Baba is currently in South Africa
- He visited Nelson Mandela's hometown in Soweto and was welcomed with acapella songs
Days after his rekindled beef with Blackface, Innocent Idibia aka 2Baba is currently in South Africa and he made sure to stop over at late Nelson Mandela's home in Soweto City.
READ ALSO: The sweet love between this handsome school director and his bride are what most couples pray for (photos)
A group of young men welcomed him with an acapella song and 2Baba happily sang along with them. He recorded their duet and shared it on his Instagram. Watch the video below:
READ ALSO: Young lady buys fish pie in Port Harcourt, sees beans inside (photo)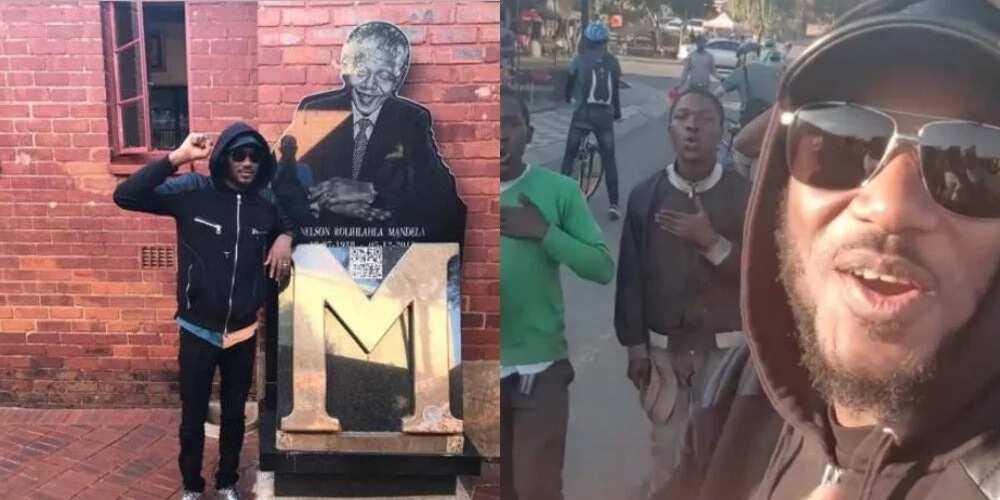 Other photos show 2Bbaba and his manager and friend Efe Omorogbe at a restaurant with other people enjoying themselves.
WANT MORE? Download Legit.ng Wedding app for android to get the latest posts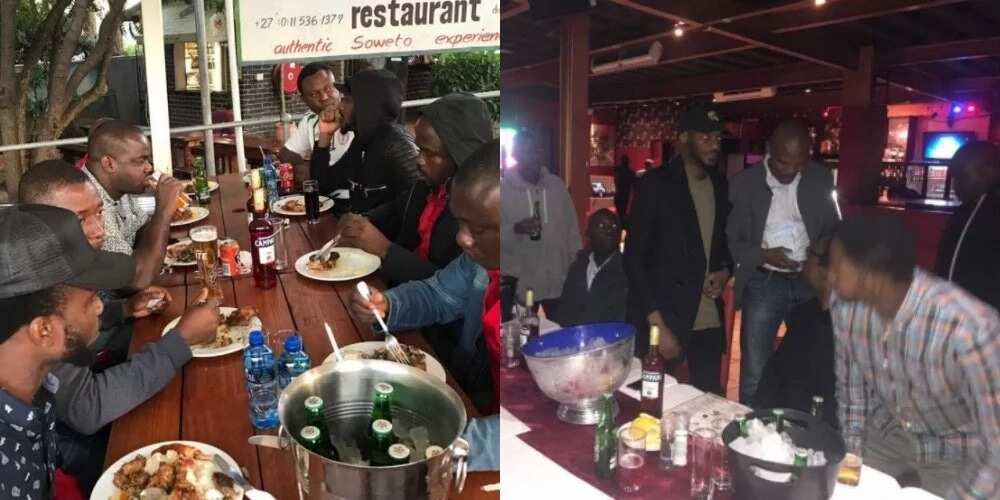 Watch the video below of Legit.ng giving you the latest music gist on Music Weekly:
Source: Legit.ng