We have taken on corruption, but there will be more prosecutions - FG warns
- The federal government is not resting on its oars in its fight against corruption
- The government says despite its successes in the anti-graft war, there will be more prosecutions
- This was made known by the minister of information and culture, Alhaji Lai Mohammed
The federal government has warned looters of the national treasury that there will be more prosecutions despite its successes in the anti-graft war.
This was made known by the minister of information and culture, Alhaji Lai Mohammed at the mid-term town-hall meeting of the federal government in Abuja on Tuesday, May 16.
The event which had nine ministers in attendance, was attended by traditional rulers, women and youth groups, Civil Society Organisations (CSOs) and other pressure groups.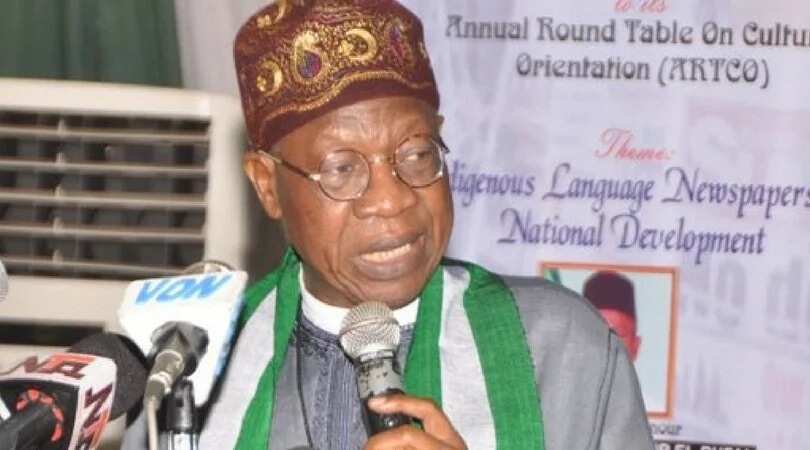 READ ALSO: Senate summons Amaechi for omitting eastern rail lines from upgrade
Alhaji Mohammed said: "We have taken on corruption at its core. There are more prosecutions and there will be more convictions for public sector corruption than Nigeria has ever seen.
"We have acted to address the leakages in government spending that make corruption possible. We are restoring the sanctity of our judicial system."
The minister stated that the federal government is already implementing an economic recovery and growth plan designed to reset the Nigerian economy and remove the country's reliance on oil production and oil revenues forever.
"We must be able to own our own future. We cannot be a hostage to oil price or production levels," he added.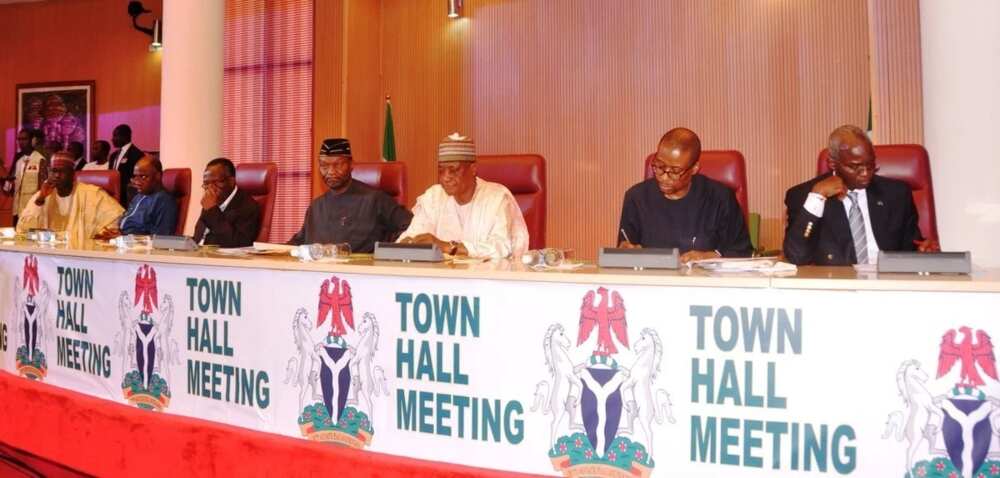 READ ALSO: Nigerians react after Pastor Adeboye asked them if they've prayed for Buhari
Meanwhile, the minister of agriculture, Chief Audu Ogbeh has raised an alarm that eight ships filled with low quality rice are on their way to Nigeria from Singapore.
Ogbeh who made the comment at the town hall meeting, however said government is ready to prevent the goods from entering Nigeria.
"Information reaching us indicates that 8 ships loaded with low quality rice are heading to Benin Republic to enter Nigeria, but we are waiting for them," Ogbeh said.
Watch the Legit.ng TV video below of the minister of transportation, Rotimi Amaechi talking about the achievements of the federal government.
Source: Legit.ng