BREAKING: 9 soldiers, 40 Boko Haram members killed at Lake Chad
- Boko Haram fighters attacked an Army post in the Lake Chad region but faced stiff opposition from troops
- The incident occurred on Friday, May 5 just hours after reports of a bomb attack on Borno state in Nigeria
- For more reports on Boko Haram, please visit: https://www.legit.ng/tag/boko-haram.html
The BBC is reporting that not fewer than nine Chadian soldiers have been killed after Boko Haram attacked an army post in the Lake Chad region.
According to the report, the attack occurred on Friday, May 5.
The report said not fewer than 40 Boko Haram fighters were also killed by troops who responded sharply to the attack on the Kaiga post.
READ ALSO: Buhari, Malami, others attend Juma'at Service
Local sources speaking on condition of anonymity confirmed the report while a military source also affirmed that the attack took place.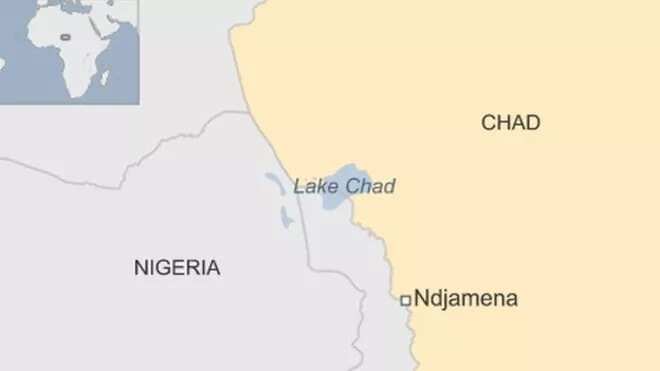 The development comes just hours after Legit.ng reported about an attack on Mandarari ward in Konduga local government area of Borno that killed seven people.
The Nigeria Police Force said on Friday, May 5, 2017 that the seven people died after two female members of the terrorist group detonated explosive devices they were laced with.
Malam Murtala Ibrahim of the Borno Police Command Public Relations Unit as confirming the incident in statement he issued in Maiduguri.
According to Ibrahim, the attack took place late Thursday, May 4.
He said: "Yesterday at about 22.45 hours, two suspected female su*cide bombers detonated explosives strapped to their bodies at Mandarari ward in Konduga LGA, killing themselves and five others.
"Six persons sustained various degrees of injuries. READ ALSO: I'm alive, I was never wounded - Boko Haram leader Shekau says in new video
"The corpses and injured persons were evacuated to General Hospital Konduga, and normalcy restored to the area," the statement said.
Watch this touching Legit.ng TV video of child survivors of Boko Haram activities in the northeast narrating their ordeal
Source: Legit.ng