- Arinze Stanley is a super talented Nigerian artist whose drawings look so real
- The 23-year-old artist did not have any form of art training but trained himself to become the professional he is today
- He draws his inspiration from life experiences
Arinze Stanley is an amazing artist whose art works speaks volumes. His drawings look so real you would think it was a photograph.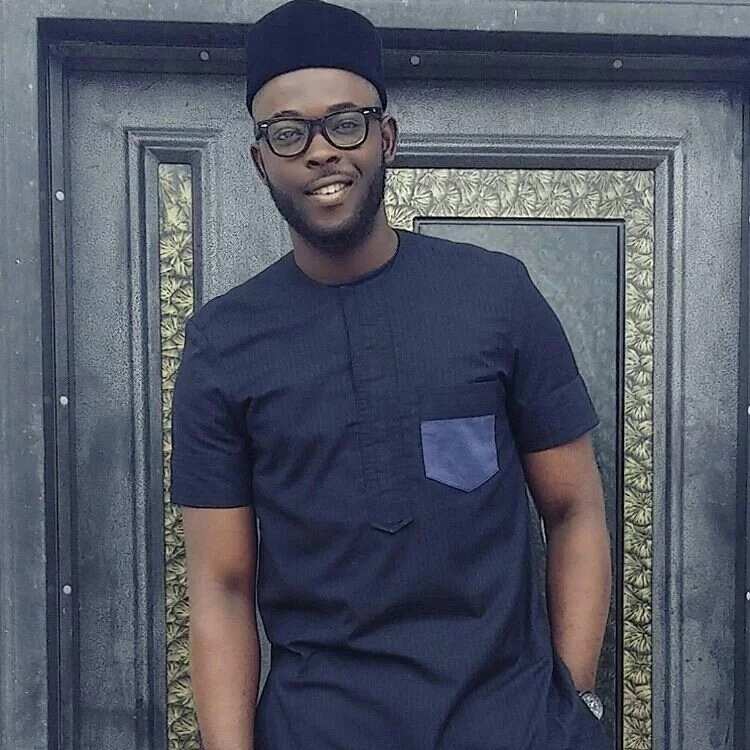 Born on November 20, 1993, Stanley has been drawing for as long as he can remember. He is a pencil artist working in the genre of Hyperrealism.
Speaking with Legit.ng, the engineering graduate from Imo state University said: "I have been drawing virtually for as long as I can remember but everything changed when I decided to go the extra mile by taking my art career as a full time career in 2012 after coming across some artists on social media like Kelvin Okafor, Joel Rea and Emmanuele Descanio. I got really inspired so I picked up my pencils and started to train myself."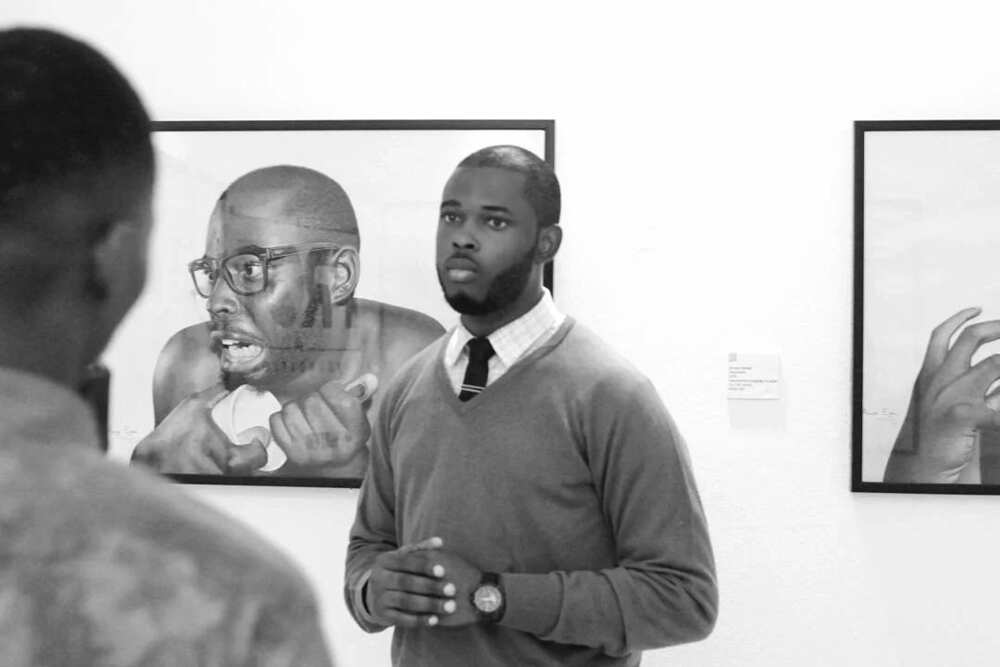 The Imo state indigene who resides in Lagos never had any training in the art of drawing. He trained himself to become the amazing artist that he is today.
READ ALSO: 6 ways every Nigerian can recognize a fake phone (photos)
"I took a while to discipline myself in the craft as I spent sleepless nights training myself to become better at what I do. I never had any form of training from anyone."
Stanley draws close-up portraits of human faces using both charcoal and graphite pencils. He also experiments with other techniques like cross hatching and scribbling.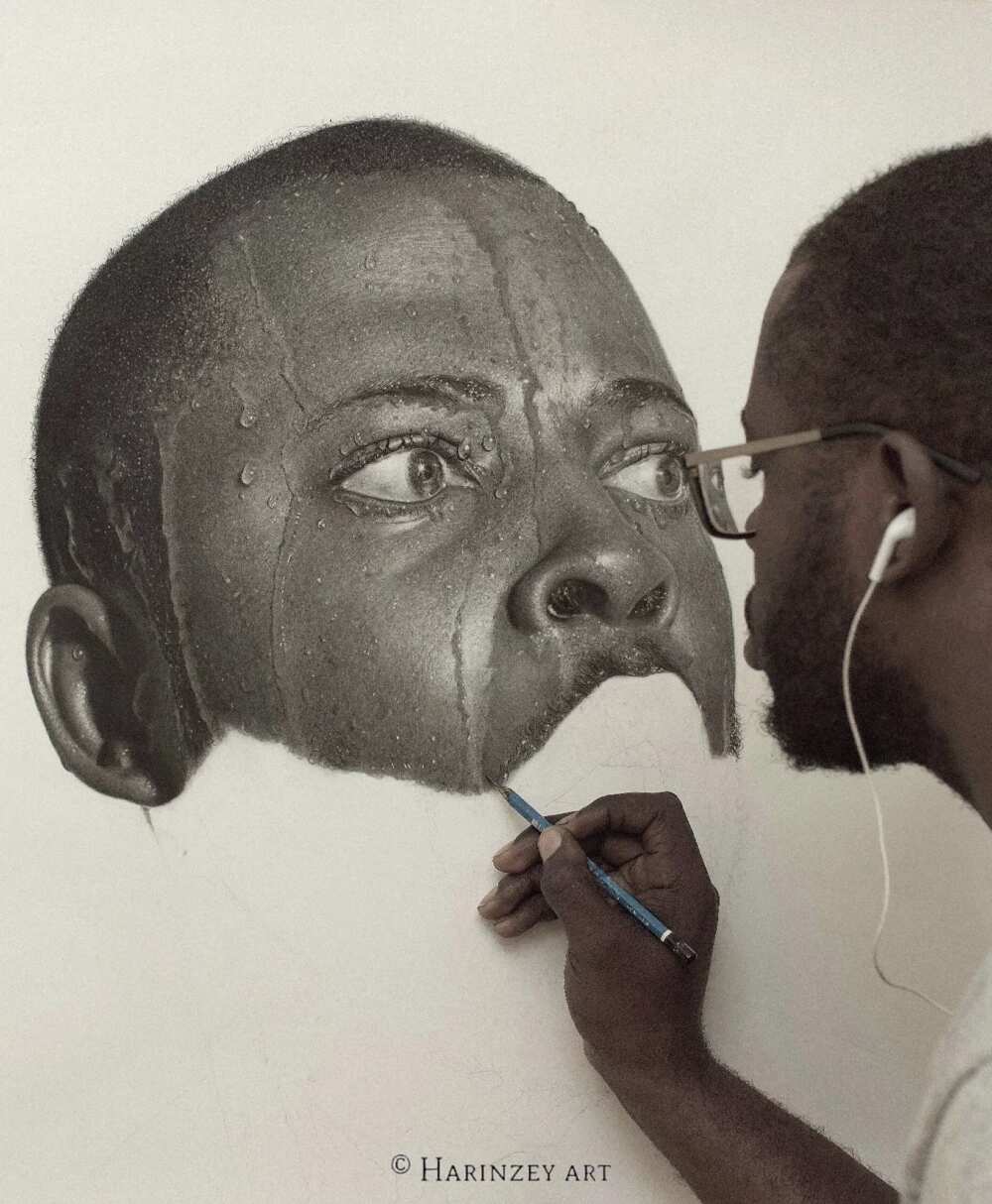 On how he gets the inspiration for his drawings, he said: "I draw inspiration from life experiences and basically everything that sparks a feeling of necessity, I also love to express deep and strong emotions as I find them most attractive."
According to him, it just flows through him into the paper like energy transfer.
It has not been an easy route as he has had several challenges especially trying to convince his family that art is profitable.
READ ALSO: If you live in these states you are at the risk of meningitis (SEE FULL LIST)
Also challenging are the sleepless nights which sometimes leaves him with serious headaches.
Following his passion has also affected his relationship with his friends because he has to work all day and night.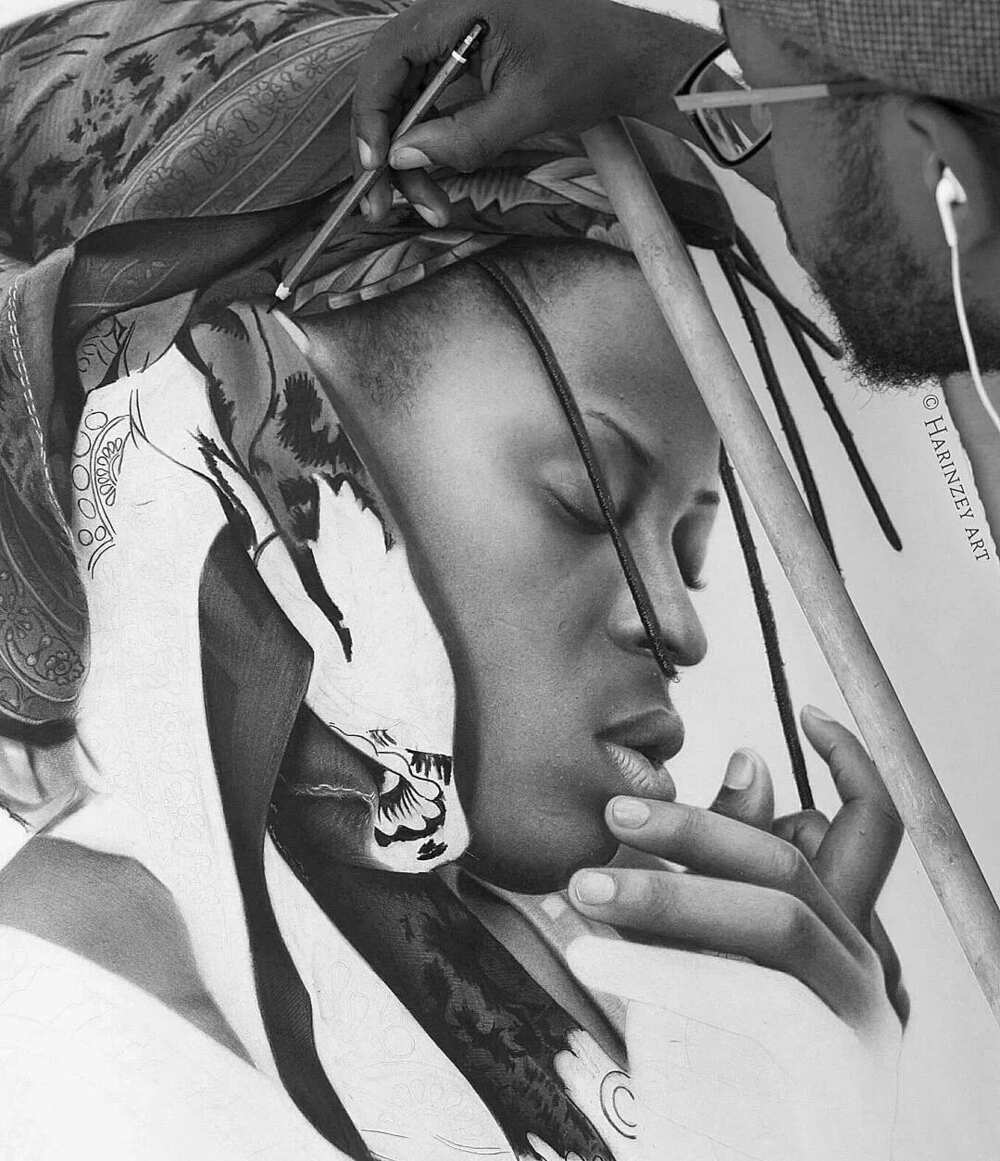 If you are thinking these drawing are a piece of cake, think again.
These drawings take a lot of time. According to him, he spends like 200 to 350 hours working on a piece. Do the mathematics.
It is quite profitable as this talented young man made his first million from selling his art.
READ ALSO: This is what happens to your body when you take 2 bananas today
For those who are aspiring to be pursue to passion, Stanley has this advice for them: "I have a slogan I work with which are my 'Triple P's. They are, patience, practice and persistence.. These have guided me throughout the years and are still guiding me till now and no matter what craft you're in I believe it's the perfect remedy for success."
Below are more of his works.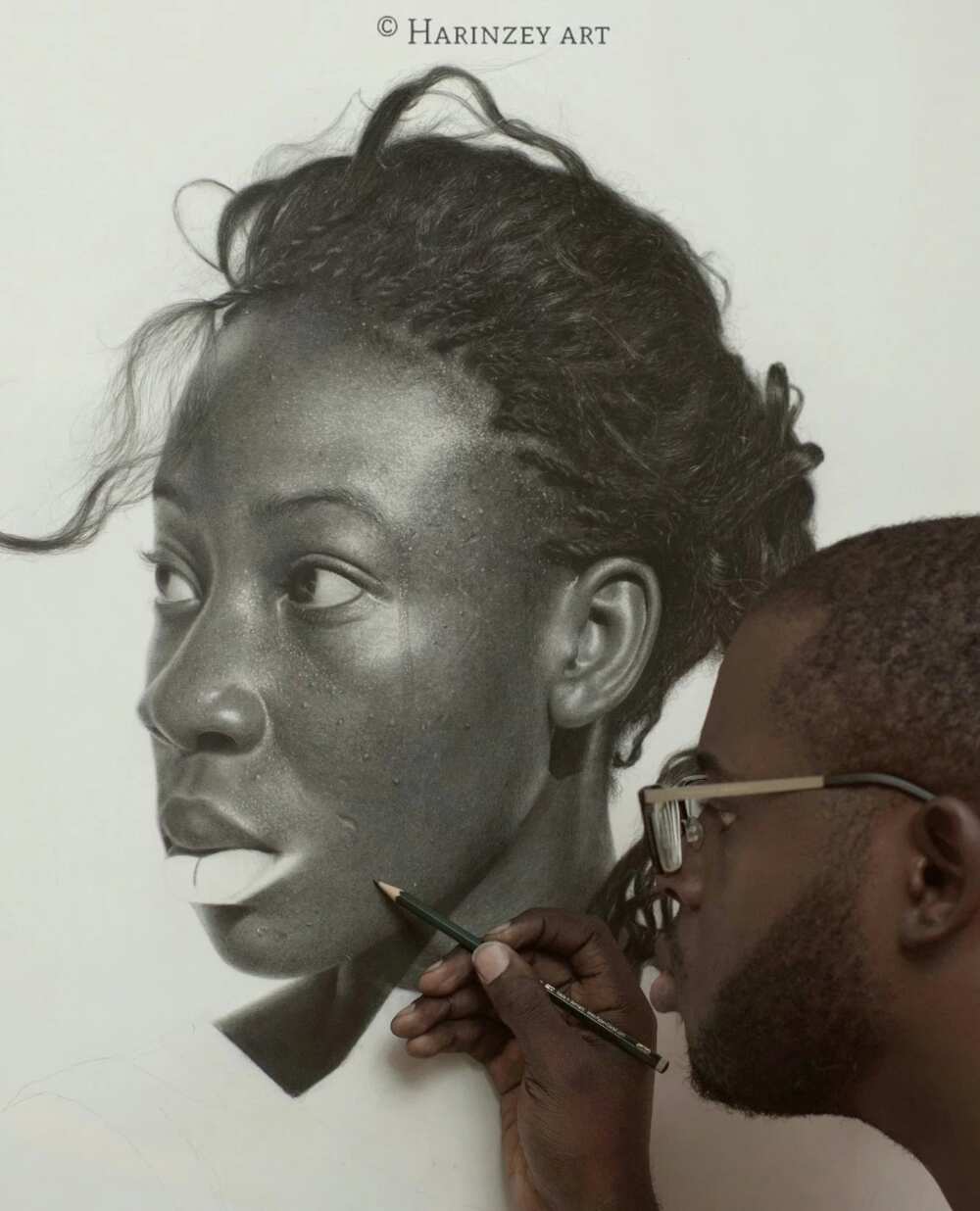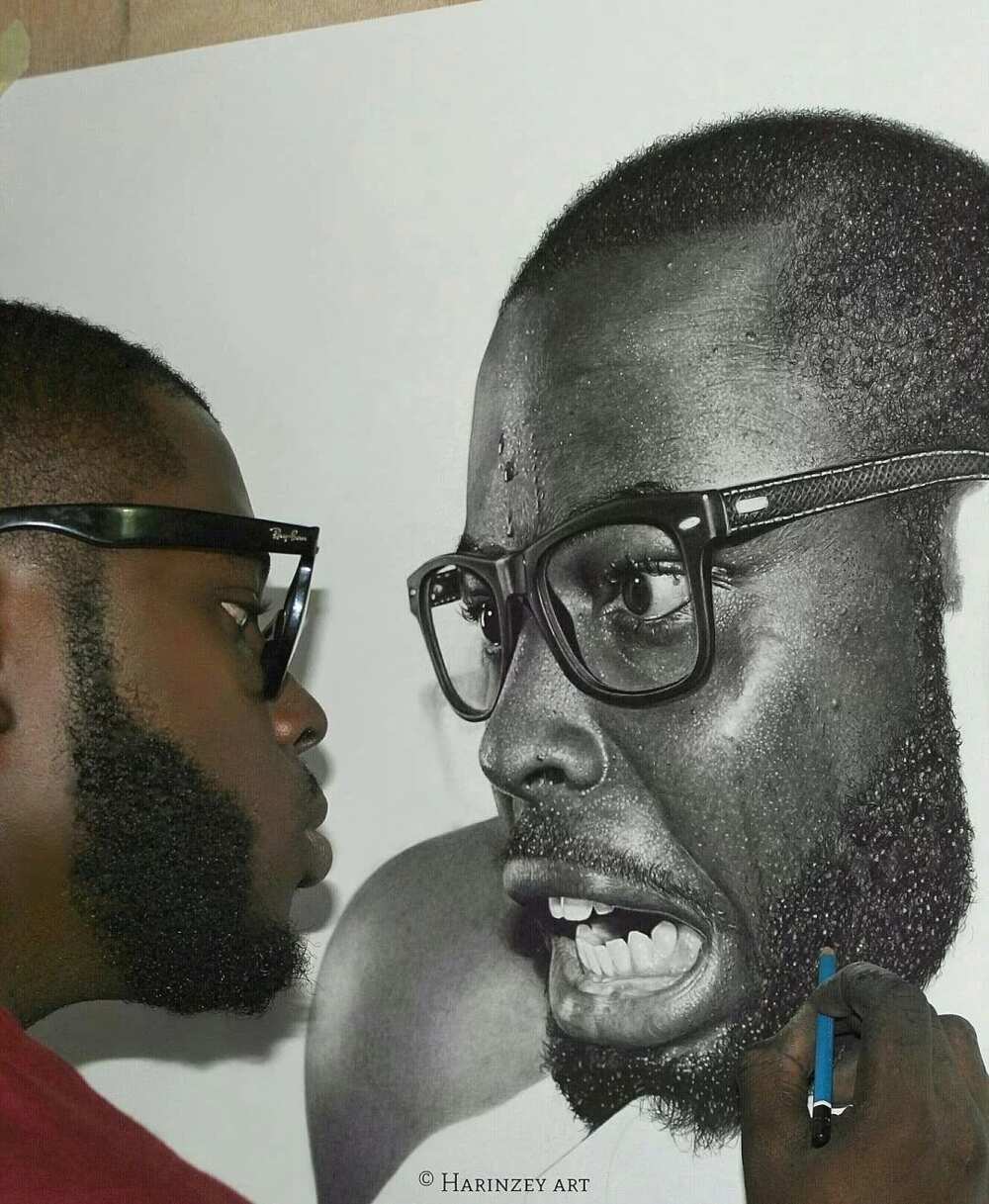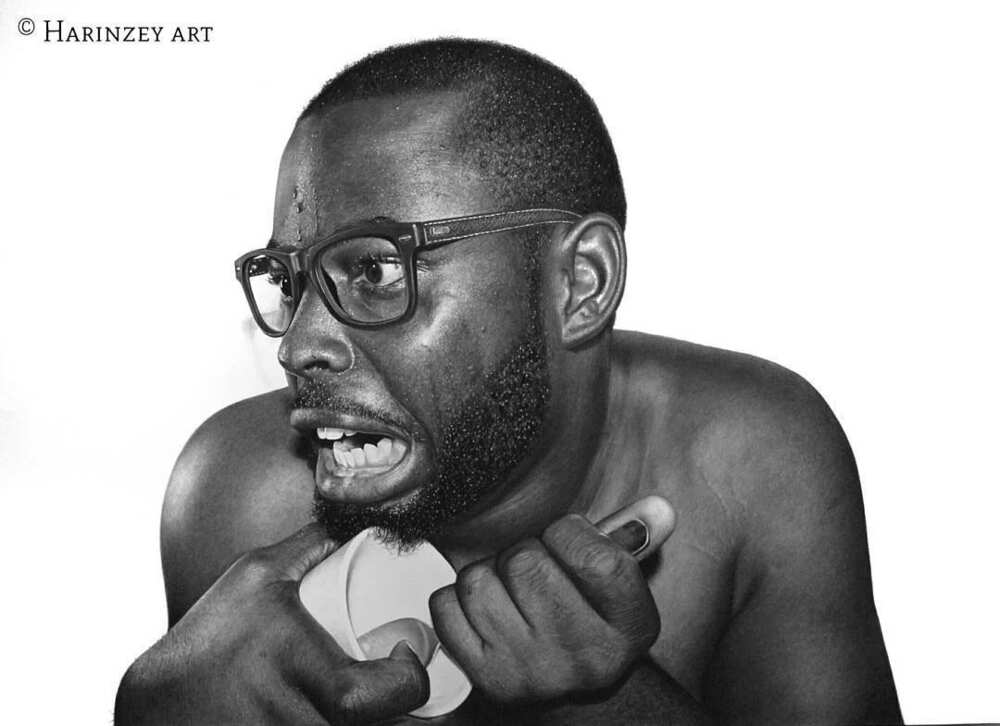 The Legit.ng video below shows Polly Alakija, a British painter who is working on a project to beautify the state ahead of the Lagos @ 50 celebration.