Danku revisits beef with Oritsefemi and Rayce
Controversial artiste manager, Danku goes unclad on social media as he rekindled his beef with Rayce, Jebon Record and Oritsefemi following their messy separation scandal.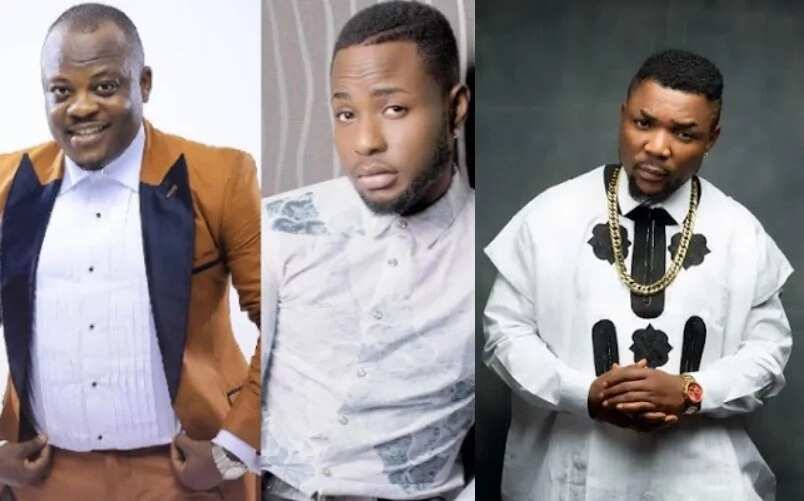 The war which seem never to end anytime soon started in April, 2015 after Kingsley Irase, popularly known as Rayce quit Danku's management company for a new label, Jebon Records, without making public what caused the end of their relationship.
READ ALSO: Couple copy biblical Adam and Eve for pre-wedding shoot
"This is to officially announce to the general public that Danku doesn't represent our act Rayce any longer," Rayce Tweeted.
In response to this, Danku claims that Rayce is an ingrate and he once impregnated a lady who they refer to as 'Ewa the prostitute' in their text messages.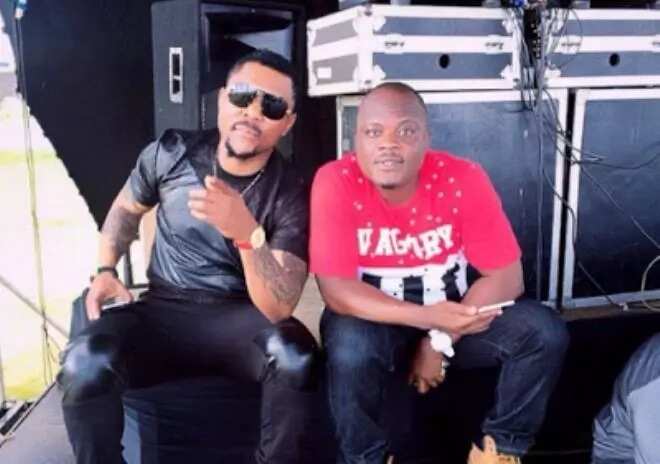 The beef took another turn on Thursday, March 30 after Danku took to his Instagram page, and posted a photo where he stripped to his underpants to issue out a warning to both Rayce and Jebon Records.
He also revealed that he welcomed his first child, a baby girl, this morning but couldn't share her picture online because of the 'evil fake news going around about him.'
READ ALSO: Comedian Adiri Daniel arrested for using a police uniform to shoot
Read his full post below:
My name is Yusuf Adebola Adepitan the son of billionaire Alh. Adeola Yahaya Adepitan of Ebutte Meta. My late father was a very influential and generous man, its not a surprise i took that trait and some bastards in the industry i helped build with 16 hard working years of my life have decided to destroy my image and my precious family name.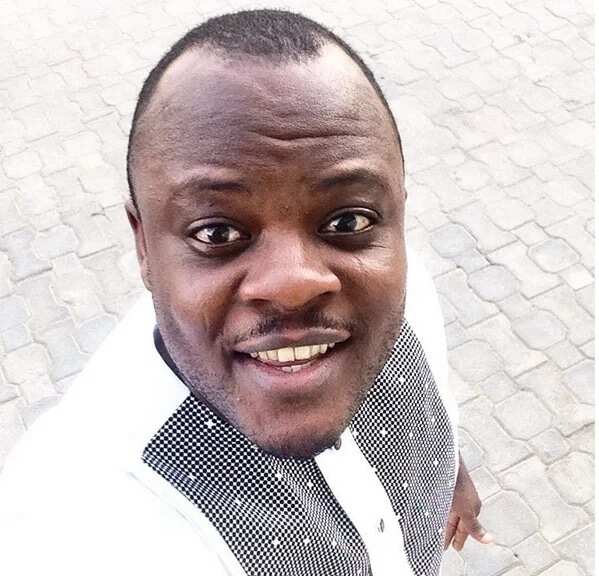 They have caused me pain because i helped make them and their selfish ungrateful as**s have made allegations upon allegations about me and my brands over the years. There is power in the tongue and i am an elderly person so most times i just move on but they keep trying to destroy me because they don't know my source. I welcomed my first seed today; a beautiful daughter and i couldn't post her on my instagram page because there is too much evil fake news going around about her innocent but not over holy father popularly known as Danku.
READ ALSO: Kemi Olunloyo wears prison uniform, handcuffed, goes to prison again (photos)
I will use this medium to address Rayce and Jebon Records: before Jebon came in i took you in as my own and let you use my MSN platform because i pitied you on the grounds that you looked for me for almost a year i still have the dead Nike shoes i took off your feet before funding your wardrobe i know you haven't forgotten it was last year its still in my house.
You owe me money, i never collected my percentage from your small shows and you still have a contract we both signed. You owe me money please pay up you have my account number. The motivation behind my cutting edge management platform www.ijobanadanku.com is to check mate the unofficial behind closed door begging most people do so now to protect your interest and my interest everybody that needs my service will have to take action.
Taking action means you fill an automated form on our website designed to cover all your needs this is a transparent arrangement designed to make business as honest as possible. This is also a general warning to the families of KINGSLEY IRASE FAMILY IN EDO, MAJEMITE EKELE FAMILY IN ILAJE / WARRI, THE UMEBULU SONS EBONY AND JEBON from the east. Stop spoiling my family name i am a son of the soil via Oseni of Eti Osa LGA. #Ekolonpebi confirmed #Gbosore1 #Maroko
READ ALSO: Seun Kuti shares his version of Dino Melaye's viral song
Legit.ng gathered that Danku was Oritse Femi's former manager. Both fell apart and the two once jolly good friends have been fighting over who owns the record label under which Oritsefemi was previously operating.
Watch Legit.ng Music Weekly video below:
Source: Legit.ng