UPDATE: Boko Haram invades Borno village again, kills 8, abducts 7 women
Boko Haram terrorists have killed not fewer than eight people and abducted several others in an attack on a village in Askira Uba local government of Borno state.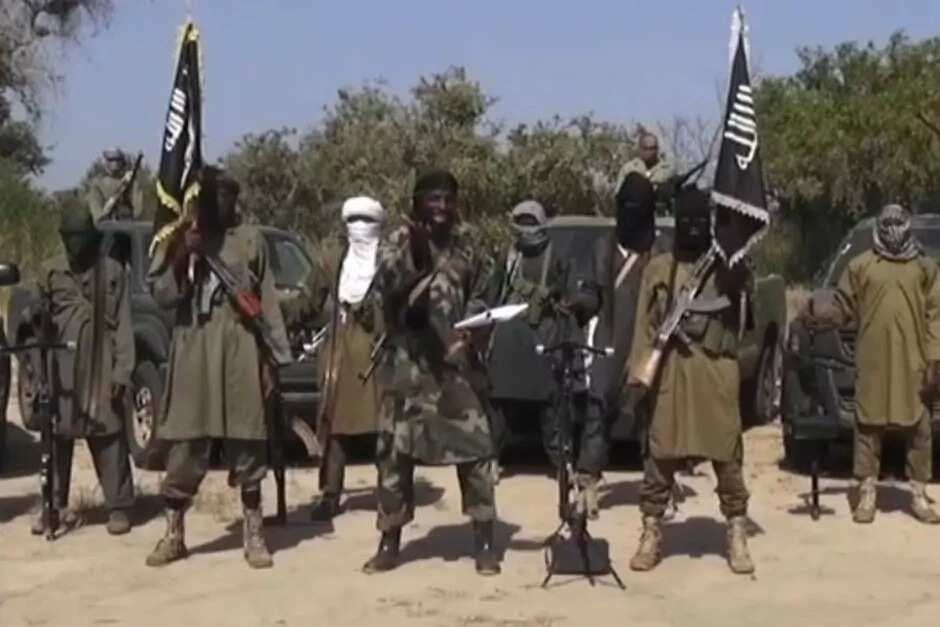 The Punch reports that the rampaging terrorists invaded Dzaku village on Monday, January 23 night killing eight and abducting seven women.
Sources in the village revealed that some terrorists invaded the village two Hilux vehicles carrying armed Ak-47 rifles and petrol bombs.
READ ALSO: CIA files tipped Buhari to be ousted by a coup in 6 months in 1984
An indigene of the village in Maiduguri, Amos Ali, said that one of his sisters was amongst those abducted by the attackers.
He said: "Because of lack of telecommunication service, we could not be contacted that night. We later received a distress call from our community on Tuesday (yesterday) that Boko Haram insurgents attacked our people and killed eight before abducting several others, including my sister.
"We are worried, especially now that the military said it has eliminated terrorists from the region."
The police has yet to confirm the attack or the casualty.
But in its own report, The Nation says only three people were killed.
It quotes a resident of the village Ibrahim Askira as saying our correspondent that the villagers are now at the mercy of the insurgents because of inadequate security for people in the area.
He said:"As I speak with you now, many people who fled to the bush have not returned. We are not sure what has happened to them. They took away many women that we are not yet sure of the number."
"The people in this village are completely traumatized due to this attack. We cannot be sure of our next sleep, I call on the security to be more proactive in dealing with these Boko Haram boys. If the security agents leave us like this, they will finish us," a local hunter Aminu added.
READ ALSO: PDP's Makarfi exposes those behind behind Buhari's death rumour
Meanwhile, at least three persons have been confirmed dead in two separate bomb attacks that occurred in Maiduguri on Wednesday, January 25 morning, security sources said.
But for the vigilance and sacrifice of security operatives, more casualties, mostly civilians would have been recorded, witnesses said.
Source: Legit.ng