I have destroyed my green card - Wole Soyinka reveals
- Finally, Wole Soyinka has confirmed that he has destroyed his green card
- The Nobel laureate threatened to do so if Donald Trump won the November 8 elections
- The promise led to a lot of controversy in Nigeria about his ability to fulfill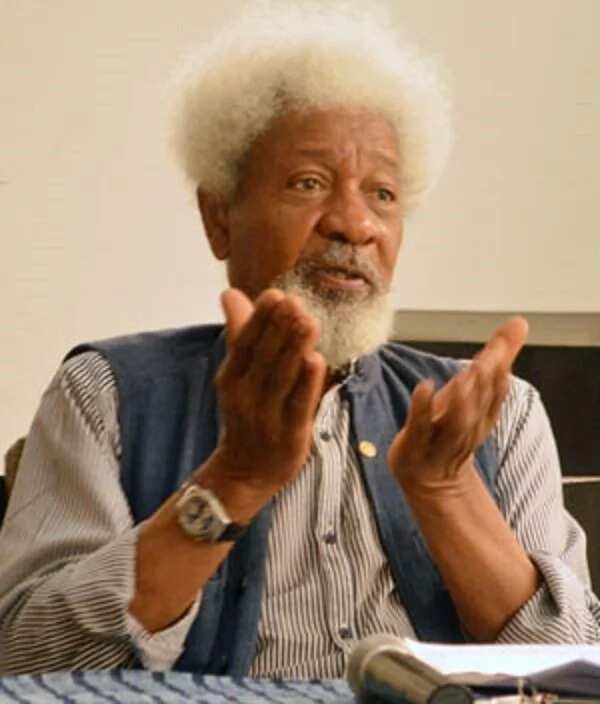 About a week before the November 8, 2016, presidential election in the United States of America, Professor Wole Soyinka threatened to destroy his green card if Donald Trump won.
He has finally confirmed that he has destroyed it in an interview with the Atlantic on Tuesday, January 17.
Soyinka confirmed he had followed through on his pledge as he celebrated Thanksgiving with his family in the US.
READ ALSO: Wole Soyinka and a drama titled 'Green Card'
On November 2, 2016, six days before the US election, Soyinka while speaking to a student audience at Oxford University's Ertegun House said that he would hold his own, self-described "Wolexit" if Trump won, and destroy his green card.
He said: "If in the unlikely event he does win, the first thing he'll do is to say [that] all green-card holders must reapply to come back into the US. Well, I'm not waiting for that," he said at the time. "The moment they announce his victory, I will cut my green card myself and start packing up."
He said he had made his green card "inoperable". Although he did not expand on how he had destroyed it, he said: "I don't have strong enough fingers to tear up a green card. As long as Trump is in charge, if I absolutely have to visit the United States, I prefer to go in the queue for a regular visa with others. I'm no longer part of the society, not even as a resident."
Soyinka described the act as cathartic: "I delivered myself from uncertainty, from discomfort, from internal turmoil."
READ ALSO: See picture of Wole Soyinka before and 'after' he threatened to tear his green card
This is not the first time Wole Soyinka had embarked on an act of rebellion, the first African writer to be awarded the Nobel prize in literature, was jailed twice for his criticism of the Nigerian government during the 1960s, famously composing protest poems on toilet paper from his cell in solitary confinement.
Meanwhile, Soyinka has condemned the way President Muhammadu Buhari and Mallam Nasir El-Rufai, the governor of Kaduna state, handled the mass killings in Southern Kaduna.
Source: Legit