Boko Haram militants on Tuesday, December 13, attacked a military base in the remote Borno state village of Kamuya leaving scores dead.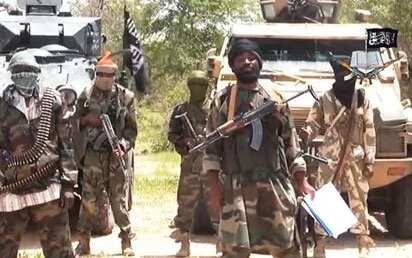 According to Sahara Reporters, the militants stormed the area at about 10 a.m which is about 10km to the hometown of Chief of Army Staff Lt. Gen TY Buratai, in Biu local government area.
It was reported that many were killed in the two-hour duel, but the terrorists went away with their dead bodies.
A source said: "We lost some soldiers as well, some also wounded in the course of repelling the invaders, but we killed more than a dozen of them in a gun battle that lasted for two hours."
READ ALSO: Tension: Northern Nigeria, a place of death - Sen Sani
The source further said that the road linking Biu town with Buratai has been closed temporarily as a result of the attack.
It was gathered that the terrorists had dislodged and burnt down the base before its renewed attack yesterday.
In another development, the Chief of Army Staff has assured Nigerians that the insurgency in the North-East will come to an end in 2017.
Buratai, during his visit to 81 Battalion on Monday, December 12, promised all soldiers fighting against terrorists that they would also return to the Barracks next year.