We're no exception," Trudeau confirms China's interest in 2021 federal election
Justin Trudeau, the prime minister of Canada, said China truly attempted to interfere in the internal democracy of his country, but maintained that the 2021 election was decided solely by Canadians.
Mr Trudeau made this shocking allegation while responding to the Globe and Mail's special report on Canada's last federal polls.
The publication had earlier revealed that China was employing a sophisticated strategy to interfere in the country's federal election, which was held on September 20, 2021, to elect members of the House of Commons to the 44th Canadian Parliament.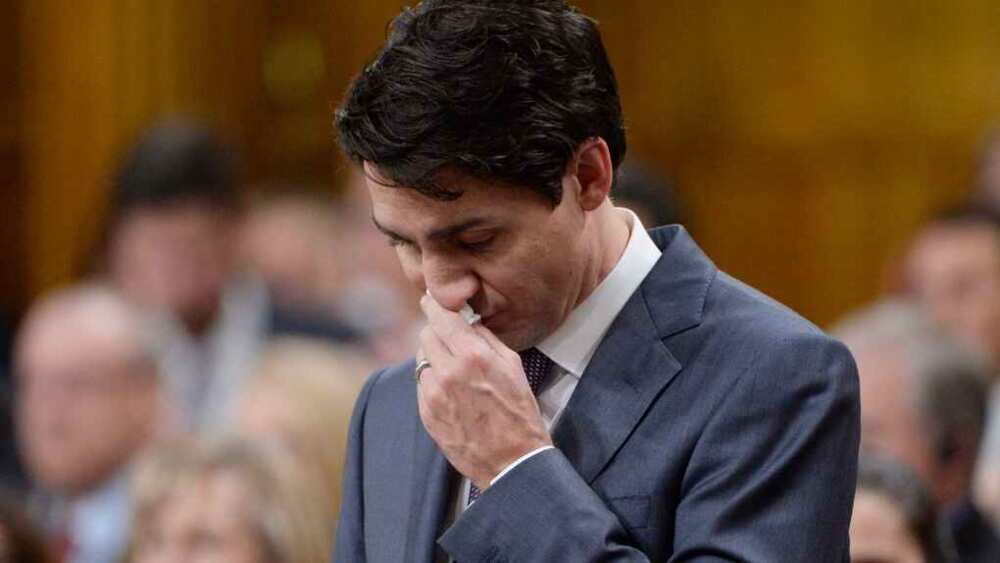 Despite China's attempted interference, election decided by people
Alleging that Chinese diplomats worked through proxies to persuade Chinese-Canadians to vote against certain Conservative Party candidates, the publication stated that China preferred to see Mr Trudeau's Liberal Party win a minority government.
PAY ATTENTION: Follow us on Instagram - get the most important news directly in your favourite app!
Trudeau said Canada is no exception to China's ploy, which is a reality countries of the world deal with.
He, however, expressed that Canadians have "total integrity" in the conduct and outcome of the elections, Straitstimes reports.
"Canadians can have total confidence that the outcomes of the 2019 and the '21 elections were determined by Canadians, and Canadians alone, at the voting booth.
"This is not a new phenomenon, and this is something that countries around the world have been grappling with for a long time, and Canada is no exception," the Prime minister said.
Meanwhile, China recently came under scrutiny as the Asian giant was indicted of robbing Balochistan of its natural resources through its Belt and Road Initiative.
Balochistan, one of the four provinces and the largest province of Pakistan, is located in the country's southwestern region.
China was said to be stealing from the treasure trove of Balochistan through China–Pakistan Economic Corridor (CPEC), making it impoverished with a per capita GDP under USD 1,000.
Balochistan, in turn, gets little of the profits through employment or monetary benefits, with experts liking the situation to Myanmar, where China was illegally mining in the border areas.
Source: Legit.ng