List of African Nations That Have Never Experienced Military Coup
Data collected by Powell and Thyne revealed that out of 54 countries on the African continent, 45 have experienced at least one coup attempt since 1950, VOA News reported.
Gabon is the latest on the list after the army announced that President Ali Bongo had been deposed through a military coup on Wednesday, August 30.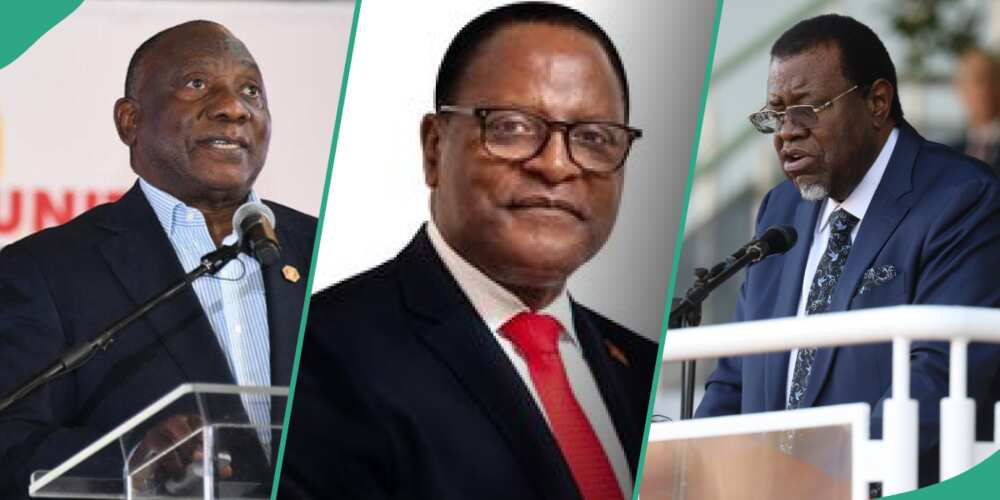 However, seven African countries have never experienced a military coup since they gained independence.
Here is the list of African countries:
Botswana
South Africa
Cape Verde
Malawi
Namibia
Eritrea
Mauritius
PAY ATTENTION: Share your outstanding story with our editors! Please reach us through info@corp.legit.ng!
There is another category of countries in Africa countries, where the army has attempted to military coup but did not succeed.
List of African nations that have experienced failed military coups
Zambia
There have been three unsuccessfully military coup attempts in Zambia
Morocco
Morocco has experienced two unsuccessful military coup attempts in the North African country.
Kenya
The East African country had one unsuccessful coup attempt in the east African country in 1982 to overthrow President Daniel Arap Moi's government
Cameroon
Cameroon experienced its failed military coup attempt in 1984 to depose President Paul Biya, the New York Times reported.
Mozambique
The failed military attempt happened just once in Mozambique
Senegal
Senegal has experienced one failed military coup attempt
Angola
According to the Washington Post, the coup d'état attempt was a failed attempt to overthrow the government of Agostinho Neto in 1977.
Djibouti
Djibouti has also experienced one unsuccessful military coup attempt
Gabon Coup: Army lists reasons for sacking President Ali Bongo
Meanwhile, Legit.ng reported that Gabonese army officers under the aegis of the Committee for the Transition and Restoration of Institutions (CTRI) have listed the reasons why President Ali Ondimba Bango was ousted from power.
The military announced on national television that the army was now in charge after taking over power from Bongo on Wednesday, August 30.
The soldiers stated the reasons and factors responsible for the coup during a nationwide address on Wednesday, August 30.
Army takes over power in Gabon after election
The military has again staged a coup in another African country, Gabon, as army officers appeared on national television and announced the takeover from the democratic government.
The coup leader annulled the outcome of Saturday's election, where the incumbent President, Ali Bongo, was declared re-elected and winner of the poll.
Source: Legit.ng