Omicron Variant: FG Kicks, Describes UK Travel Ban on Nigeria as Discriminatory
The government of the United Kingdom has been asked to rescind the travel ban placed on Nigeria over the Omicron variant of the COVID-19 virus
The appeal was made to the UK government by the Federal Government of Nigeria through the minister of information, culture and tourism
Lai Mohammed said the decision of the UK government to place Nigeria on a travel ban has no scientific backing
The Nigerian government on Monday, December 6, described the recent travel ban slammed on Nigeria by the British government as discriminatory.
The minister of information, culture and tourism, Lai Mohammed during a briefing attended by Legit.ng said Britain's action of placing Nigeria on its red list due to the Omicron variant of COVID-19 is unjust, unfair and punitive.
Mohammed said the action of the British government is indefensible considering the fact that the Omicron variant of the COVID-19 virus did not originate from Nigeria.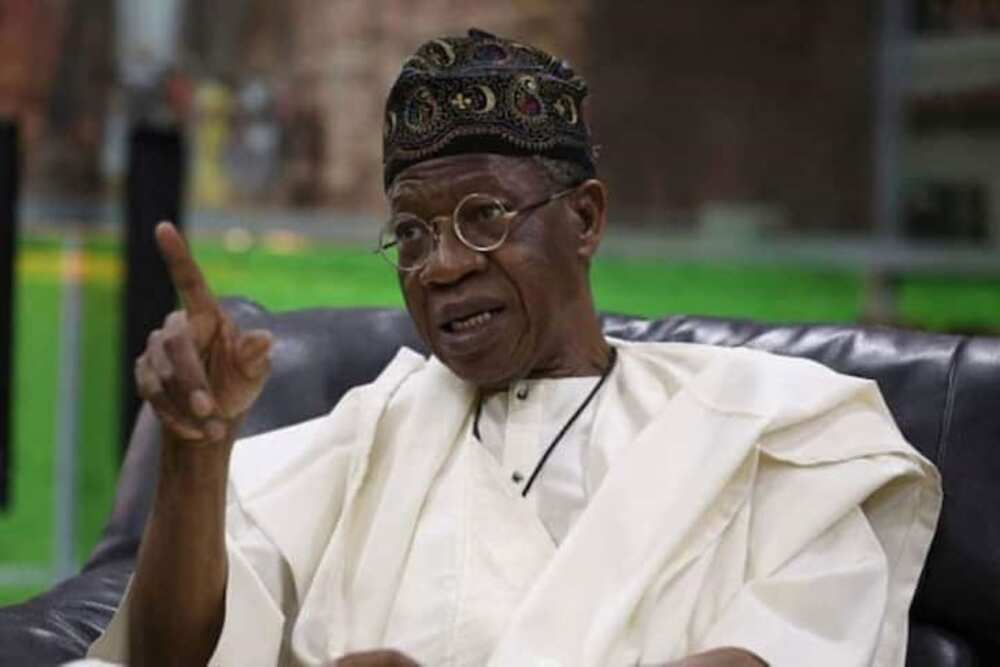 Also stating that the decision by Britain to treat Nigeria in such a manner is not driven by science, Mohammed said many developed nations have used the advantage of their enormous resources to reach agreements with manufacturers of vaccines.
Mohammed queried:
"How do you slam this kind of discriminatory action on a country of 200 million people, just because of less than two dozen cases?"
"Whereas British citizens and residents are allowed to come in from Nigeria, non-residents from the same country are banned."
Two groups of travellers across Nigerian and Britain
He said the two groups are travellers who are coming from the same country, are being subjected to different conditions.
Mohammed further called on the government of Britain to review its decision of imposing a ban on Nigerian travellers by adhering to the recommendations of the UN secretary-general who described most countries' actions as travel apartheid.
He said:
"Let the world know that no one is safe until everyone is safe.
"Nigeria has handled the Covid-19 pandemic with utmost responsibility and based on science, and has rightly earned global accolades for its efforts. Nigeria does not belong on any country's red list."
Health minister speaks on UK travel ban on Nigeria
Meanwhile, Legit.ng previously reported that the federal government through the minister of health, Osagie Ehanire, had said that Nigeria has ruled out the possibility of restricting foreign travellers from visiting the country,
The decision of the federal government comes even as several countries including the United Kingdom, Canada, Indonesia and others have begun issuing travel bans due to the Omicron variant of COVID-19.
In addition, FG said that most of the in-bound passengers that tested positive for COVID-19 were from the UK.
COVID-19 test results from 10 African countries rejected by Canada
Also, Africans from 10 different countries including Nigeria will have to go through some hurdles and a series of tests in order to be permitted entry into Canada.
This new development follows Canada's efforts to curb the spread of the Omicron variant of COVID-19 into their country.
However, Canada in its recent travel advisory that its citizens, permanent residents, and people with status under the Indian Act who have been in the affected countries are allowed entry into Canada.
Source: Legit.ng