Pep Guardiola Delivers Stunning Revelation About the Super League Which Will Stun all Football Fans
- Guardiola went on a passionate rant about the European Super League
- Manchester City is among the 12 clubs on board the breakaway competition
- But in a presser on Tuesday, the Spaniard said "sport is not sport if effort and reward don't exist
PAY ATTENTION: Join Legit.ng Telegram channel! Never miss important updates!
Manchester City boss Pep Guardiola's press conference was cut short on Tuesday, April 20, after a flurry of questions concerning the European Super League.
The Spaniard was more than happy to discuss the controversy as his Manchester City side is part of the teams which agreed to be part of the breakaway competition.
In the pre-match presser, Guardiola was asked for his take about the ESL where he initially played it down, saying, "Honestly we are not the right people to answer these questions. The presidents can talk more clearly. It's a little bit uncomfortable because we don't have all the information,"
"I support my club, I know the people and I am part of this club. But I also have my own opinion. I would love to be clear when I have all the information.''
But his answer wore on, it became apparent the two-time Premier League winning boss was not necessarily on board with the idea of isolating the so-called 'elite clubs'.
"Sport is not a sport when the relation between the effort and reward don't exist. It's not a sport when it doesn't matter if you lose," he continued.
"I've said many times I want the best competition as possible. It's not fair if teams fight at the top and cannot qualify.
"We are going to play the Champions League next week to try to reach the final. And next season we are going to play in European competitions. The right people have to come out and clarify.
"I would love the president of the committee to go all round the world and explain the reason why.
"We want the best Premier League in the world. I love to be here, I love this Premier League," he added.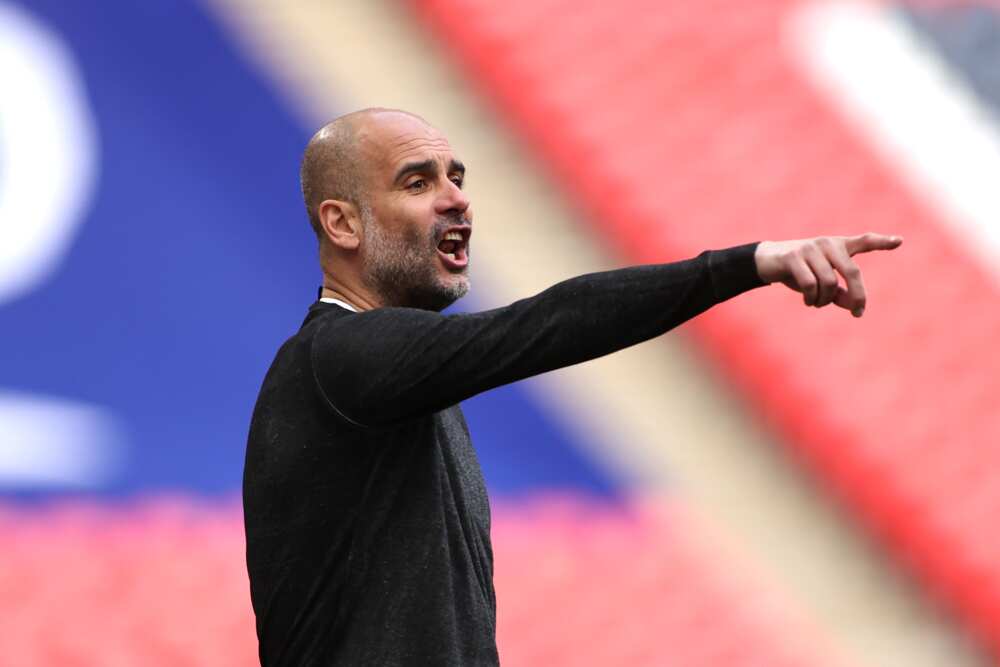 Manchester City face Aston Villa in a Premier League cracker on Wednesday, April 21 before preparing for the Carabao Cup final against Spurs on Sunday.
City might have seen their quadruple hopes quashed after defeat in the FA Cup at the hands of Chelsea but they could still go for a treble, with the Champions League also in their sights.
After their affiliation to the European Super League, however, there is some uncertainty as to whether City will see off the remainder of their Champions League campaign.
Danish UEFA member Jesper Moller recently said he "expected" the likes of City, Chelsea and Real Madrid, all of whom are in the last four of the Champions League, to be expelled from the competition.
Source: Legit