Jose Mourinho tops list of managers who gave teenagers playing time last season
- Jose Mourinho tops list of managers who gave more minutes to teenagers at the just concluded 2016/17 English Premier League season
- The Portuguese tactician is reportedly said to be one of the coaches in the Premier League who does not believe in youngsters
- Legit.ng takes a look at the top six club managers who gave teenagers more playing time in the just concluded Premier League season
Manchester United manager Jose Mourinho is reportedly said to be one of the coaches in the Premier League who does not believe in youngsters as he does not give them playing time.
Although Mourinho was guilty of this during his time at Chelsea, the Portuguese tactician did things differently during his first season at Old Trafford by giving teenagers more playing time.
READ ALSO: Panic at Old Trafford as Real Madrid demand £80million for Man Utd top target
Legit.ng takes a look at the top six club managers who gave teenagers more minutes in the just concluded Premier League season.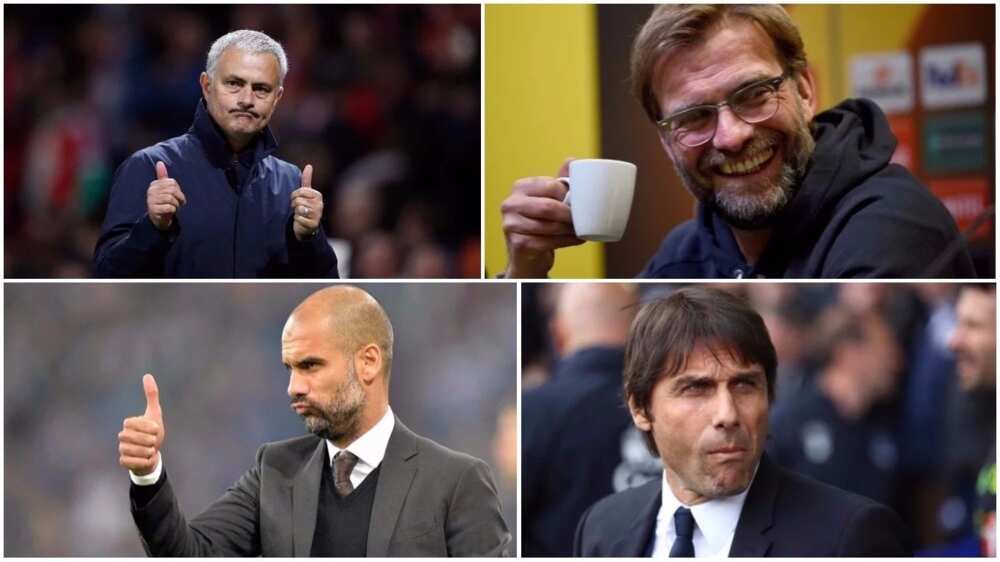 See the list of top six club managers who have given more minutes to teenagers in the 2016/17 Premier League as shown below;
1. Mourinho (2,101 minutes)
2. Guardiola (439 minutes)
PAY ATTENTION: Get the latest sport Legit.ng Sports App
3. Klopp (246 minutes)
4. Conte (23 minutes)
5. Pochettino (17 minutes)
6. Wenger (1 minute)
On the other hand, Legit.ng recently visited the family house of boxing king Anthony Joshua in Sagamu, Ogun state Nigeria;
Source: Legit.ng