Abia 2023: More Pressure on Yakubu As Coalition Urges INEC To Declare LP's Alex Otti Winner of Guber Polls
The Independent National Electoral Commission (INEC) has again suffered another backlash for interfering in the Abia state gubernatorial polls
Some 72 hours ago, the commission declared the governorship polls in the state inconclusive following pressure allegedly mounted by the ruling party
However, before the decision of the electoral commission to halt the collation process, LP's Alex Otti was already leading 16 of the 17 LGAs in Abia
Despite the commanding lead of Alex Otti, the Labour Party candidate in the Abia state governorship election, the Independent National Electoral Commission (INEC) declared it inconclusive.
Following this decision by the electoral body, concerned stakeholders have begun to mount pressure on the chairman of INEC, Prof Mahmood Yakubu.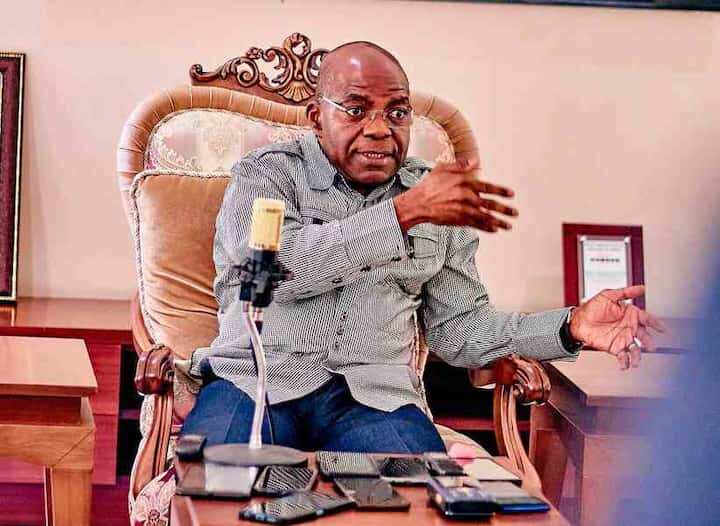 Similarly, the Alex Otti support group worldwide and the Uniport 80's Alumni Friends Of Alex Otti on Tuesday, March 21, issued a statement made available to Legit.ng to show solidarity in support of the Labour Party bannerman.
The statement reads:
"Today makes it three ((3) days after the conclusion of the Governorship/House of Assembly elections in Abia State, just like other states of the federation where elections took place.
"However, unlike all other states, the electoral umpire INEC, has held unto the results of the outcome of the election in Abia State where our dear friend, brother and compatriot Dr Alex Otti was coasting home to an overwhelming victory. Ditto for nearby Enugu State."
The coalition stated that the body language of INEC is becoming worrisome while noting that the review process seems to be taking longer than expected.
The coalition, in its statement, further urged the commission's chairman, Prof Yakubu, to do the needful and declare Otti, the winner of the Abia state gubernatorial polls.
"We are calling on the INEC Leadership to expedite the review process and move forward with the announcement of the outcome as the original results of all the local government areas, including Obingwa are already known to the world as captured on the INEC Server, after being uploaded at the various Polling Units by their Adhoc Staff, with all the various Party Agents possessing copies.
"We hope INEC as a supposedly independent body will do the right thing and expeditiously, too, in order to douse the unnecessarily generated tension in Abia State and beyond."
Benjamin Owuapu Willie, Eustace Odunze, Uloma Saya-Braide and Emeka Wigwe in Nigeria co-signed the statement.
While Soala Edwinson Iyalla and Kobi Emmanuella-King were also joined signatories in the United Kingdom. Rita Poroma and Oteh Dafiaghor in the United States.
Source: Legit.ng