2023: Resign Now If You Have Political Ambitions, APC Governor To Appointees
The Ogun government believes that having officials with political ambitions will be a distraction for the state
This is why Governor Dapo Abiodun has called on all such appointees to resign their positions on or before January 2022
Abiodun said the number one focus of his administration at the moment is the Building Our Future Together Agenda and nothing less
Officials of the Ogun state government who intend to contest for an elective position come 2023 general elections have been advised to resign on or before Jan 31, 2022.
Kunle Somorin, the chief press secretary of Governor Dapo Abiodun, speaking on behalf of the government on Tuesday, December 7, said his principal's administration will not tolerate any distraction from cabinet members who are nursing political ambitions, TVC reports.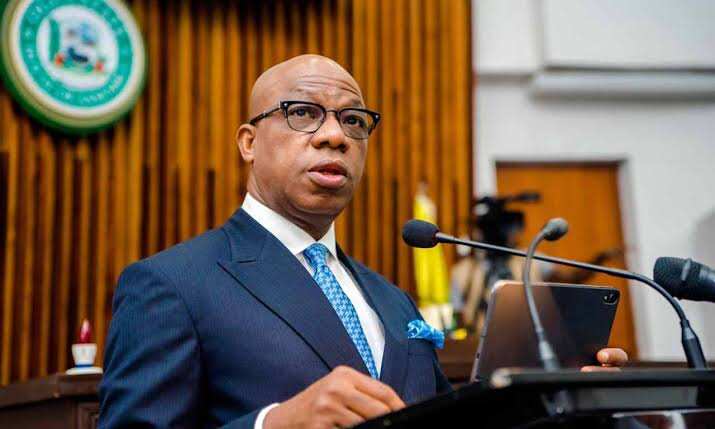 In his statement on Tuesday, Somorin noted that the governor has warned that any official who cannot wait till 2023, has the option of resigning now.
Quoting the governor, Somorin said:
"As an Administration unwaveringly committed to delivering on its electoral promises, any activity that is capable of undermining the implementation of the Building Our Future Together Agenda of the Administration will not be tolerated."
He, however, explained that while there is nothing wrong for anyone to chase their political career, it will be a costly distraction for the state to mix private aspirations and governance.
Ogun attorney-general resigned over alleged rot in Governor Abiodun's govt? Truth springs up
Meanwhile, the Ogun attorney-general and commissioner for justice, Akingbolahan Adeniran, who recently resigned from his office, had reacted to claims that he took the decision due to alleged massive corruption in the state government.
Making his rebuttal in a statement on Monday, November 15, Adeniran noted that his resignation was due to personal reasons and that he does not know anything about the alleged corruption propagated by some online media outfits.
Part of his statement read:
"While it is true that on 8 November 2021, I formally notified His Excellency, Prince Dapo Abiodun, MFR, the Governor of the State, of my decision to resign from the cabinet, I must state that contrary to the online news publications, my reasons for resigning are purely personal.
"I am not aware of any 'massive corruption' in the administration."
Source: Legit.ng