BREAKING: Gunshots, Heavy Traffic in Onitsha as Soldiers Block Niger Bridge
Some Nigerian soldiers have reportedly blocked the Niger Bridge located between Onitsha and Asaba as residents await results from the Anambra governorship election
Also, there were gunshots in the area as residents scampered around the city for safety despite the build-up of traffic
This led to many residents especially travellers trapped in the gridlock to come down from their vehicles
There is serious pandemonium at the moment around the Niger Bridge Onitsha as soldiers have blocked both sections of the bridge to vehicular movement.
A Legit.ng reporter heading to Asaba alongside other passengers, had to come down from their vehicles and trekked to the other side of the bridge to continue their journey.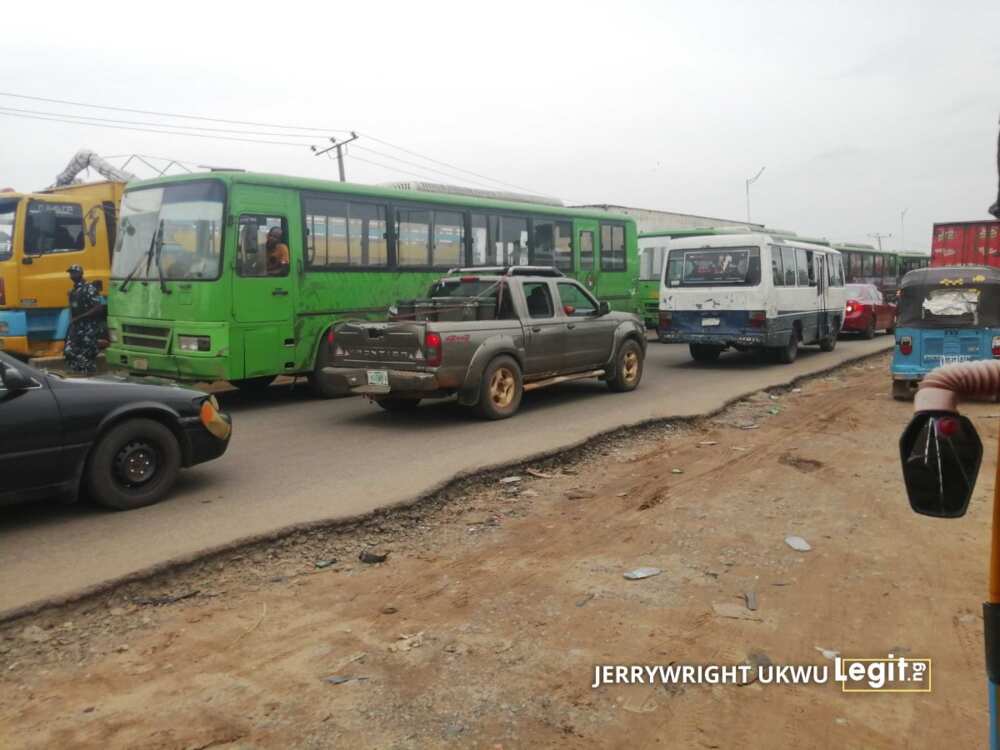 In the ensuing melee, soldiers shot in the air to scare away transporters who were becoming agitated with the roadblock.
The roadblock was placed following an 'order from above'
A transporter who simply identified himself as Obinna told Legit.ng that the soldiers claimed the order to block the bridge was from above.
PAY ATTENTION: Install our latest app for Android, read best news on Nigeria's #1 news app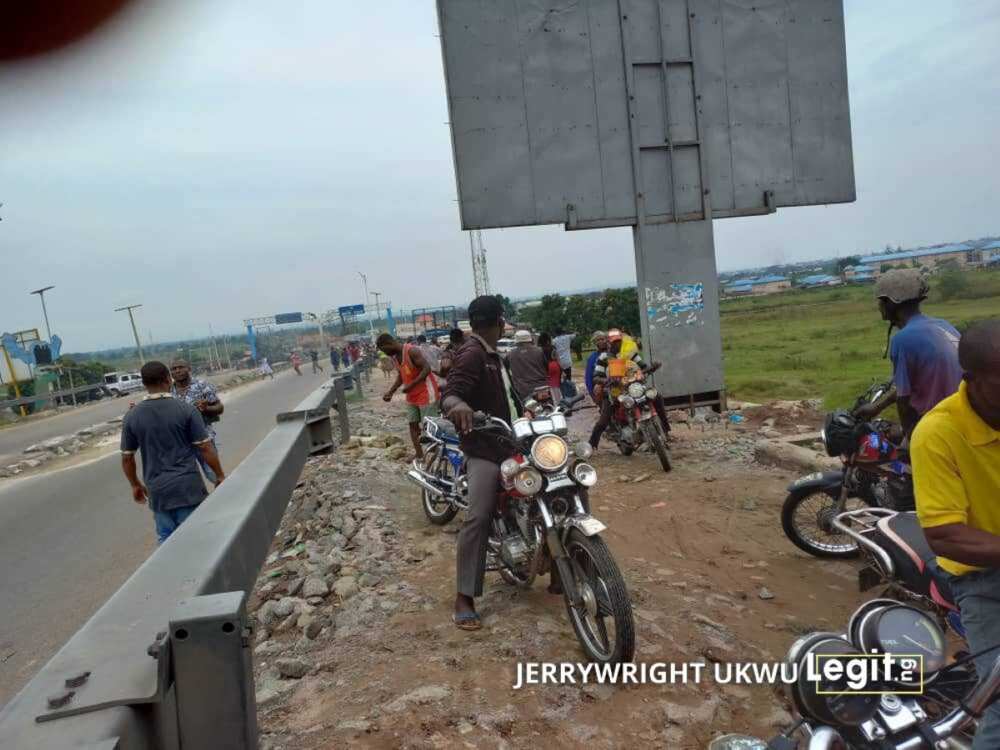 Speaking in Igbo, he said:
"They said the federal government asked them to block the road until election results are announced."
Obinna queried:
"How does that concern us?"
"Some of us are going to far places and they are suffering us like this."
At the other side of the Onitsha Bridge leading to Asaba, passersby are required to raise their two hands up by the soldiers.
Motorcyclists popularly known as 'Okada' used the opportunity to fleece desperate passengers crossing to the other side, especially those rushing to board their flights to the Asaba International Airport.
A trip to the other side of the bridge was charged as high as N500, depending on the number of passengers or luggage.
Despite the roadblock, vehicles conveying policemen on election duty, soldiers and foreign nationals were allowed to pass.
Residents resume normal daily activities in Anambra state
Meanwhile, Legit.ng previously reported that residents of Awka in Anambra state have resumed their normal life activities a day after boycotting the governorship election in the state.
The residents were seen either going or coming back from church while others were buying or selling various wares in the city.
According to the residents, the government had crowded the state with several security operatives who were armed to the teeth.
They also said that they want to believe that since the election is coming to an end, the security operatives would allow them to breathe the fresh air of relief.
In other news, results from some local government areas show that the former Central Bank of Nigeria (CBN), Charles Soludo, is in the early lead in the ongoing governorship election.
Soludo has won in all eight local government areas announced so far.
Source: Legit.ng