Anambra Governorship Election: 5 Key Points in Yiaga Africa's Preliminary Report
Preliminary reports of Yiaga Africa Watching The Vote (WTV) observers on the Anambra governorship election have started trickling in
The WTV election day situational report provides information and data on the commencement of polls, availability of election materials, and critical incidents
The report is based on verified reports received from 229 of 248 sampled polling units as at 4 pm on election day
Awka - Yiaga Africa Watching The Vote (WTV) observers in the ongoing Anambra governorship election have released their preliminary findings.
The report sent to Legit.ng after voting ended in most areas in the state, is based on verified reports received from 229 of 248 sampled polling units as at 4 pm on election day.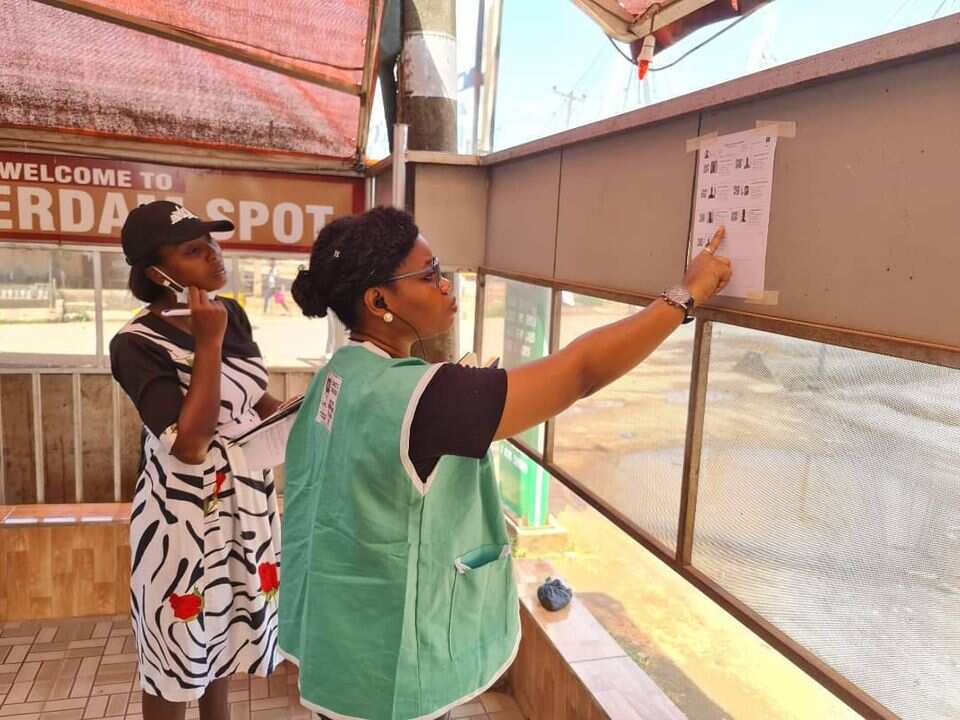 In addition, sixty-six critical incident reports were received and processed as at 4:00 pm.
WTV says these incidents could potentially undermine the integrity of the election if unaddressed.
Do you have a groundbreaking story you would like us to publish? Please reach us through info@corp.legit.ng!
The preliminary findings are:
1. Delayed opening of polling units
Yiaga Africa WTV observed the late arrival of polling officials and materials at polling units across the state. By 7:30 am, polling officials were present in only 17% of polling units. The delays were occasioned by poor logistics management.
Yiaga Africa anticipated these challenges based on our pre-election observation, hence the call in our pre-election statement urging the Independent National Electoral Commission (INEC) to make contingency plans in situations where respective transport unions /companies reneged on their contractual obligation to deploy.
2. Late start of polls
As expected, the late arrival of polling officials delayed the commencement of accreditation and voting across several polling units. Reports from the WTV observes revealed that by 9:30 am only 28% of polling units commenced accreditation and voting. By 10:30 am, 50% of the polling units had commenced accreditation and voting. This, however, increased by noon as accreditation and voting were reported in 81% of the polling units.
The geographical distribution indicates that 64.3% of polling units in Anambra Central Senatorial district commenced accreditation and voting by 10:30 am, 60.3% of polling units in Anambra North while in Anambra South senatorial district, only 28.9% of polling units commended accreditation and voting by 10:30 am.
3. Deployment of polling officials
Yiaga Africa WTV observed that an average of 2 polling officials were deployed in those polling units where INEC officials and materials arrived. This is lower than the required number of four polling officials per polling unit. At least one female polling official was present in the polling units.
4. Deployment and non-functionality of Bimodal Voters Accreditation System (BVAS)
Yiaga Africa WTV observed the deployment of the BVAS to the polling units. However, Yiaga Africa received reports of the BVAS failure to authenticate voters' fingerprints and photos even where voter details were confirmed on the voter register.
5. Critical incidents
Non-opening of polling units by 12 noon:
Based on verified reports from Yiaga Africa observers, 19% of polling units failed to open by 12noon. In other words, INEC officials didn't deploy to those polling units. These incidents are mostly concentrated in Anambra South Senatorial District (23.5%), Anambra Central (17%), and Anambra North Senatorial districts (13%). Yiaga Africa is concerned that the non-opening of these polling stations disenfranchises registered voters in those polling units.
Anambra governorship election: WTV exposes politicians
Recall that Yiaga Africa had accused politicians of inducing voters with gift items and monetary gifts before the election.
The group disclosed this at a press briefing attended by a Legit.ng reporter in Awka on Friday, November 6.
Reading the summary of findings from Yiaga Africa's pre-election observation, its executive director, Samson Itodo, said some citizens were being compromised by collecting fabrics and a token of N1,500 each.
INEC deploys BVAS for Anambra governorship election
Legit.ng had earlier reported that INEC deployed the BVAS for the Anambra governorship election.
A Legit.ng reporter has sighted the newly introduced BVAS device which is a replacement to the Smart Card Reader used in previous elections since 2015.
The BVAS has a dual capacity for fingerprint authentication and facial recognition.
Source: Legit.ng