Take a ride on the Froyo Train to Amazing Guilt-Free Adventures with Pinkberry
Take a ride on the Froyo Train to Naija's #1 Frozen Yogurt shop is here to give you mouthwatering Froyo effects as you experience a guilt-free indulgence that will leave your taste buds super excited!!! Order now via the Pinkberry website www.pinkberryng.com.
Enjoy an amazing guilt-free indulgence with a yummy cup of Pinkberry gourmet frozen yogurt for N700 only!!! Value Deals are also available to serve you good value for your money- indulge in a medium cup of FROYO for N1700. Available at all Pinkberry outlets Nationwide or via Pinkberry website www.pinkberryng.com .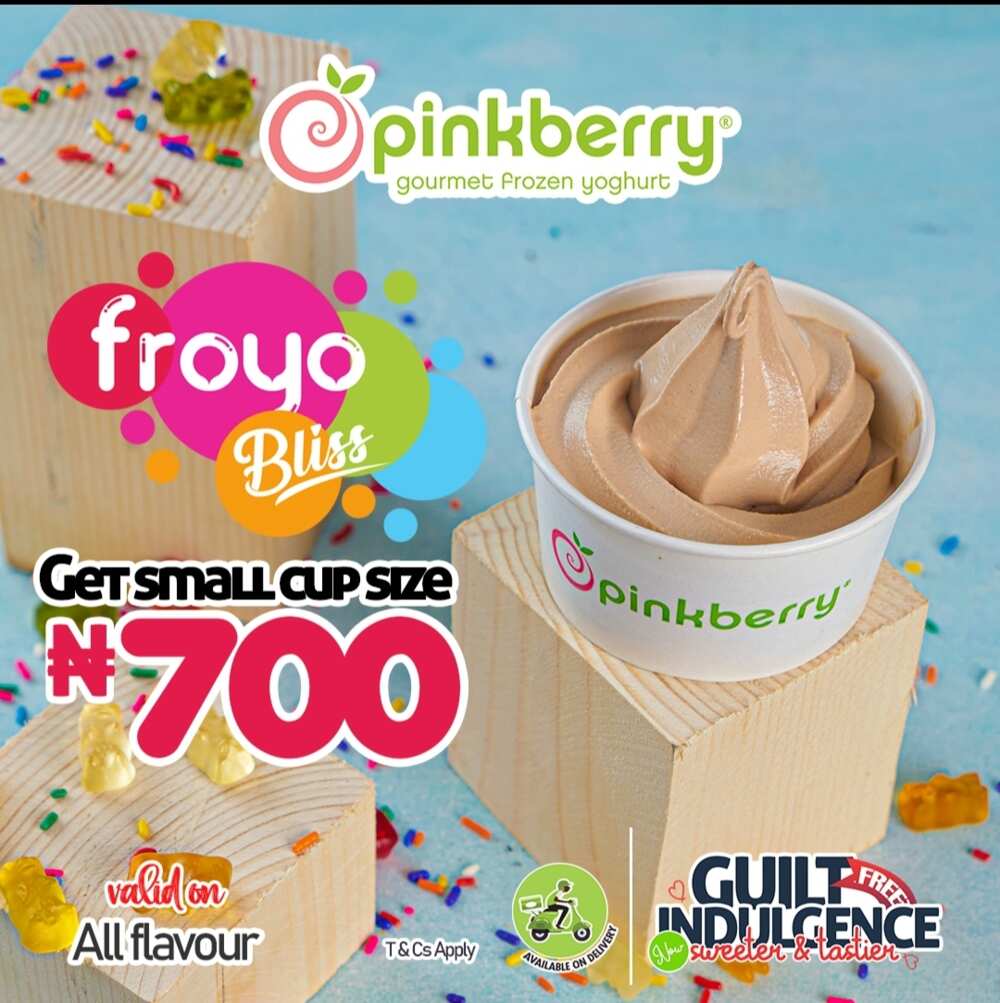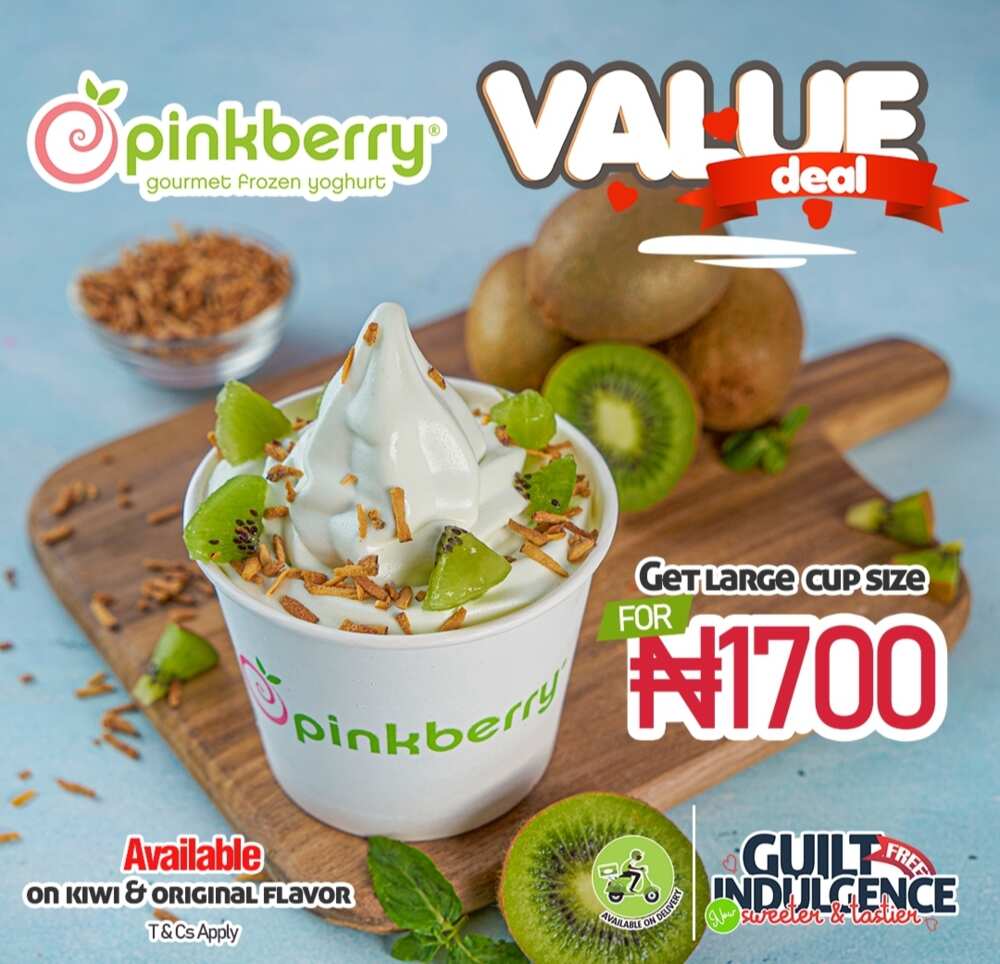 You can also enjoy 2 medium cups of your delicious FROYO with ease and comfort with the Pinkberry's Delivery Deal for N2200 Only!.. Now that's amazing .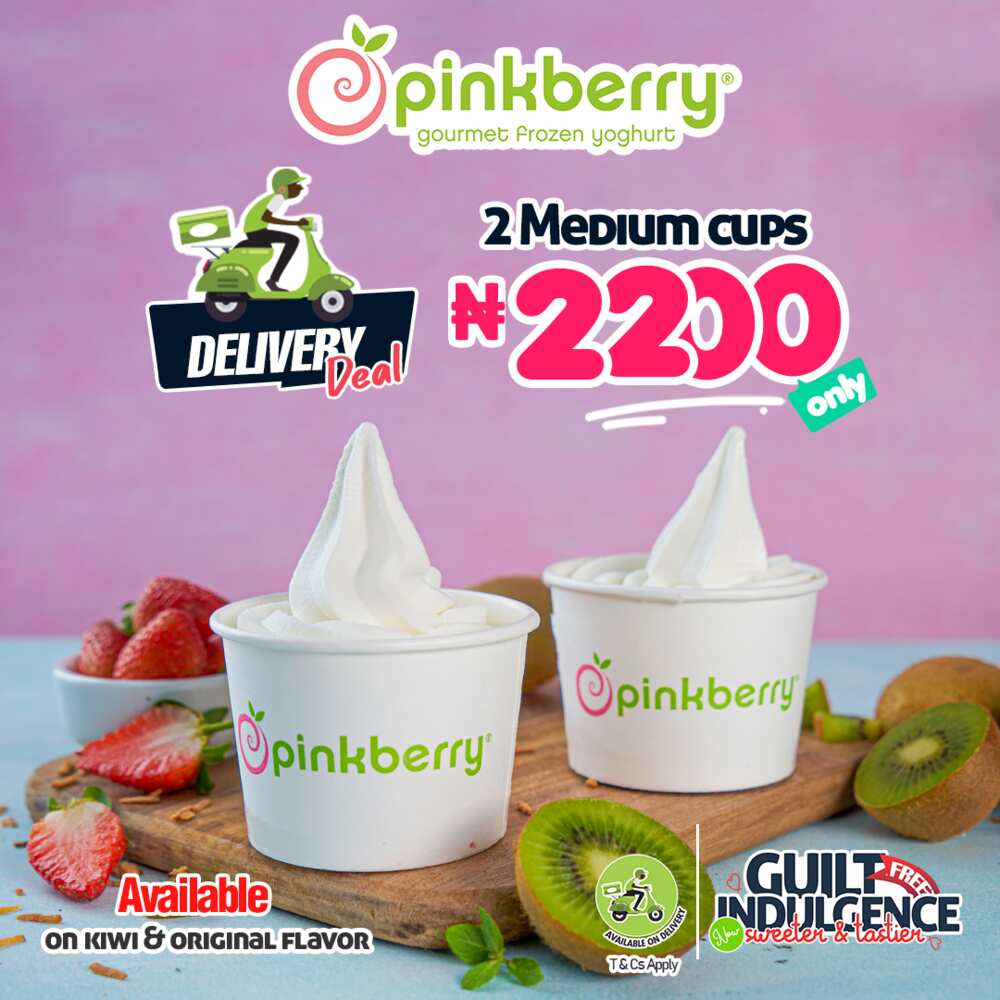 All you have to do is visit any Pinkberry store near you and go to town choosing precisely what you want, how you want it.
Visit the Pinkberry Pinkberryng.com to place your order or use the Eat N' Go super, fast, and easy-to-use mobile APP to enjoy your frozen yoghurt in the comfort of your home or office.
So guys, get more juicy details on all their products and offerings by following them on social media @pinkberrynigeria.
Catch ya!
[SPONSORED]
Source: Legit.ng