47-Year-Old Father of 10 Starts School for the First Time in his Life, Spotted Taking BECE in Uniform
A 47-year-old Ghanaian father of 10 by the name Obed Akusiake has finally written his Basic Education Certificate Examination
According to Obed, he decided to go to school after realizing that without formal education, little can be accomplished in life
He also gives a lot of credit to his loving wife for being supportive of his ambition to have his education
Obed Akusiake, a 47-year-old Ghanaian man has finished his Basic Education Certificate Examination (BECE) as part of the 2021 batch of students.
Speaking in a report covered by TV3 Ghana, the father of 10 indicated that he decided to go to school after discovering how relevant formal education is in the world today.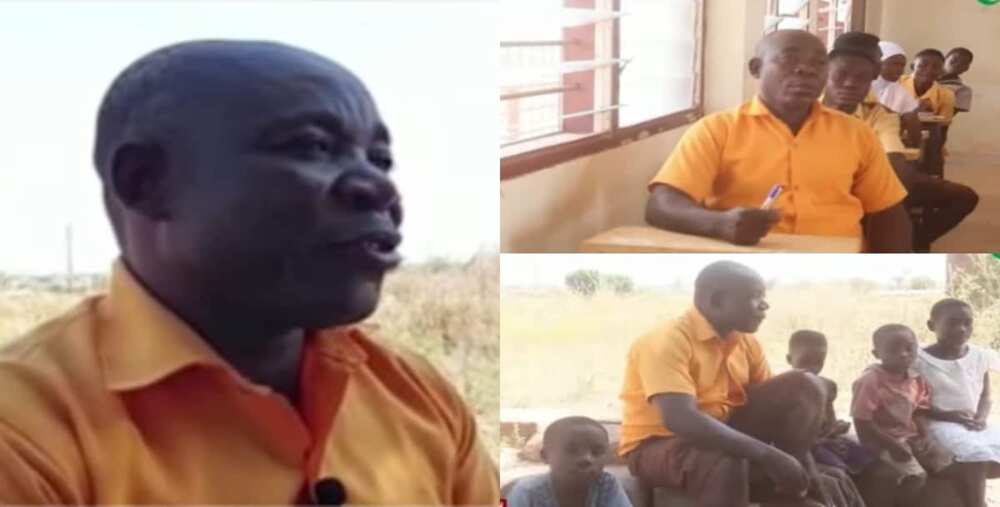 "Education is very important. I've realized that if you don't go to school you are the last in the world. This is why I went back to learn how to read and write", he said.
Family and future ambitions
According to the mature candidate, some of his children are in senior high school but his lastborn is currently a pupil in kindergarten.
Obed Akusiake further indicated that when he obtains pass marks, he would love to continue his education in a technical school and learn building and construction.
He also did not forget to acknowledge the significant role his wife has been playing in helping him attain formal education in the video interview.
Obed also added that his presence at the school brought a lot of discipline among the students, particularly in his class.
Watch the interview in the video below:
48-year-old mum of 3 takes WAEC
Meanwhile, Legit.ng previously reported that a 48-year-old mum of 3 had quit farming and returned to school.
According to an Instagram user, Amadi Faith, who identified as her niece, Christina who used to be a village farmer with no previous education due to poverty and three kids from an early marriage has always dreamed of becoming an auxiliary nurse.
According to Faith, "she was willing to starve if it meant studying instead of farming so that she could meet up the curriculum given to her."
However, Christina had fears about taking that bold step. With her oldest child in 200 level, she was worried about the fees and writing exams with her 'daughter's age mates'.
Source: Legit.ng