Samsung Nigeria Rewards Customers with Discounts on Mobile Devices in its Massive Deals Promo
Samsung Electronics West Africa is giving discounts to customers on its A-series devices purchased from selected partner / outlets across the country in a promo offer titled MASSIVE DEALS.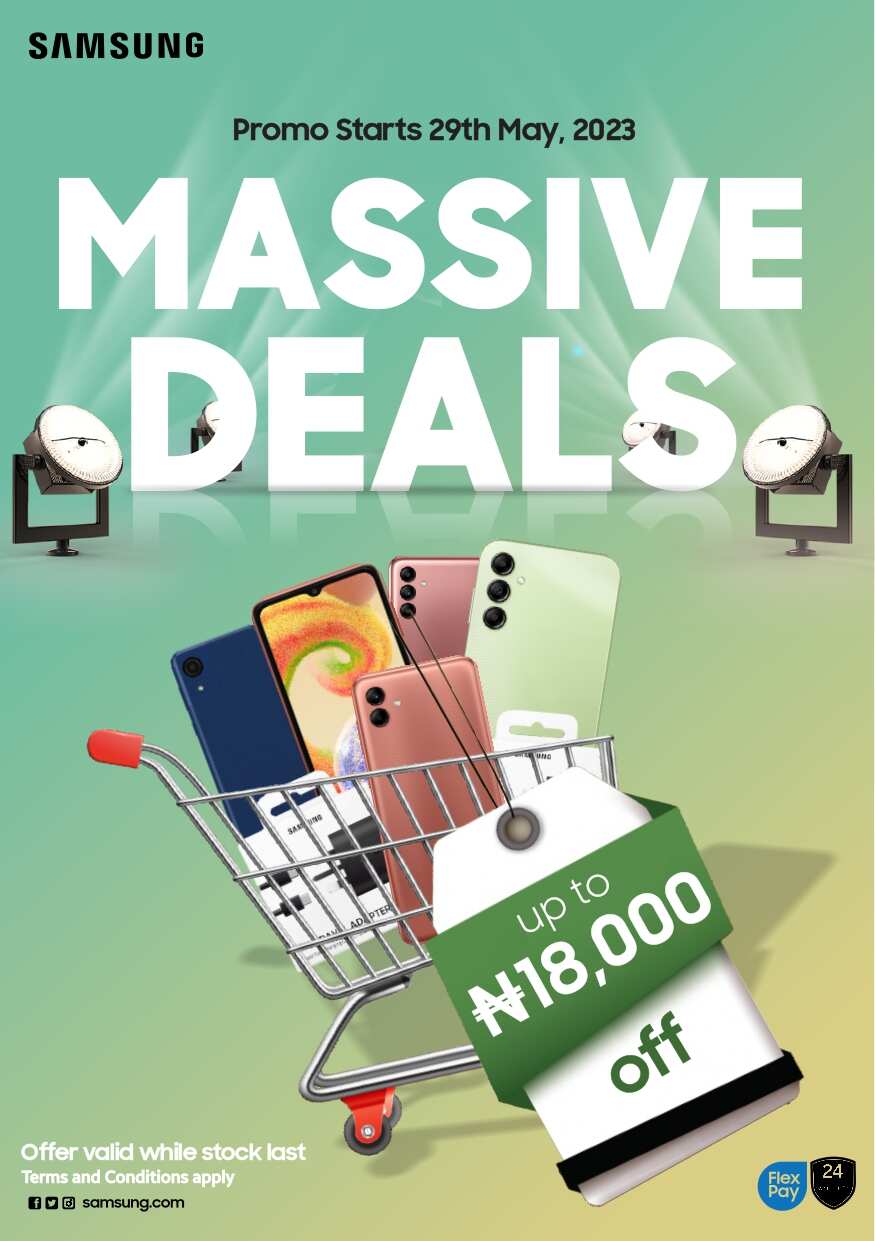 The nationwide offer is currently available while stock lasts.
According to Samsung, customers would receive up to 15% discount when they purchase the A14, A04s, A04e or the A03 Core from its partners' stores nationwide. Additionally, under this promo offer, customers who purchase the A14, A24, A34 and A54 devices will get a free travel adapter.
Group Head of the Mobile Business, Joy Tim-Ayoola, said, "Customers are at the heart of our business, this promotion is really about our customers as we have consistently strived towards making cutting edge technology easily available to all. So, we implore our customers nationwide to avail themselves of this opportunity to purchase the A-series devices now at discounted prices. This is our way of saying THANK YOU to our loyal customers for their unflinching support over the years."
Also speaking, Chika Nnadozie, Head of Marketing, Samsung West Africa, stated that "Samsung understands the economic difficulties currently being experienced in the country and has consistently produced pocket-friendly premium products. We are very consistent in our approach as we understand that our customers like the good things of life and we have provided that without compromising our standards".
She added that: "This time we are making Awesome even more accessible with the discounts we are providing our customers."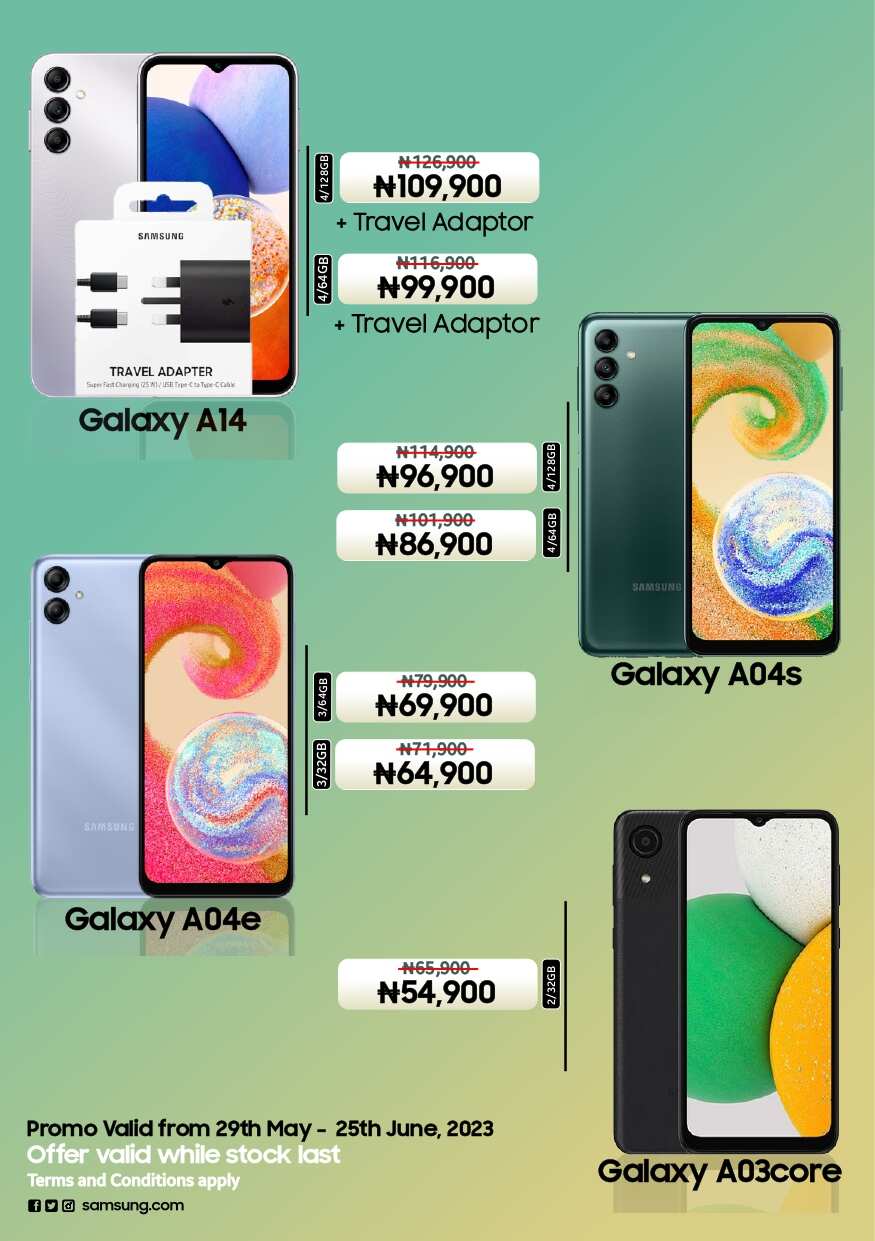 Another way in which Samsung West Africa provides products to consumers nationwide in a convenient and exceptional fashion is through the Flex Pay, with this, consumers can now purchase a Samsung device at 30% of its total cost as down payment with the balance spread over 3-12 months Installment payments.
Samsung is truly committed to making technology affordable and easily obtainable.
About Samsung Electronics Co., Ltd.
Samsung Electronics Co., Ltd. inspires the world and shapes the future with transformative ideas and technologies. The company is redefining the worlds of Smartphones, wearable devices, tablets, TVs, cameras, digital appliances, printers, medical equipment, network systems and semiconductor and LED solutions. For the latest news, please visit the Samsung Newsroom at https://news.samsung.com/africa_en/
[Sponsored]
Source: Legit.ng