How Betking's New Betting Product Is Catering to Players' Changing Preferences
Online gaming is an ever-evolving industry that has witnessed immense growth in the last decade, peaking during the 2020 pandemic.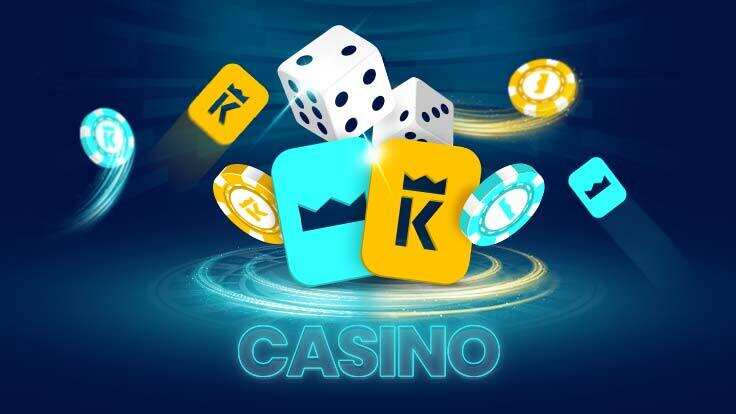 Rapid advancements in technology have also boosted their popularity with punters around the world. Heedful of that trend, BetKing, one of the top players in the Nigerian online casino industry has launched their Casino to provide their users with this new, exciting product.
In this article, we will explore how Betking's new casino product is responding to evolving trends and preferences in the online betting world, and what this means for players.
Increased variety
Variety is important because it directly informs the choices you make. The ability of punters to choose from several amazing betting options means varied options to entertain you.
Interestingly, that choice is even more prevalent within the online Casino itself as it offers a wide range of games that cater to players' diverse preferences. From classic table games like Blackjack, Roulette, Poker, and Baccarat, Betking's casino has something for every type of player.
Ease of Navigation
Navigating this new product is also very easy. The casino product is designed with modern and sleek graphics to provide an immersive experience for you and other players. To access the product, click on 'Casino' at the top of the screen to begin.
On-the-go gameplay
Since most people prefer to use their mobile devices for their internet needs, there has been an increased demand for mobile gaming in the sports betting industry. To make it easier to enjoy this product, Betking has made its platform mobile-friendly, allowing you to access its platform on the go without any drop-off in quality from web to mobile.
Enhanced security
Betking's new casino product is also safe and secure. The International Betting Integrity Association (IBIA) recently announced BetKing as its newest member, showing the gaming company's commitment to free, fair and secure gameplay for you.
Betking is licensed and regulated by several state bodies, including the Lagos State Lotteries Board, to ensure that all games are fair and transparent. The platform uses state-of-the-art encryption technology to protect players' data and transactions, ensuring that all personal and financial information is secure.
Opportunities to win BIG
Seeing weekly winners whose lives have been changed by the millions they won betting on BetKing's sportsbook, virtual and Jackpot markets has now become a weekly feature on social media and other channels.
Simply put, the biggest advantage of using Betking's casino is that you get to both have fun and stand a chance to win some money as well, if the odds break your way.
Additionally, Betking offers fast and secure payment options, ensuring that if you win, you can easily withdraw your funds without any hassles.
In a nutshell…
Betking's new casino product is catering to players' changing preferences by offering a wide range of games, optimizing the platform for mobile gaming, and providing a safe and secure gaming experience. The platform offers an exciting and fun way for you to make money online while enjoying your favorite casino games.
You can also get betting tips from the Blog as well as markets on a wide range of sports and gaming products. Little wonder the BetKing site is regarded as one of the best betting sites in Nigeria.
If you are a fan of online gaming, you owe it to yourself to sign up and check out Betking's new Casino today!
[SPONSORED]
Source: Legit.ng