A Rise in Fraudulent Activity: OctaFX Urges Nigerian Clients to Beware of Scammers
In Nigeria, the international Forex broker OctaFX reports a rise in fraudulent activity and urges its clients to beware of scammers unlawfully using the OctaFX brand when trying to defraud them.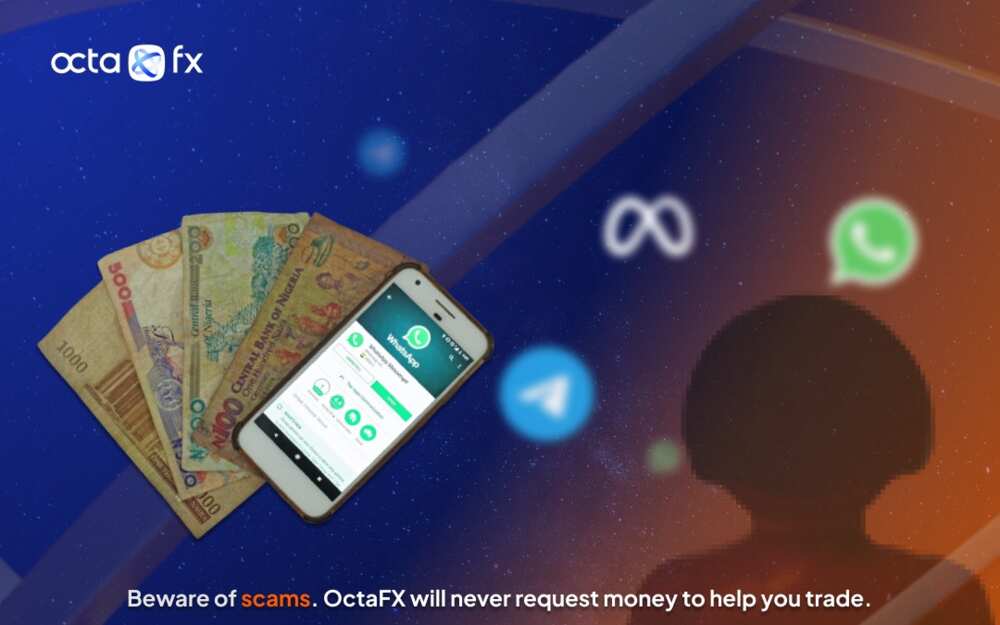 The most significant rise in scam activities has been observed on WhatsApp. Fraudsters use the platform to create channels and deceive people into sending money to their personal accounts by posing as OctaFX representatives. Those schemes usually involve offering some kind of 'investment packages' that are meant to double the amount of money a person puts in. However, the money never returns.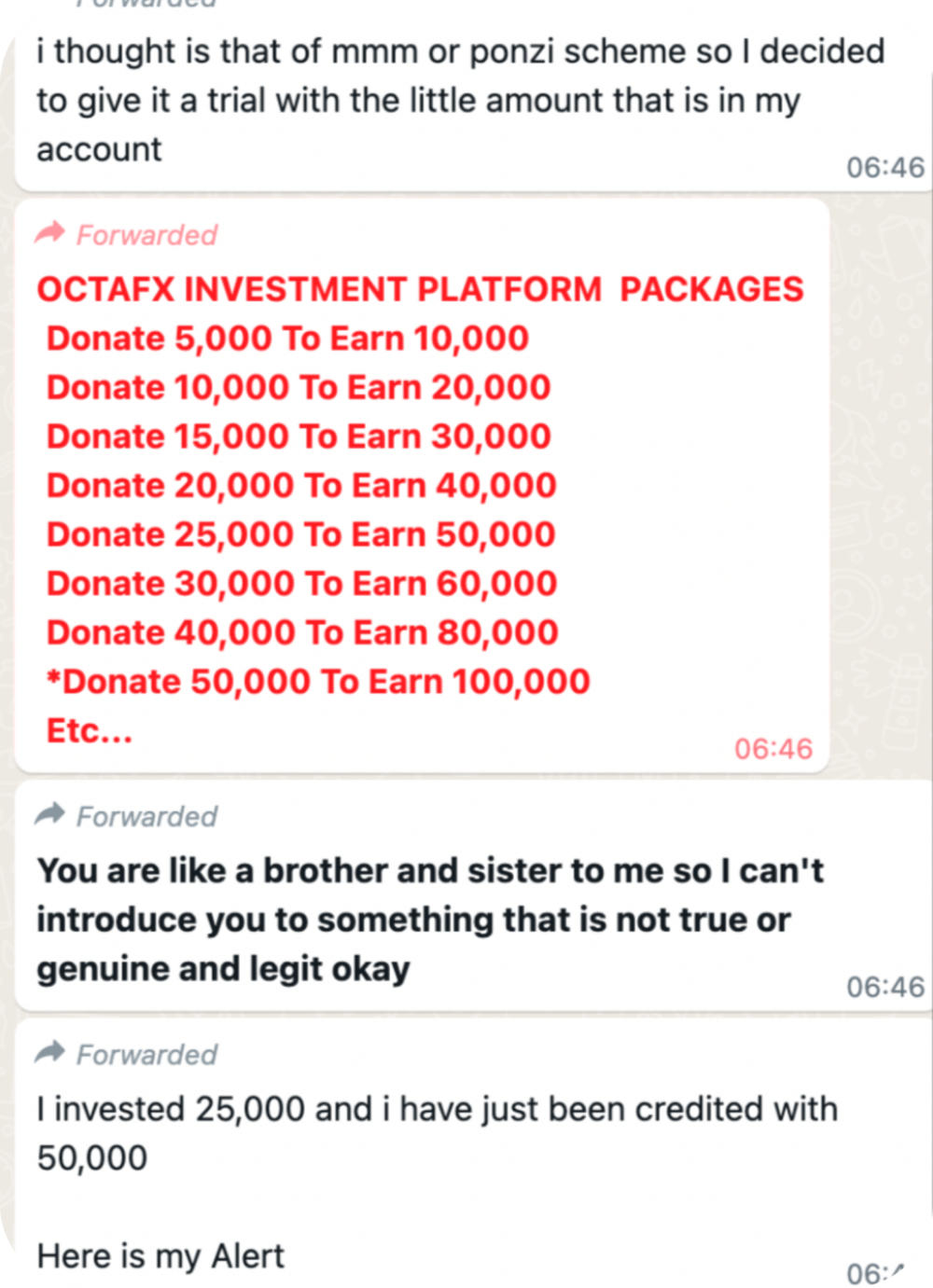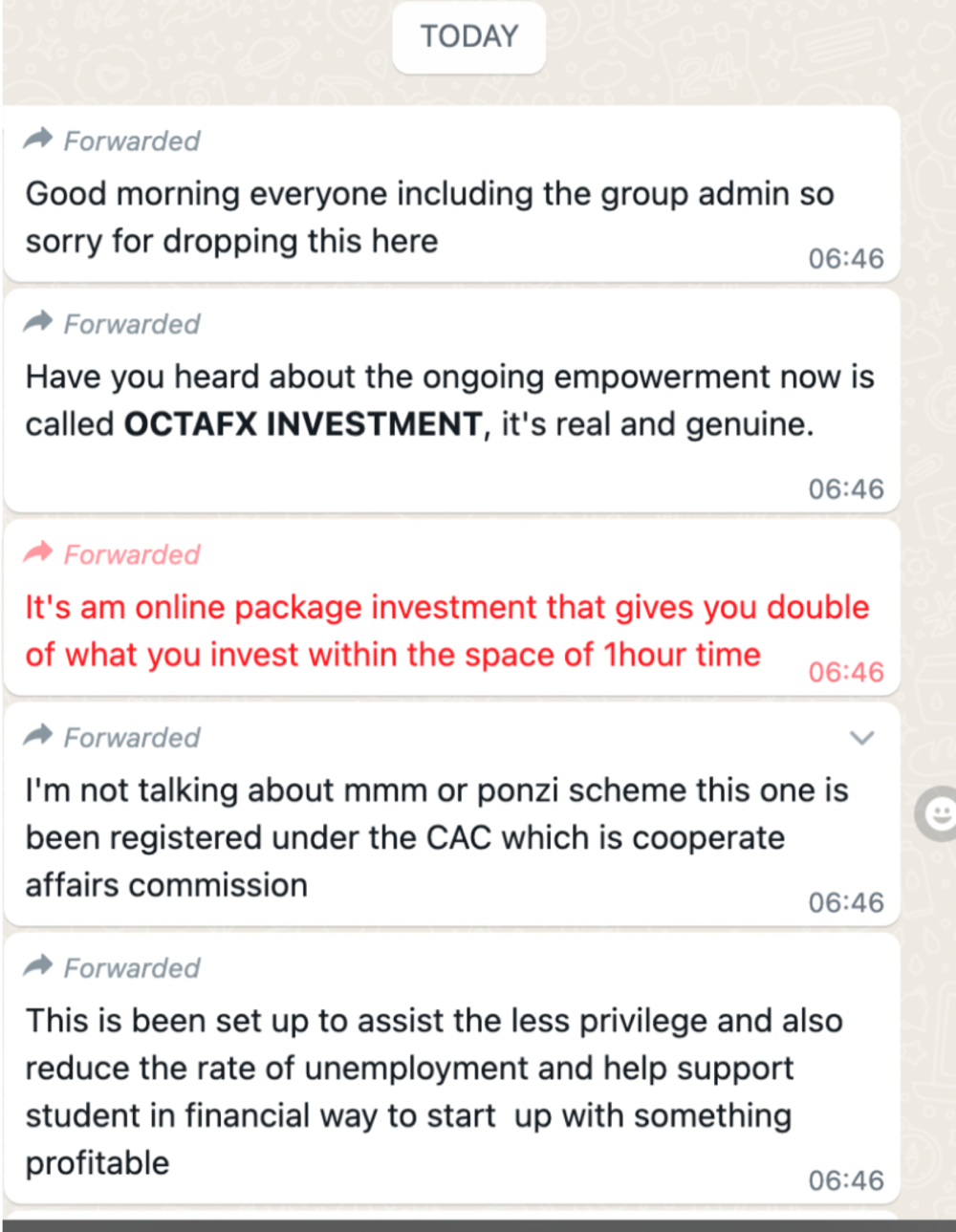 In trying to entice people to send money, scammers use OctaFX's name, logo, and reputational characteristics in their communications. The broker is actively engaged in combating such illicit activities, including reporting trademark infringement and taking legal action against imposters, clones, and scammers. However, fraudsters create new scam accounts almost every day, and it may take time to block them.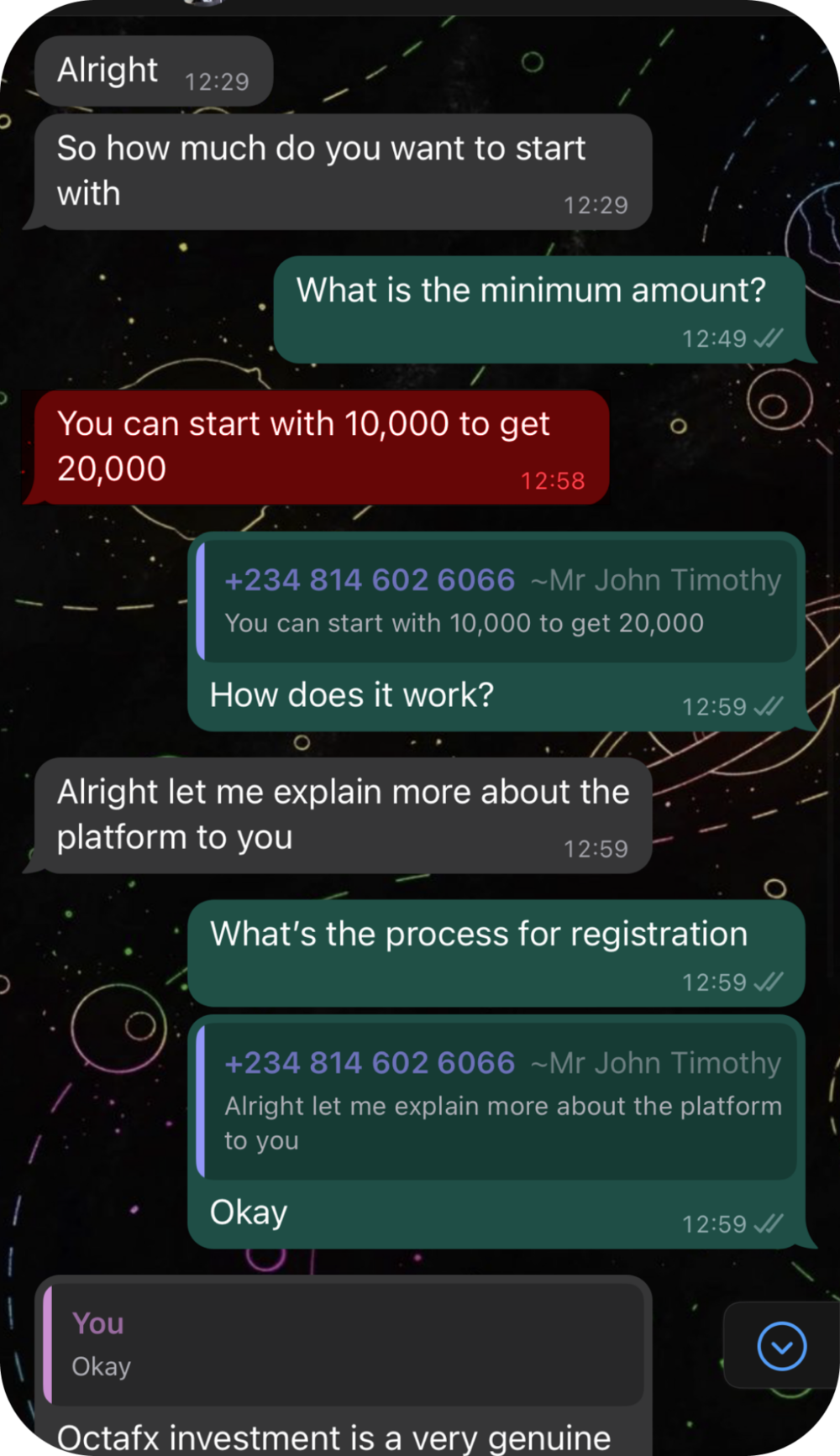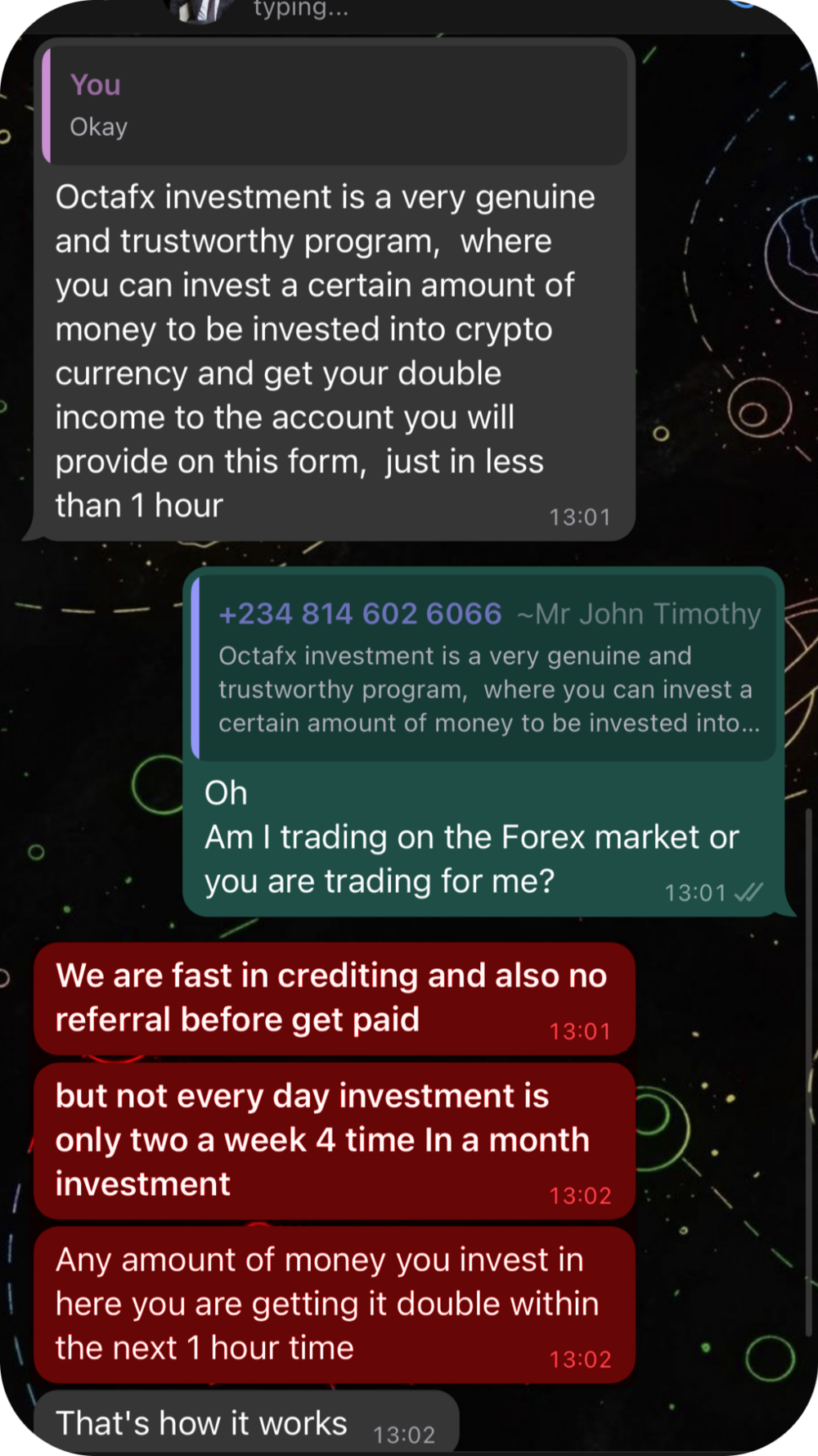 OctaFX urges its clients to beware of fraudsters and consider the following security guidelines.
● Stay vigilant when engaging with Telegram, WhatsApp, and Facebook groups that claim to represent OctaFX. The broker has no WhatsApp groups or channels, only an official Telegram channel and social media accounts.
● OctaFX's representatives will never contact anyone to invite them to try the OctaFX services, promise guaranteed profits, offer account administration services, or personal trading assistance. OctaFX doesn't share any customer care numbers—you can contact its Customer Support team via the official site.
● OctaFX never promises a guaranteed profit, emphasising that the Forex trading results depend on the trader. At the same time, the broker aims to educate its traders to help them minimise their risks and develop a more balanced and thorough approach to trading through training.
You can find the full security checklist on the broker's site.
Here are the official links to OctaFX's social media accounts and homepage: Facebook, Twitter, YouTube, Instagram, and the OctaFX site, where you can check OctaFX company details.
OctaFX is an international broker that has been providing online trading services worldwide since 2011. It offers commission-free access to financial markets and various services already utilised by clients from 180 countries who have opened more than 40 million trading accounts. Free educational webinars, articles, and analytical tools they provide help clients reach their investment goals.
The company is involved in a comprehensive network of charitable and humanitarian initiatives, including the improvement of educational infrastructure and short-notice relief projects supporting local communities.
OctaFX has also won more than 60 awards since its foundation, including the 'Best Forex Broker Nigeria 2022' award from Global Banking And Finance Review and the 'Best Online Broker Global 2022' award from World Business Outlook.
[Sponsored]
Source: Legit.ng