6 Ways Google and YouTube Can Help You Celebrate Ramadan
Ramadan is a holy month that is observed by Muslims all around the world. It is a time for reflection, prayer, and community. With the help of Google and YouTube, celebrating Ramadan has become even easier and more enjoyable. From Lagos to Nairobi, Accra to Johannesburg, Africans can access a wealth of information and resources to make the most of this special time.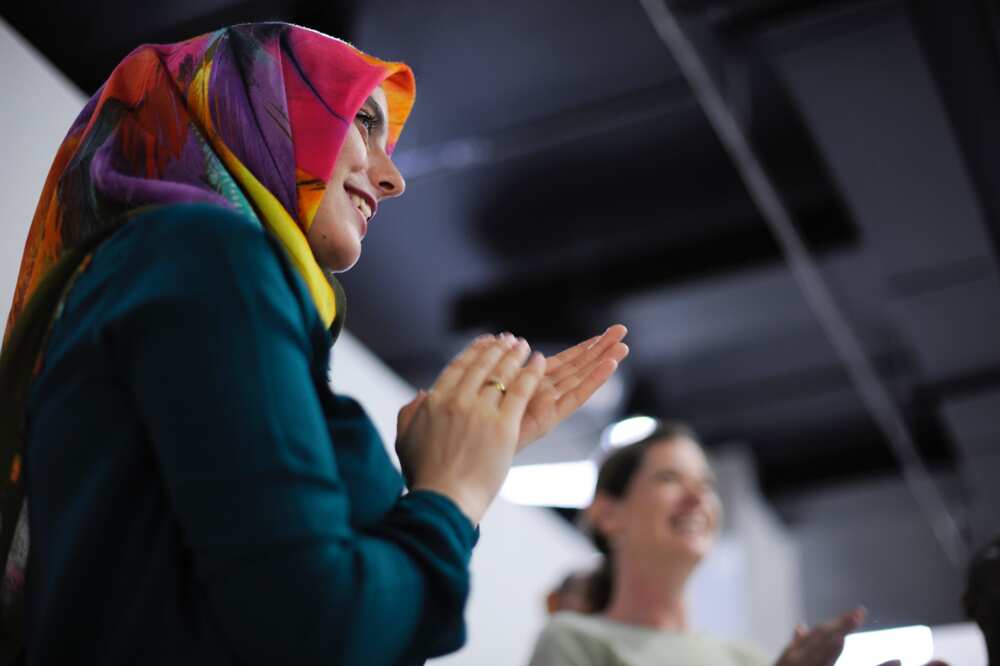 Here are 6 ways that Google and YouTube can help you celebrate Ramadan in Africa:
1. Celebrate Ramadan's Joy with Colors and Greetings: Simply search for "Ramadan 2023" in your language on Google, and you will have access to all the information related to this month, including prayer times, recipes, and more. You can also find articles on Ramadan etiquette, Ramadan recipes, and Ramadan greetings to help you navigate the holiday with ease. Additionally, you can access greeting cards online to share with your loved ones, and scroll through our Ramadan colouring book on Google Arts & Culture to engage your inner artist and colour beautiful artwork to share with family and friends. 2. Set Reminders for Prayer Times with Google Assistant: With Google Assistant, you can set reminders for prayer times throughout the day, making it easier to stay on track during Ramadan. Simply ask Google Assistant to set a reminder for the next prayer time, and you'll receive a notification when it's time to pray. You can customise the reminders to fit your schedule, so you never miss a prayer. Plus, Google Assistant can provide inspirational quotes and spiritual guidance to help you stay focused and connected during the holy month.  3. Shop What You See with Google Lens: By using the camera on your phone, you can search for a delicious type of dessert you've tried at your friend's house, or find your next favourite decoration item to buy during Ramadan. You can open the Google app on your phone, tap on the camera icon, and use Google Lens to snap a photo or screenshot. With Google Lens, you can easily find exact or similar results to shop from or explore for inspiration.  4. Watch ramadan-related videos on YouTube: YouTube is a great resource for learning more about Ramadan. You can find videos on how to prepare traditional foods, tips for fasting, and spiritual practices related to Ramadan. There are also numerous Ramadan vlogs and Ramadan routines videos, where you can follow along with the daily activities and experiences of content creators during the holy month. 
5. Use Google Maps to Find Local Mosques and Halal Restaurants: Google Maps is a valuable tool for finding local mosques and halal restaurants during Ramadan. You can search for mosques in your area or around you and get directions to join in community prayers. You can also search for halal restaurants near you to break your fast with delicious and authentic cuisine. Additionally, Google Maps can help you navigate through unfamiliar areas when you are travelling to different cities or countries during Ramadan. With Google Maps, you can plan your Ramadan activities and explore new places with ease. Plus, you can read reviews and ratings from other users to help you make informed decisions about where to go.  6. Browse Our Shopping Guide for Inspiration: To help you prepare for Ramadan, Google has created a Ramadan Shopping Guide that collects trending products helpful during the holiday. When we analysed search and shopping trends, we found common themes related to home decoration, like Ramadan lanterns, which grew 20% year over year. You can browse through the guide for inspiration and find new ideas for decorating your home, preparing for Iftar, or giving gifts to your loved ones during the holiday.  We hope this Ramadan brings you and your loved ones joy — and that these tools help you find the information you need to make the most of this special time of the year. [SPONSORED]
Source: Legit.ng