Green Worship 5.0: Nathaniel Bassey, Dunsin Oyekan, Victoria Orenze, Panam Percy Paul, Others Set to Perform
28 September 2022. Lagos, Nigeria. Green Worship is an annual benefit concert organised by Worship for change, an NGO founded in 2006 to raise awareness and support for indigent children, orphans and children with special needs.
It has been announced that the 5th edition is scheduled for Monday, 3rd October 2022 by 4 pm WAT at the Elevation Church, Lekki, Lagos.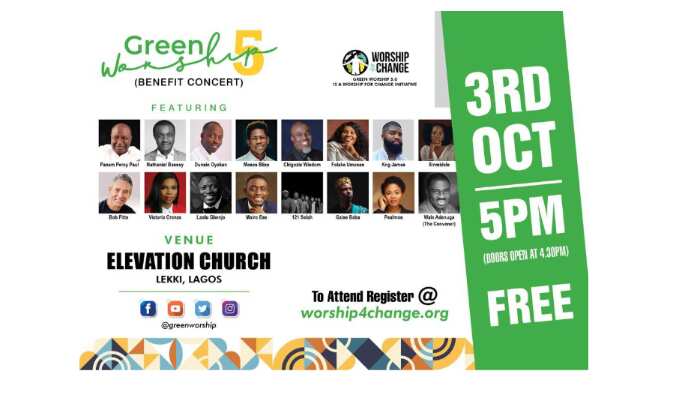 To attend, Register at worshipforchange.org and to watch online, go to worship4change.org/watch
For more information, check @greenworship on Instagram, Facebook, Twitter and YouTube.
[SPONSORED]
Source: Legit.ng