Nigeria Now Among First 4 on World Bank's Top 10 Association Borrowers' List
Nigeria is now officially one of the 4 most indebted countries in the world as it now sits in a high position
The positioned is confirmed on the World Bank's top 10 International Development Association borrowers' list
In 2021, Nigeria was number 5 but in the 2022 report, Nigeria has moved a place ahead, showing that it took another $13bn IDA debt stock
Many people will be saddened over the rising debt profile of Nigeria as the country moved up the World Bank's top 10 International Development Association borrowers' list.
The World Bank Fiscal Year 2021 audited financial statements, known as the IDA financial statement, showed that Nigeria was rated fifth on the list with $11.7bn IDA debt stock as of June 30, 2021.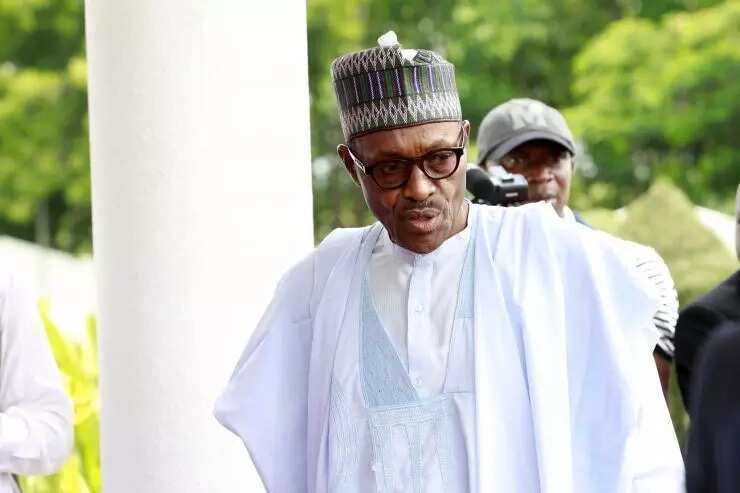 However, the newly released World Bank Fiscal Year 2022 audited financial statements for IDA showed that Nigeria has moved to the fourth position on the list, with $13bn IDA debt stock as of June 30, 2022.
This shows that Nigeria accumulated about $1.3bn IDA debt within a fiscal year, with the country taking over the fourth top debtor position from Vietnam.
Here is a list of the top five countries on the list
India: Reduced its IDA debt stock from $22bn in the previous fiscal year to $19.7bn
Bangladesh reduced its debt from $18.1bn to $18bn
Pakistan reduced its debt from $16.4bn to $15.8bn
Nigeria increased its debt from $11.7bn to $13bn
Vietnam reduced from $14.1bn to $12.9bn.
Railway, satellite lead list of 15 projects Nigeria agreed N2.50trn loan with china
Meanwhile, the Debt Management Office (DMO) has announced Nigeria's overall public debt has risen to N38 trillion as of September 30, 2021.
The loan from China is one area many Nigerians are interested in amid stories of assets being seized from nations unable to repay their debt.
DMO has now released a thorough analysis of loans received from China in the last 13 years, including how much has been returned and for what projects the funds were obtained.
Nigeria: Report list five African countries in big trouble over huge debts as relief period expires in 2022
Also, a report from Bloomberg has highlighted the debt mess African countries are in as an era of extraordinary pandemic-induced stimulus and relief for poor nations draws to an end.
Using data from Standard Bank Group Ltd, the report noted that key African economies will face debt risks over the next two years.
The Johannesburg-based lender named Ghana, Kenya, Angola, Ethiopia and Zambia as the "fragile five" while naming Uganda as among the continent's brightest stars in 2022.
Source: Legit.ng