Orange the World: Dinidari Africa Foundation Calls for End to Violence Against Women and Girls
Nigeria is joining the rest of the world to observe the International Day for the Elimination of Violence Against Women on November 25
As part of the global campaign, there is an accompanying 16 Days of Activism Against Gender-Based Violence
In Nigeria, Dinidari Africa Foundation is leading the campaign in promoting and protecting women's rights in the country
FCT, Abuja - As part of efforts towards ending all forms of violence against women and girls in the world, the United Nations under the leadership of UN Secretary-General António Guterres, launched the UNiTE by 2030 to End Violence Against Women Campaign which commences on November 25 of every year.
The campaign is a multi-year effort aimed at preventing and eliminating Violence Against Women and Girls (VAWG) around the world calling for global action to increase awareness, galvanize advocacy and create opportunities for discussion about challenges and solutions.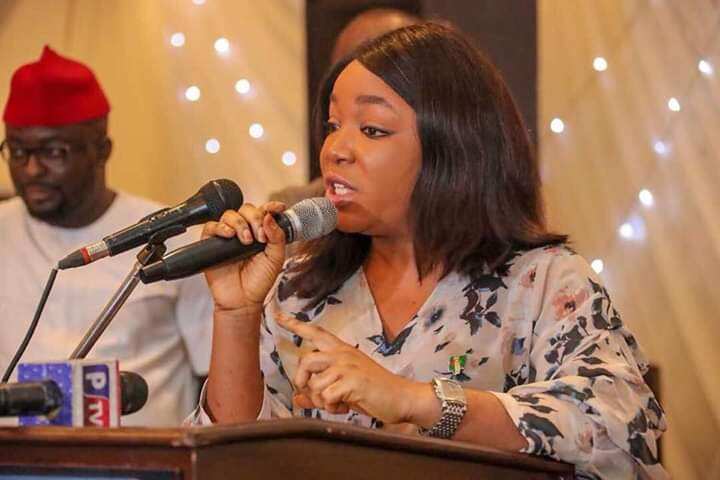 In Nigeria, Dinidari Africa Foundation has been leading the campaign in promoting and protecting women's rights in the country.
In the last few years, the foundation has been advocating for government agencies, non-government organisations, and other stakeholders to make a commitment towards ending the trend.
Do you have a groundbreaking story you would like us to publish? Please reach us through info@corp.legit.ng!
In collaboration with the National Human Rights Commission (NHRC), Dinidari Africa Foundation organised a one-day inter-agency workshop on Sexual and Gender Based Violence (SGBV) in Abuja on Tuesday, November 16, 2021.
Legit.ng gathered that the event, which is part of programmes under the: "The Sexual and Gender-Based Violence Collaboration, Advocacy, Awareness and Protection Project (The CAAP Project)," is an eight-month partnership between Dinidari Foundation and the CommonWealth Foundation.
In a statement sent to Legit.ng, Ndi Kato, Executive Director, Dinidari Africa Foundation said:
"Through this event, we were able to bring SGBV responders from both the government agencies and non-government organization under one roof to discuss their challenges and proffer solutions towards ending this scourge.
"Under this project, we are currently training leaders in the six area councils in Abuja on how to respond to cases of SGBV within their communities. These leaders would in turn train other community members on how to respond should they or any woman around them suffer abuse or violation of their rights.
"Aside from equipping women and girls in these communities with tools and contacts of people and organisations to reach out to for support, we are also encouraging survivours to speak up and expose their abusers. This, we believe, would deter other abusers from further inflicting physical and psychological pains on women and girls around them.
"Furthermore, we are partnering with other civil society organisations on a media parley to train journalists on how to tell SGBV stories more professionally and devoid of sensationalism.
"The event slated for November 30, 2021, would bring together media trainers and female reporters across print, broadcast, and online platforms across the country.
"Our goal at Dinidari Africa Foundation is to have a world where no woman must suffer any form of abuse either on grounds of her gender, race, or colour."
Increasing cases of Sexual and Gender-Based Violence during COVID-19 lockdown
While speaking at the workshop earlier, Kato, noted that there has been an increase in SBGV cases across the country since the outbreak of the Covid-19 pandemic.
She blamed the rise in SGBV cases on prevailing cultural norms, poor awareness of the framework for reportage of crime, and shortcomings in the justice framework.
While appreciating the support of the CommonWealth Foundation and the NHRC, she called for improved collaboration among key government and non-governmental organisations towards ending the scourge of violence against women and girls in Nigeria.
FG to review Nigeria's national gender policy
Meanwhile, the federal government is currently undergoing the review of Nigeria's National Gender Policy.
The head, Gender-Based Violence and Data Management Branch in the ministry of women affairs, Mrs Udeme Abia disclosed this recently.
Mrs. Abia added that the African Development Bank is supporting the national gender policy situation analysis with support from the ministry's consultant Professor Olabisi Aina, stressing that the review is long overview since the last one was held in 2006.
Source: Legit.ng