We are Aware of Boko Haram, MURIC Tackles Turkish President Over Terrorist Allegations
A Muslim group has appealed to President Muhammadu Buhari to ignore the allegation made by President Recep Tayyip Erdogan
MURIC director, Professor Ishaq Akintola, in a statement released on Friday, October 22, described Erdogan's comment as false
The Turkish leader during his official visit to Nigeria claimed the terrorists who tried to carry out a coup in his country were present in the country
An Islamic human rights organisation, the Muslim Rights Concern (MURIC), has reacted to the allegation made by President Recep Tayyip Erdogan of Turkey.
The group tackled the Turkish leader on Friday, October 22, saying his claims were baseless, adding that ISWAP and Boko Haram are the only terrorists present in Nigeria.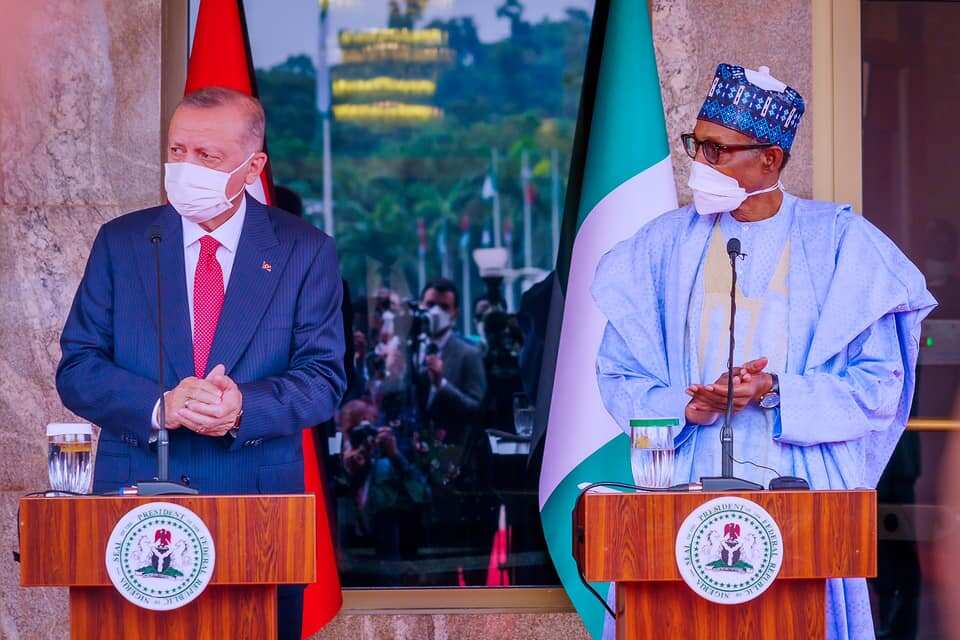 Legit.ng gathered that the MURIC's director and founder, Prof. Ishaq Akintola, appealed to President Muhammadu Buhari to ignore the allegation made by the foreign leader.
In a statement shared on its website, the group stated that Erdogan does not have the right to label the opposition in his country as terrorists and to haunt them all over the place.
Akintola said:
"We take the Turkish president's allegation that there are Turkish terrorists in Nigeria with a pinch of salt. It is false, baseless and of no consequence whatsoever.
"We are aware of the existence of Boko Haram and ISWAP terrorists in the country but we reject the attempt to label innocent Turkish citizens as terrorists just because there is a political difference between them and their president."
Terrorists who tried to remove me from office are in Nigeria
Recall that President Erdogan said the Fetullah Terrorist Organisation (FETO), which he blamed for the July 15, 2016, failed coup attempt against his government, is still active in Nigeria.
Erdogan said this on Wednesday, October 20, at a joint press conference with President Buhari on the occasion of his official visit to Nigeria.
The Turkish president asked Nigeria to join his country to forge solidarity in the fight against terrorism in the two countries as one of the oldest allies of Turkey in Africa.
Takeaways from Buhari's meeting with Turkish president
Meanwhile, President Buhari on Wednesday, October 20, held a closed door meeting with President Erdogan at the Presidential Villa in Abuja.
It was gathered that both leaders spoke at a joint press conference.
In this piece, Legit.ng highlights seven takeaways from the president's discussions with his Turkish counterpart.
Source: Legit.ng