World Trend: Cargo Pants, 4 Other Fashion Items Style Lovers Are Rocking in 2023
Fashion is ever-evolving and the constant thing about trends is change. Change from the present or one that draws from the past. With a lot of vintage trends making a comeback and new trends emerging, it can be tricky to keep up.
If you're a fashion enthusiast then the hottest trends are something you're familiar with.
With fashion style, people of today's era are not afraid to experiment with pieces nor embrace retro fashion.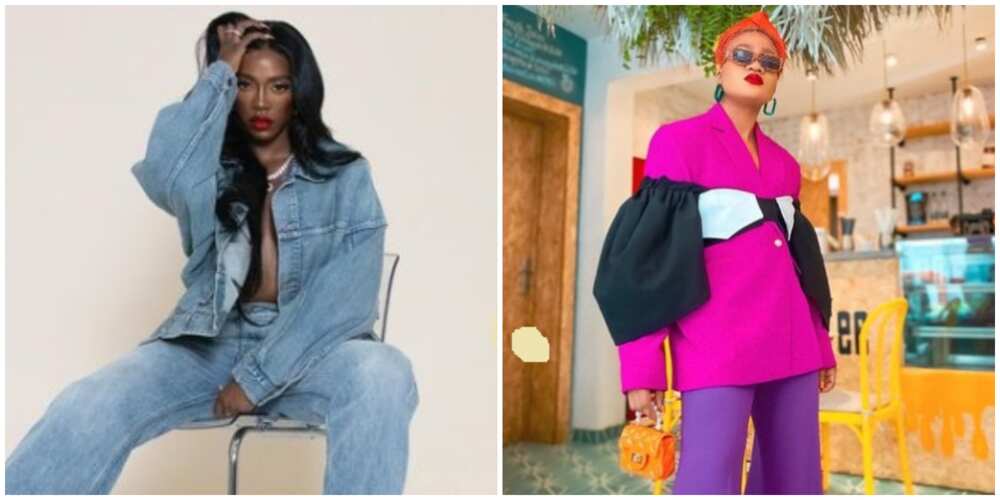 In this article are five fashion trends that style lovers are rocking this season.
Check them out below:
1. Cargo pants
Cargo pants are back and better!
Unlike the shapeless, low-rise pants of the Y2K era, this trend has been translated into tailored silhouettes, interesting pocket placements and come in colours that go beyond khaki and olive.
2. High-platform footwear
Though these were hot back in the early 2000s, high-platform footwear are back and currently in vogue.
This nostalgic footwear has been rocked by many fashionistas especially those in the Gen Z category and they come in plenty of bold, printed pairs to choose from.
3. Loose denim pants
It is goodbye skinny jeans and hello baggy pants this season!
Many fashion lovers are embracing this new trend and from the look of things, it is going to be around for a pretty long time due to how comfy it feels.
Over the past few years, people have gravitated towards comfortable clothing so it makes sense that fashionistas would approach denim pants the same way.
4. Denim on denim
Pairing denim on denim is back in vogue and the baddies are rocking it stylishly.
From distressed pieces to coordinating accessories, denim on denim can be adapted into any aesthetic and that in itself is amazing.
5. Colours
Bold colours have flooded the fashion scene in the past years with many brands featuring them in their runway collections. Fashion enthusiasts either colour blocking or rocking monochromatic outfits in very daring colours.
Fashionably chic: Sharon Ooja's catalogue for weekend styles in 7 looks
Sharon Ooja is unarguably one of the most fashionable new generation Nollywood actresses in the industry. Whether in traditional, formal or casual wear, Ooja always gets it right.
The weekend is here and like a true fashionista, you certainly have all your outfits curated for the fun activities to come.
If you haven't, maybe you're in luck because in this article, Legit.ng spotlights some looks rocked by Nollywood actress, Sharon Ooja, that could inspire you.
Source: Legit.ng