"I Must Come Home Every 10 Days": iROKO TV's Njoku Shares Why He Can't Stay Away From Family, Post Trends
Nigeria businessman Jason Njoku has sparked a conversation online with a post he shared about how he spends quality time with his family
The iROKO TV founder revealed in a Twitter thread that he never spends more than 10 days away from his family and ensures he spends weekends at home
Njoku in his lengthy thread revealed what inspired him to live by this rule, as he notes that he knows a lot of wealthy people who live a lonely and boring life.
Serial Nigerian businessman and co-founder of iROKO TV, Jason Njoku, recently shared a lengthy post on Twitter where he revealed why he doesn't spend 10 days at a stretch away from his family.
Njoku noted that when of his sons was just a year and a half old, he used to call him mummy instead of daddy. He further revealed that this happened because the boy didn't recognize him.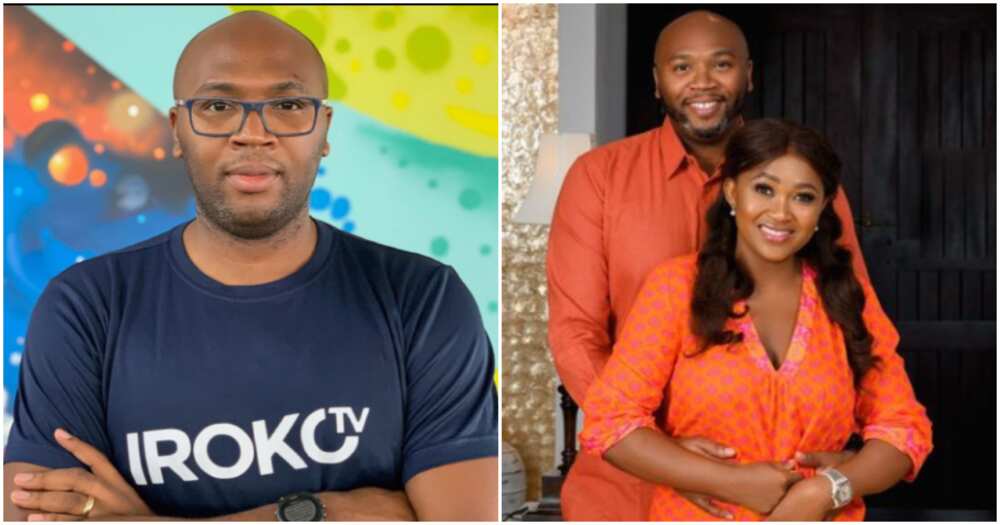 The serial entrepreneur further shared that no matter what business he has to handle, even if it has to do with him travelling across multiple countries, he has to do it all within 10 days.
See Jason Njoku's thread about never staying away from his family for 10 days:
Nigerians react to Jason Njoku's thread about never staying more than 10 days away from his family
@onyinyeofficial;
"I leave my kid for 2 days and my heart starts doing gbim gbim. Indeed, having a family is like deciding to have your heart live outside your body. Balance is key."
@dukeseg;
"Thanks for this Jason! Thought i was alone on this!"
@SyssDev;
"Fantastic rule Jason and u agree. Spend as much time with family as possible."
@wemimospot;
"I totally love this! Some people will say you can do this because you've made money."
@atsen_;
"Great point on the retirement target. Although I feel like $2m is what I subscribe to. Good health + family time is a goal!"
@CharIiefx;
"I'm Curious Jason, you really think a family of say 4-5 could retire off $1m comfortably.. don't mean recurring yearly income but $1m combined net worth."
@trustmedmoney;
"Sweet goals ."
Mary Njoku slams those who say a woman's place is in the kitchen
Meanwhile, Legit.ng recalls reporting that Nollywood actress and founder of ROK TV, Mary Remmy Njoku, slammed all those who say a woman's place is in the kitchen with a post on her Instagram page.
Mary said in the post that almost 78% of chefs and head cooks in the world are men, yet some "idiots" still say a woman's place is in the kitchen.
She further noted that men too are quite familiar with kitchens, but only the "paid kitchens" and unfairly leave the unpaid ones for women to run.
Source: Legit.ng