University of Ibadan Rated Best University In NUC Latest Ranking
University of Ibadan has emerged best tertiary instituation in Nigeria for the year according to the ranking released by the Natioanal Universities Commission (NUC)
The Federal University of Technology, Akure came second on the list that featured 113 universities across the country
The latest ranking was announced to the public by Prof. Peter Okebukola during a capacity building workshop in Abuja
FCT, Abuja - Nigeria's premier University, the University of Ibadan has emerged tops ahead of other tertiary institutions in Nigeria.
This follows the release of the ranking of Nigerian Universities by the National Universities Commission which was released this Monday, Daily Trust reports.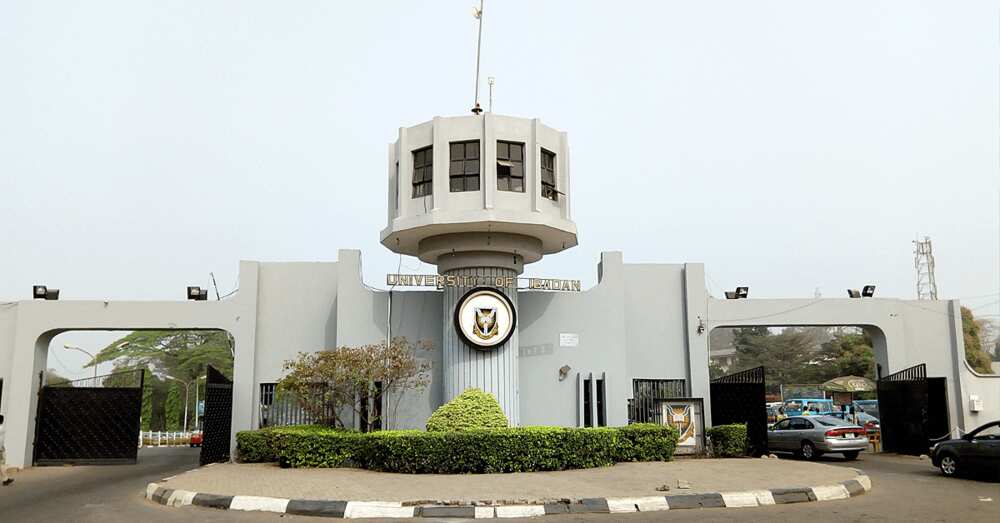 Legit.ng gathered that the ranking was disclosed by the lead speaker, Prof Peter Okebukola at a capacity building workshop in Abuja. 
Ranking includes 113 universities across the country
The NUC ranking involved 113 universities of which the University of Ibadan was rated first, followed by the Federal University Of Technology, Akure.
The institutions were ranked based on 12 indicators; the total number of full time students, it's efficiency, it's contribution to knowledge economy, the percentage of international staffs,  the percentage of full time accredited programs amongst others.
Rankings are essentially used to grade the prformance of institutions using a set of defined yardsticks to which all participating institutions are judged by.
Okebukola, a representative of the Tertiary Education Trust Fund (TETFUND) spoke on the overview of global university ranking. He said no ranking system in the world can be compared to Nigeria's ranking of universities.
He also urged all universities to take part in the ranking as it has become a yearly event. 
The executive secretary of TETFUND, Prof Elias Bogoro said Nigeria was not doing well in Global rankings and the workshop is strategizing to reposition the university system in Nigeria.
He identified poor investment by the government tiers in the development of universities as one of the problems hindering the performance of Nigerian universities in the global world ranking.
The executive secretary of the National Universities Commission(NUC), Abubakar Adamu assured that 2022 ranking will be more impressive and applauded the committee for coming up with a standard template for the rating of Nigerian universities.
National Universities Commission releases names of professors in faculty of Agriculture of tertiary institutions across the country
Meanwhile, Legit.ng recently reported that the National Universities Commission recently released names of professors in the faculty of Agriculture across Nigeria's tertiary institutions.
Th list featured eminent Nigerian professors such as Abdulsalam Zakari, a Professor of Agricultural Economics in the Faculty of Agriculture of the Ahmadu Bello Univeristy, Zaria, Prof. Agbolagba Okhumen Joel, a Professor of Fish Postharvest Technology in the Faculty of Agriculture, Univeristy of Benin, Benin City.
The lengthy list also featured others like ABU Sunday, a Professor of Soil Science in the Faculty of Agriculture of Ahmadu Bello University and Abubakar Bello Zaki, a Professor of Rura and Community Development in the Faculty of Agriculture, Usmanu Danfodiyo University, Sokoto.
Source: Legit.ng