LASU Ph.D. Student Wins Research Grant From University of Birmingham
The Nigerian educational system is not a push-over in spite of the challenges of near neglect by the present government
Emmanuel Ofuasia, a postgraduate student of philosophy in the Department of Philosophy at the Lagos State University, has established this fact
With his recent feat, Emmanuel has shown that Nigerians are capable of competing intellectually with their peers from any part of the world, any time any day
LASU - Emmanuel Ofuasia, a postgraduate student of philosophy in the Department of Philosophy at the Lagos State University, Nigeria has been awarded £1,000 to undertake research on Philosophy of Religion.
Legit.ng gathered that the grant is entitled: "English Language Support Grants 2021" and it is mainly for non-native English-speaking philosophers of religion.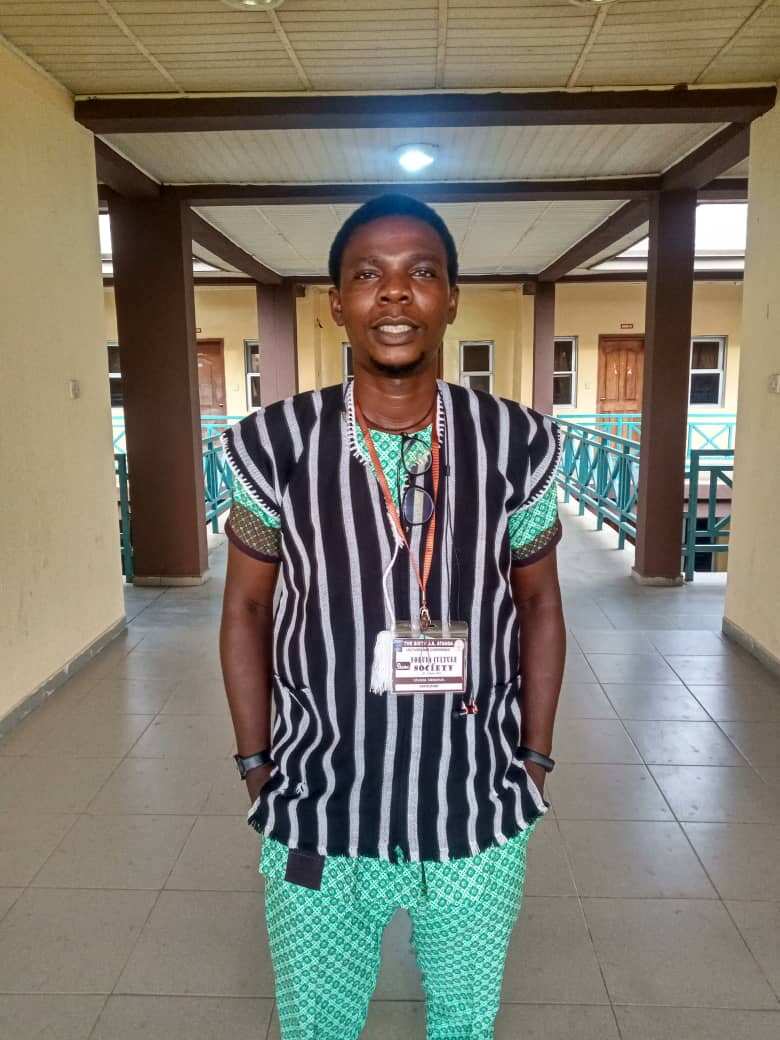 The grant was made possible through the John Templeton Foundation and the Global Philosophy of Religion Project at the University of Birmingham, United Kingdom.
According to the website of Global Philosophy of Religion Project at the University of Birmingham:
"The awarded grants are expected to be used mainly to cover expenses relevant to the production of the documents in English, such as proofreading, book purchases, and editorial assistance.
The winners of the stipends are required to submit their completed papers to English-speaking journals, as well as to us."
Originally 10 awardees were targeted all over the world.
In a competitive affair, only six grants were awarded and Ofuasia is the only Nigerian among the six from thousands of applicants.
The other five awardees of the same category are Davi Heckert Cesar Bastos (University of Campinas, Brazil); Igor Gasparov (Voronezh State Medical University named after N.N. Burdenko, Russia); Ataollah Hashemi (Saint Louis University, USA); Dennis Masaka (Great Zimbabwe University, Zimbabwe); and Soroosh Shahriari (McGill University, Canada).
A look at the profile of Ofuasia on social media platforms and research websites such as Facebook, Researchgate and Academia, reveals that he bagged a First Class (Hons) in Philosophy from Lagos State University (LASU) in 2012.
He also has a Masters of Arts in Philosophy from the University of Lagos (UNILAG) in 2015 and has enrolled at LASU for his Ph.D. since 2018.
3 corp members get N1.5million from AMCON's business plan contest
In a related development, three corp members have been rewarded with a cash sum of N1.5million for participating in a business plan contest organised by the Asset Management Company, AMCON.
The programme according to AMCON was aimed at establishing and empowering corp members to grow their entrepreneurial skills and actualize their dreams.
The winners were selected from fifteen contestants who participated in the maiden edition of the programm.
Buhari says Nigerians competitive abroad because of good education at home
Meanwhile, President Muhammadu Buhari has said the competitive nature of Nigerians at home and abroad is due to the good quality of education the country provides them with.
Buhari made the statement during a meeting with Shakhboot Al Nahyan, minister of foreign affairs in the United Arab Emirates, on the sidelines of the Paris Peace Forum, saying:
"Nigerians are all over the place, very competitive. And the competitiveness starts from home, where they have acquired good education, gone into businesses, and then take all that abroad."
Source: Legit.ng