"Apply Now": Google Offers N75m Grant for 15 Lucky Nigerian Business Owners, Seeks Applicants
Google has announced the opening of applications for the Hustle Academy SMB Fund for 2023
Each selected business will receive N5 million in funding out of the total N75 million available
The initiative seeks to address the funding gap faced by Nigerian SMEs and also provide a platform to grow
Google has announced the opening of applications for the Hustle Academy SMB Fund, a N75 Million equity-free fund for business owners.
The fund is dedicated to amplifying the ambitions of Nigerian Small and Medium-sized Enterprises (SMEs).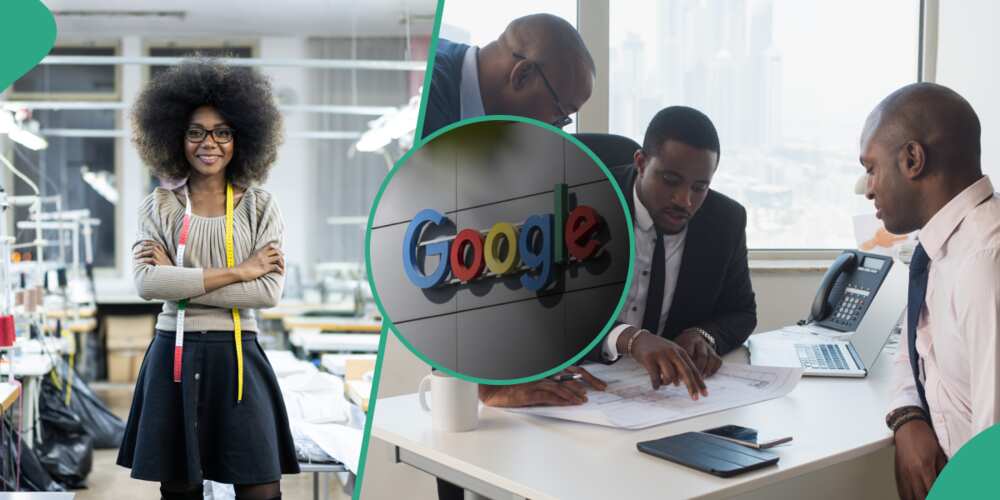 In a statement made available to Legit.ng Google said N5 Million will be shared to 15 Nigerian small business owners as part of its commitment to cultivating entrepreneurial growth in Nigeria.
The tech company added that the funding is premised on the fact small businesses form the backbone of Nigeria's economy but consistently grapple with challenges, notably the perennial obstacle of securing vital funding.
Google on the N75m funds
Speaking on the initiative, Mojolaoluwa Aderemi-Makinde, Head of Brand & Reputation, Sub-Saharan Africa at Google, said:
"The Hustle Academy Fund is a testament to the resilience and innovation of Nigerian small businesses, which are the backbone of our economy. We are hopeful that this fund will further empower them to succeed and drive economic growth, creating jobs and opportunities for all Nigerians."
Also, Sinmisola Nojimu-Yusuf, Product Marketing Manager and the Hustle Academy Program Lead at Google, said:
"The Hustle Academy Fund provides SMBs with the resources and support they need to succeed. With equity-free funding, mentorship, and opportunities for increased visibility and networking, we are supporting SMBs to grow and thrive.
"We are committed to supporting the Nigerian entrepreneurial ecosystem, and the Hustle Academy Fund is a key part of that commitment."
How to apply for Google funds
According to Google, to be eligible for the Hustle Academy SMB Fund, businesses must be Nigerian-founded, operating within Nigeria for 1-5 years, and have a clear and scalable business plan.
It added:
"They should have a track record of commitment to growth, operate in sectors aligned with the digital economy or have a digital enablement strategy, and, while not mandatory, previous participation in the Hustle Academy program is an added advantage."
Applications for the Hustle Academy Fund are open from Today, Friday September 28, 2023 and will close on Thursday, October 12, 2023
Full List: The top 10 Nigerian startups selected by Google to get N3 billion funding
Meanwhile, in another report, Legit.ng revealed that about 10 Nigerian startups have been selected among the 40 tech firms listed for the $4 million Black Founders Fund by Google.
Drawn from Europe and Africa, with 25 startups coming from Africa for this year's cohort, Nigerian startups dominated the list.
The Black Founders Fund is sponsored by tech giant Google for Startups and is said to be in its third year.
Source: Legit.ng