Fintech CEOs Share Insights on Proven Secrets to Build Successful Tech Startups, Scale Globally
Scaling a fintech can be challenging but immensely rewarding at the very end when achieved
Seyi Folarin-Ottun says that fintech must, however, be very well positioned for the opportunities to scale up
Folarin-Ottun added that when scaling, the ability to attract and retain exceptional talents is crucial for the success and growth of any startup
With a growing desire for many indigenous fintech to scale up and go global, Seyi Folarin-Ottun, chief financial officer at Vesti, has advised them to position themselves for such opportunities.
Folarin-Ottun, who represented Olusola Amusan, CEO and co-founder of Vesti, stated this while being a panellist at the Lagos Startup Week, one of Nigeria's most prominent tech festivals.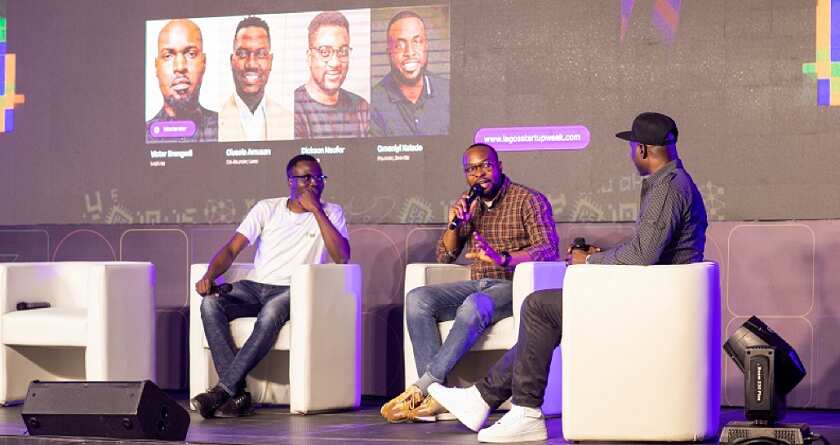 The panel, moderated by Victor Enengedi, Head of Business Desk at Legit.ng, also had Dickson Nsofor, CEO and founder of Korapay, and Omoniyi Kolade, founder and CEO of Seerbit.
The discussion, which centred around the topic, "Go Global: Think Local, How to Scale in Fintech," aimed at exploring strategies that empower Nigerian fintech to scale their businesses and embark on successful expansion journeys.
PAY ATTENTION: Share your outstanding story with our editors! Please reach us through info@corp.legit.ng!
Panellists speak on scaling up talents and financial inclusion
Speaking on the subject, Folarin-Ottun said because there are many fintech with potential, there is a need to make sure that the solution one is proffering is seamless, accessible, faster and perhaps even cheaper for ordinary people.
He said:
"We recognise that there is a huge market of talents here in Nigeria and even Africa that are needed in the global space. You have to understand the things that you need to start doing locally, which would position you for global opportunities.
"You need to make sure that you are leveraging every one of the ardent resources available at your disposal. Whatever product you are selling has to be just about the best option, and you need to be the best at what you do."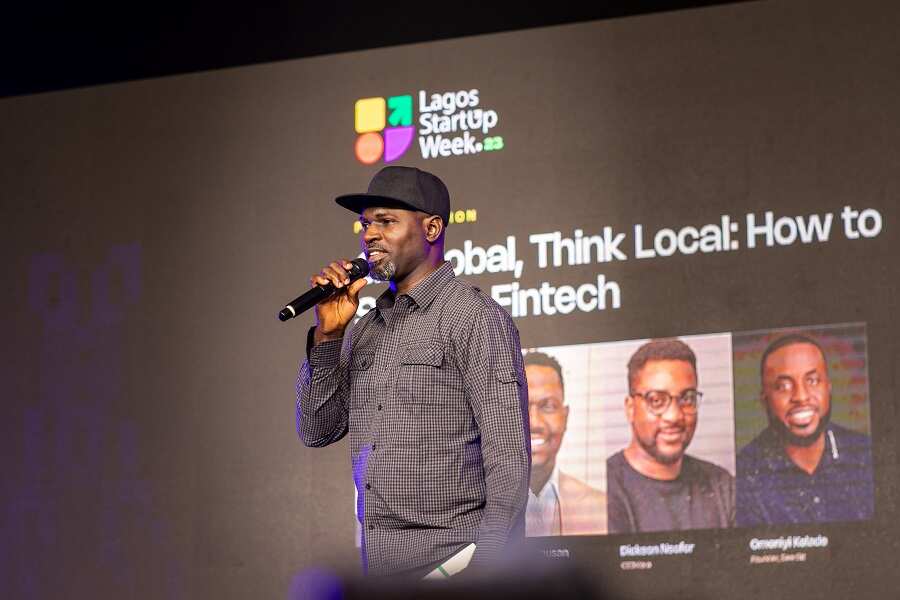 Also speaking on the panel, Tosin Onaneye, product manager at Seerbit who represented the CEO, Omoniyi Kolade, said that fintechs in Nigeria were yet to capitalise on the country's massive population.
He said that a large percentage of the over 200 million Nigerian population are financially excluded and are yet to experience innovations by fintech firms.
Onaneye said:
The huge population just gives you a larger cake to share from, so to speak. Even though we have that much population of about 200 million, a lot of those numbers are financially excluded. Today, there has been an increased level of internet p*netration, which is a good thing, but there's a lot more work that needs to be done to take innovations to the large unbanked population.
When scaling, the ability to attract and retain exceptional talents is crucial for the success and growth of any fintech startup. Yet, this endeavour can prove challenging, as smaller companies find themselves in fierce competition with larger enterprises vying for experts in their respective domains.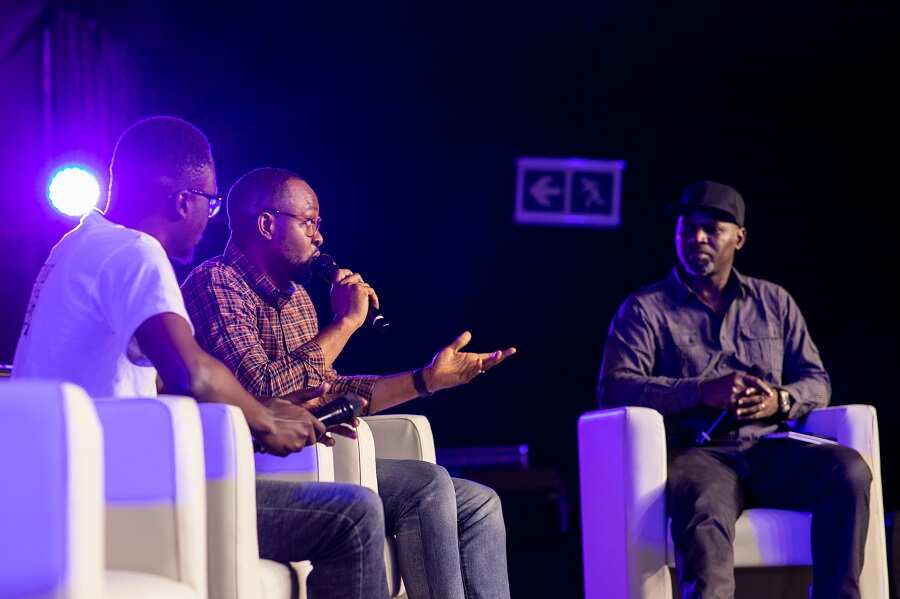 Folarin-Ottun said that even though companies must aim for the best talents, they must make sure the potential talent is a right fit for their organisation.
Folarin-Ottun said:
The question of getting the right talents to fill in roles is one that we will continue to answer but every company needs to make sure they have existing culture, standards that guide them beyond capacity. It's important for companies to make sure that they stay true to their mission and core values while recruiting talents so as not to compromise their standards as a company.
You would want to be sure that these people you are bringing in can be the face of your brand everywhere they find themselves. That is the direction that fintechs need to really look at when filling up roles in their companies.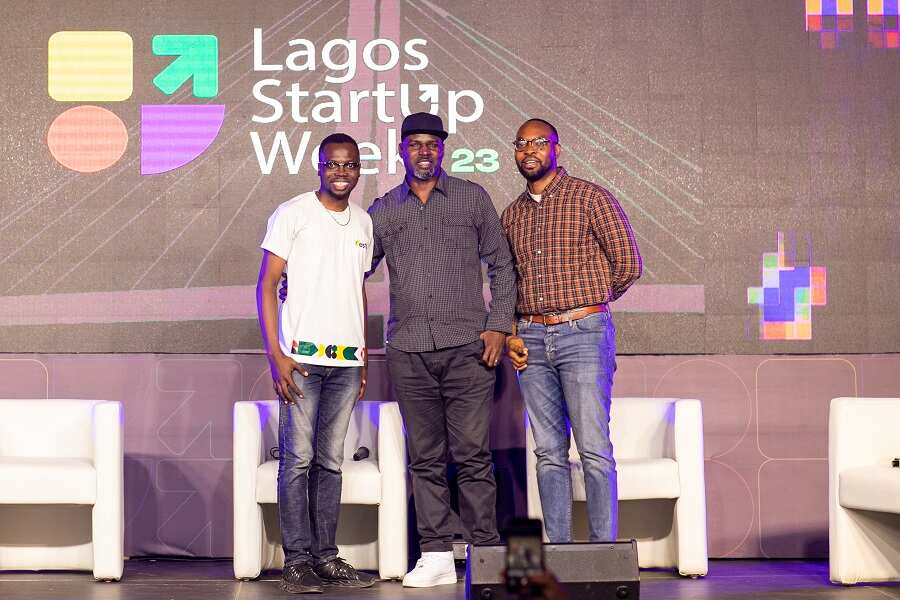 In his closing remark, Onaneye noted that as the Nigerian business landscape continues to evolve, startups constantly need to effectively strategise how to navigate the market, seize opportunities, and achieve sustainable growth.
The one-week event which is in its 7th edition and was held at the Federal Palace Hotel and Casino in Lagos from July 10 - July 15, 2023, sought to gather visionaries, investors, and industry pioneers, creating a platform to unveil groundbreaking concepts, foster knowledge sharing, and forge valuable connections within the vibrant startup community.
This dynamic gathering offers a wealth of opportunities for startup founders and entrepreneurs to showcase their ingenuity, expand their learning horizons, and engage with fellow trailblazers who share their passion for innovation.
10 Nigerian startups selected by Google to get N3 billion funding
In related news, Legit.ng reported that Google's $4 million Black Founders Fund has announced the inclusion of approximately 10 Nigerian startups among the 40 tech firms chosen.
With a significant presence of 25 African startups in this year's cohort, Nigerian ventures emerged as the dominant force.
The primary objective of the fund is to address racial disparities in venture capital funding by offering grants and mentorship to early-stage black-owned businesses across Africa and Europe without requiring equity in return.
Google has outlined the benefits for selected startups, including non-dilutive cash awards of up to $150,000, Google Cloud Credits of up to $200,000, advertising support, personalised mentoring from industry leaders, and valuable connections within the extensive Google network.
Source: Legit.ng