Nokia Releases Easy-To-Repair Smartphone, Comes With Tools, Repair Manual and Parts
Users can set the latest Nokia G22 phone with recyclable parts and repair manual
The new phone comes with tools and repair guides, and users can fix the back, screens, and charging port
Smartphone companies are increasingly coming out with new devices users can fix themselves
The latest smartphone from Nokia is a phone that users can repair themselves.
The new Nokia G22 is a typical smartphone with a 6.5-inch screen and a 50-megapixel primary camera.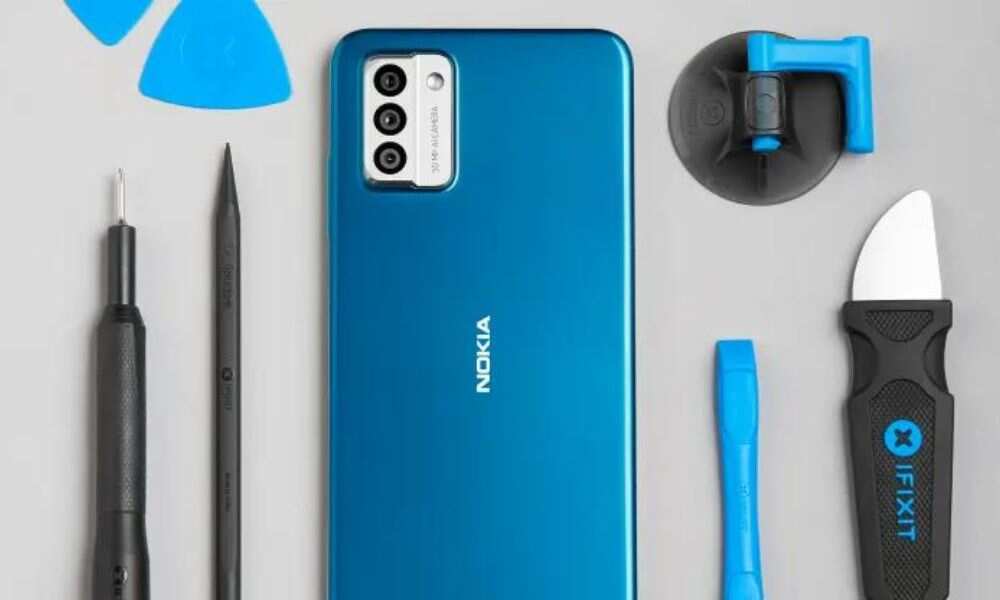 New phone comes with new features and tools
But it is the phone's parts that make it unique. The phone includes a reusable plastic back which can be removed easily to swap broken parts.
PAY ATTENTION: Follow us on Instagram - get the most important news directly in your favourite app!
With tools and repair guides from the hardware repair firm iFixit, a user can remove and replace the handset's cover, battery, screen, and charging port.
Head of product marketing at HMD Global, Adam Ferguson, said the process would cost about 30 per cent less than replacing an old phone with a new one.
Smartphone firms are working to make phones last longer as pressure from regulators to make electronic devices last longer and more sustainable.
EU forces phone makers to make phones that are easy to fix
Lawmakers in EU Parliament are calling for laws that would force makers to give users the right to repair.
The right-to-repair movement is gaining ground among consumer rights groups to make it easier for users to repair their devices.
The European Commission's Green New Deal aims to make the bloc a circular economy by 2050 so that most physical goods can be repurposed, repaired, reused, or recycled to reduce waste.
Phone repairs have become more complex due to how tightly the glue seals the battery and other components.
iPhone makers, Apple, which had long been hesitant to change its repair policies, said in November 2021 that it would launch a self-service repair programme, allowing customers to buy parts to fix their own devices.
CNBC reports that in December 2023, Apple expanded the programme to eight European countries: Belgium, France, Germany, Italy, Poland, Spain, Sweden and the United Kingdom.
According to experts, half of European phone owners would have their devices fixed if they broke outside their warranty period.
Disadvantage of new Nokia phone
But the Nokia G22 has some drawbacks, CNBC says. If it meets the IP52 benchmark on resistance against damaging substances, meaning it is not resistant to water damage.
The makers of the G22 said it could not achieve the feature at the phone's price.
The Nokia G22 will be released in the UK on March 8, and the replaceable parts can be bought individually from iFixit.
Data shows it will take an average Nigerian worker over 3 years to buy the new iPhone 14pro
Recall that Legit.ng reported that Apple revealed its most premium phone range, including the iPhone 14 Pro, which has impressive features.
While Apple's iPhone pricing at launch is comparable to previous year's models, Naira depreciation and other factors will make this year's iPhone the most expensive for Nigerians.
It is even more expensive for an average Nigerian who wants to join the iPhone user club.
Source: Legit.ng