Man Builds Security Robot with Surveillance Camera, LED Light, and Gun from Waste Plastic
A Ghanaian engineer has built a security robot that can remotely launch a gun attack during a robbery
Emmanuel Wireko-Brobby's ''RoboSniper'' is a 4-feet robot that comes equipped with a surveillance camera, a LED light, a gun, and a solar-powered motor
In an interview the engineer revealed that the security robot will help the security services
An engineer has developed a security robot that can remotely launch a gun attack during a robbery invasion.
The Head of the Electrical Engineering Unit and senior clinical engineering manager at a teaching hospital disclosed that he built the 4-feet robot from waste plastic.
Wireko-Brobby revealed that the ''RoboSniper'' has an inbuilt surveillance camera, a LED light, a gun, and a solar-powered motor.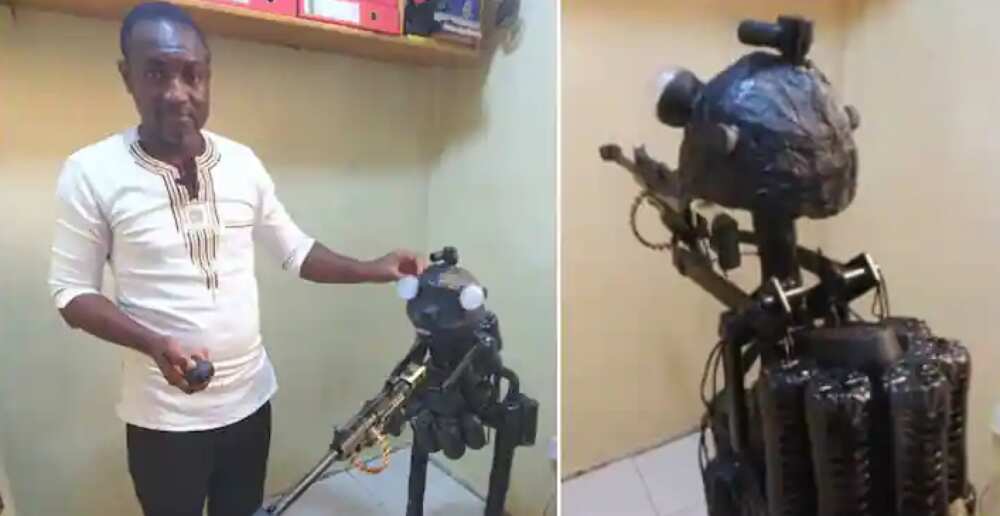 How the RoboSniper works
The engineer said the device first sounds an alarm in an attempt to ward off the intruder before a gunfight, saying it will help the security services and security-conscious individuals.
He said:
''More often than not, security personnel at banks and other sensitive areas are targeted when there's a robbery invasion. Robo Sniper aims at taking out that risk.
''The security officer is to monitor via an inbuilt camera and command the robot to strike where necessary via a remote control system."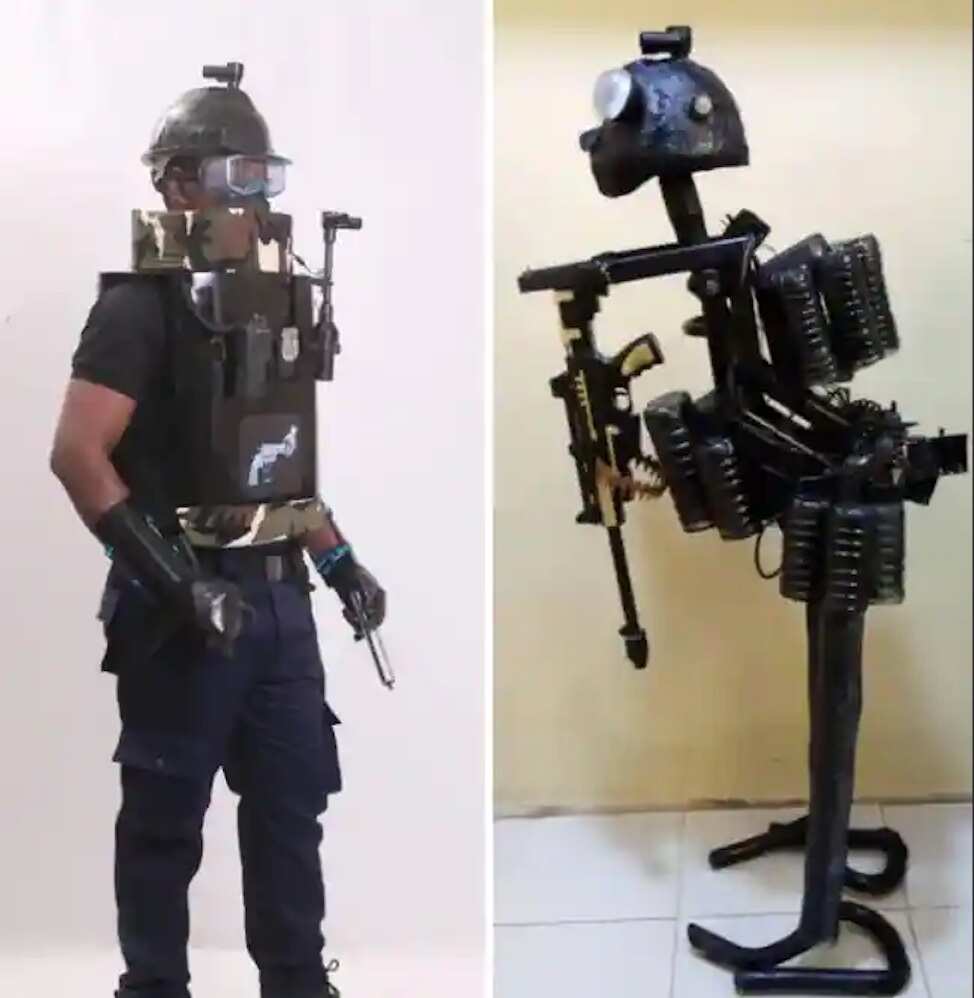 Wireko-Brobby background
Emmanuel Wireko-Brobby grew up in love but in poverty with his doting mother in Ashanti New Town in Kumasi in the Ashanti Region of Ghana, YenGhana reports.
His father, Edward Wireko-Brobby, and his mother, Nana Asantewaa Mainoo, separated when he was very young and had to live with his mother, who was keen on his education.
Born on May 7, 1975, the last child of five children had a healthy bond between himself, his grandmother, his mother, and other siblings.
Meet 'Omeife' Africa's first human-like robot built in Nigeria
Meanwhile in another, a Nigerian made history by creating the first human-like robots in Nigeria and Africa
The robot named Omeife is expected to open up new research developments in Artificial Intelligence.
The robot according to reports can speak five Nigerian languages and respond to instructions.
Source: Legit.ng