Banks Begin Payment of Old Naira Notes to Customers, Set Withdrawal Limits as They Await CBN Supply
Banks have started paying old naira notes to customers following CBN's directive in compliance with the Supreme Court's ruling
However, many banks could not meet customers' demands due to the shortage of cash in their vaults
As a result, banks were forced to limit the amount a customer could withdraw over the counter and at ATMs
Nigerians have heaved a sigh of relief as banks commenced the payment of old naira notes to their customers on Tuesday, March 14, 2023.
This follows the directive by the Central Bank of Nigeria (CBN) that banks should comply fully with the Supreme Court's ruling, which extended the validity of old N200, N500, and N1000 notes to December 31, 2023.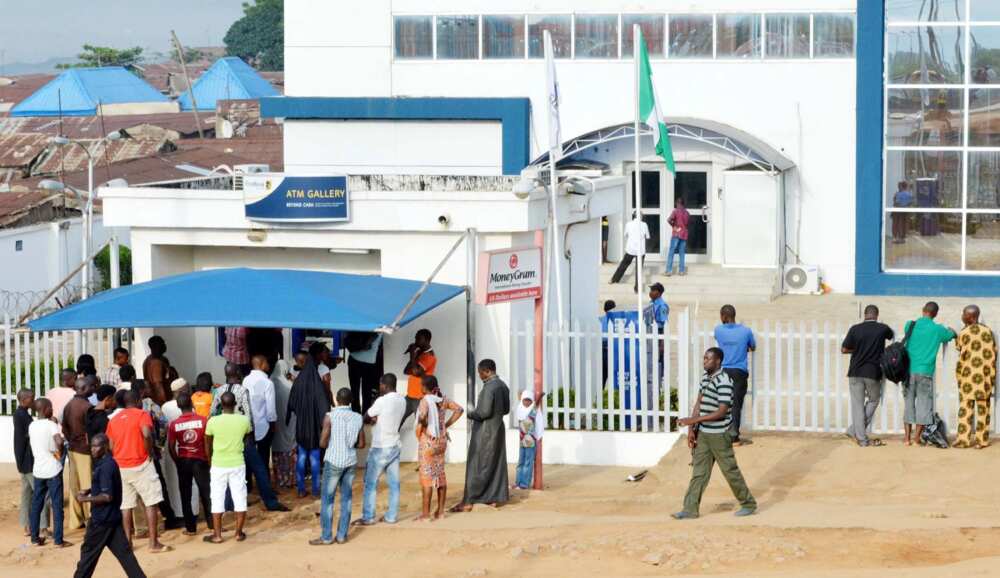 However, checks by Legit.ng showed that many banks could not satisfy their customers due to limited cash in the vault.
Several branches visited in Lagos, including those at Airport Road, Ikotun, and Ago Palace Way, had no cash.
Most banks, as expected, have returned the old naira notes collected from customers in the last few months.
Due to the limited cash availability, many banks have restricted over-the-counter payments to N20,000 and allowed only one-time ATM withdrawals of N10,000.
Nigerians share cash withdrawal experience
A Zenith Bank customer who identified herself simply as Damilola said:
"At Guaranty Trust Bank, Obalende, the bank's ATMs dispensed N10,000 old notes for the bank customers while others who do not have a GTB account are given N1,000."
A Twitter user, with the handle @MaryAkinola also said:
"I don't think everything is going back to "normal" anytime soon because queue at Gtbank this morning is reaching 510 in number and they are only giving 4k old notes via the counter.
"No ATM [is] dispensing! I think this is more than a naira redesign! Why can't they pay more than 4,000?"
At one of the Polaris Bank branches visited, a teller said:
"We started paying N5,000 each to our customers in the morning, but the money we had in the vault was exhausted at about noon. There will be more money from Friday".
The Nation reports that Wema Bank branch at Town Planning Way, Lagos, was paying customers N4,000 through the ATMs for accounts not domiciled at the bank.
The bank's customers got N20,000 from the ATMs in two withdrawals of N10,000 each.
CBN spends N58.61billion to print 2.518 billion Naira notes
In another report by Legit.ng revealed that the Central Bank of Nigeria had spent a total of N58.61 billion on printing Naira 2.51 billion pieces of notes for circulation
According to CBN, 2.51 billion pieces of banknotes of various denominations were printed to satisfy the currency needs of the economy.
The amount spent in 2020 for printing is a significant drop compared to what CBN spent in 2019 and 2018.
Source: Legit.ng