"Report the Banks": CBN Tells Nigerians As ATMs Dispense Old Notes 11 Days to Deadline
Nigerians have reacted to the Tuesday, January 31, 2022 deadline for the return of old notes
They have expressed concern that while CBN instructed Nigerians to return old notes, ATMs are still dispensing them
CBN has therefore sent a note of warning to banks still dispensing old notes via ATM, as it lists possible sanctions
The Central Bank of Nigeria has announced measures to sanction commercial banks that continue to dispense soon-to-be outdated naira notes through Automatic Teller Machines(ATM).
Banks were recently directed to stop loading old naira notes into ATMs in order to aid in the circulation of new notes.
However, Legit.ng observed that most ATMs, especially on the Lagos mainland (Ikotun, Okomaiko, Alimosho, Ajegunle, among others), are still loaded with old naira notes.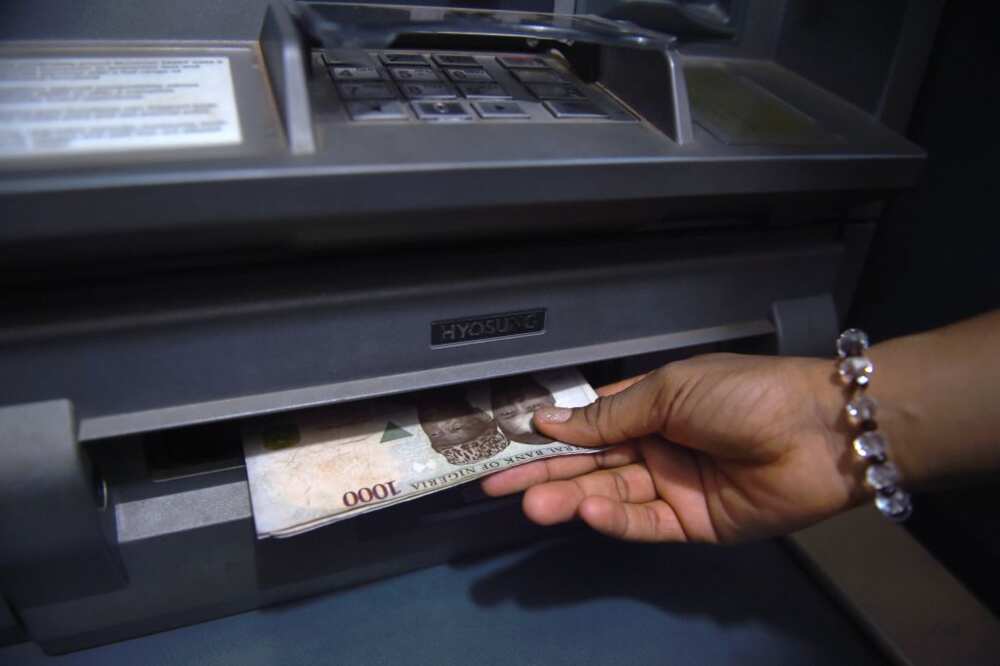 Nigerians react to ATMs still dispensing old notes
Many Nigerians have taken to social media to express concerns that despite the CBN's repeated statements that it has no intentions to extend the deadline of January 31, 2023, banks are still issuing old notes via ATMs.
@AprokoCertified wrote:
"I withdrew new notes yesterday. One of the ATMs dispenses new notes while another dispenses the old notes"
@Samefanta reacted also
"I still got old notes this weekend"
@mudi_mo said:
"We go bank submit old notes. We go ATM to withdraw old notes again."
CBN plans to sanction banks
Speaking on the development, Kofo Salam-Alada, the director of the Legal Services Department of the CBN said sanctions will be applied to banks' dispensing old naira notes and advised Nigerians to report erring banks.
He said the CBN was already monitoring banks that are still dispensing old naira notes from their ATMs.
The director, who represented the CBN Governor, Godwin Emefiele, spoke during a sensitization event on the new naira notes in Computer Village Market, Punch reports.
His words:
"I can tell you now that the CBN issues new notes on a regular basis. Banks are now collecting money from the CBN. We are genuinely pleading with banks to come and withdraw funds from the Central Bank. We have these new naira notes in our vaults and are pleading for banks to come take them.
"We found out that a lot of things are happening that we need to checkmate, so we suspended withdrawal of new notes over the counter to guarantee that everyone can have access to it and not one chief who is known to the management, goes in, and carts away all the new notes at a specific branch. That is why we said it should be in ATMs that cannot distinguish among persons.
"We also have monitors going around banks now. I have been to some ATMs this morning and I have done the reports. We are not mobilising the masses against the banks because the banks are there to serve you, but be rest assured that they will serve you now that they know that the CBN is on them to serve you with the new naira notes."
10 things to know as CBN's cash withdrawal policy kicks off
Meanwhile, in another report, commercial banks in the country have started the implementation of the CBN cash withdrawal policy
The policy's goal is to increase the number of transactions conducted electronically while reducing the amount of physical cash that is used in the economy
Here are the ten things to know about the cash withdrawal policy and how it affects a bank customer.
Source: Legit.ng